Hi



Here's What You Will Find in This Issue:
Welcome to the December edition of essential-oil-goddess.com e-zine which aims to provide you with fun and interesting information about using essential oils in everyday life.
Essential Bliss is dedicated to assisting you with your essential oil and aromatherapy questions.
This month, Jenni Madison from Coconut Magic is joining us to give us some great insight into meditation. Essential oils can enhance your meditation experience and Jenni has a beautiful meditation for you to do.
Also, The Essential Oil Goddess Blog has been a great addition to the website. There has been lots of interaction and please do leave a comment if you would like to. Also, please subscribe to the updates to make sure you don't miss a thing!
I hope you enjoy this issue of Essential Bliss, I welcome your feedback! Please contact me if you have any questions or comments. Your feedback will inspire the content for future issues. If there is anything specific you would like me to answer or cover in future e-zines please let me know.
Merry Christmas and Happy New Year!
Jen
Essential Oil Goddess
PLEASE NOTE: For an easy-to-view version of this newsletter, or past issues, please visit the essential-oil-goddess.com Backissues Page.
---
Want to Know the Shocking Truth About Diets?
Diets don't work! Do you need a reason to leave dieting off the New Year's Resolution List for 2011? Read Lose Weight Peacefully and find out.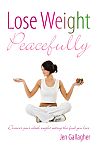 WITH MORE BONUSES...
...including Top 10 Essential Oils for Weight Loss and a bonus Insight into Peace Daily Practice. All bonuses are available immediately after purchase of the eBook or soft cover printed book. More bonuses available soon.
You can access the eBook immediately after purchase or purchase the book online at www.loseweightpeacefully.com OR choose the special price for the printed book including FREE shipping(Australia only).
---
What's New At the Website
Each month I provide you with a list of new pages at
www.essential-oil-goddess.com

Check out these new pages:
The Essential Oil Goddess Blog The blog has been a hive of activity! Please subscribe to the updates there for the latest news, information and events. And please leave a comment if you wish to!
---
Upcoming Events
Please Note: Upcoming Events will be announced on the Essential Oil Goddess Blog. To be notified of events and updates, please subscribe at the blog.

Starlight Wellbeing Expo - Bangalow (near Byron Bay) NSW, Australia.
6-9 January 2011


Come along to the expo and sample our wonderful essential oils, have a mini-treatment, or get a copy of my book. I will also be facilitating a workshop on 9 January 2011 at 12pm "Essential Oils for Animals." The workshop is included in the admission price. I look forward to seeing you there.
---
Natural Animal Care using Essential Oils - the Dr. Melissa Shelton Tour Australia 2011

Dr. Melissa Shelton is a USA-based holistic vet, who specialises in the emotional and medical treatment of animals using Young Living's therapeutic-grade essential oils.....and she's having awesome results!!! She's also a wonderful and engaging speaker, with an enormous amount of knowledge to share with us. Dr. Shelton will be visiting Australia to teach us how to use essential oils in the care and treatment of our animals.
Everyone is welcome - Also note our special offer from Young Living - a FREE 5ml bottle of Frankincense oil (retail value approx. $55) for everyone who books and pays by 7th January 2011.
QLD
Evening Workshop: Thurs 17th Feb - Sunshine Coast (Maroochydore) - 6pm to 9.30pm. $50 if paid in full by 31st Jan, otherwise $75 full price.
Equine Clinic: Sat 19th Feb - Brisbane (Thornlands) - 9am to 5pm. $95 if paid in full by 31st Jan, otherwise $150 full price.
Animal Clinic: Sun 20th Feb - Brisbane (Bardon) - 9am to 5pm. $95 if paid in full by 31st Jan, otherwise $150 full price.
Advanced Animal Clinic: Mon 21st Feb - Brisbane (Bardon) - 9am to 1pm. $80 if paid in full by 31st Jan, otherwise $120 full price. (Advanced animal clinics are available to all vets, practitioners, and industry professionals.)
ACT
Evening Workshop: Tue 22nd Feb - Canberra (CBD) - 6.30pm to 10.00pm. $50 if paid in full by 31st Jan, otherwise $75 full price.
VIC
Evening Workshop: Thurs 24th Feb - Castlemaine - 6.30pm to 10.00pm. $50 if paid in full by 31st Jan, otherwise $75 full price.
Equine Clinic: Sat 26th Feb - Mornington Peninsula - 9am to 5pm. $95 if paid in full by 31st Jan, otherwise $150 full price. Animal Clinic: Sun 27th Feb - Melbourne (Box Hill) - 9am to 5pm. $95 if paid in full by 31st Jan, otherwise $150 full price.
Advanced Animal Clinic: Mon 28th Feb - Melbourne (Box Hill) - 9am to 1pm. $80 if paid in full by 31st Jan, otherwise $120 full price. (Advanced animal clinics are available to all vets, practitioners, and industry professionals.)
NSW
Evening Workshop: Tues 1st March - Sydney (CBD) - 6.30pm to 10.00pm. $50 if paid in full by 31st Jan, otherwise $75 full price.
Special Offer: Receive a free "Deep Relief" essential oil Roll-On!!! (RRP $42.11) If you are attending one of Dr. Melissa Shelton's events, and:
You've never ordered before from Young Living, or
Your first order (or reactivation) took place on or after 15th November 2010.
Then Young Living would like to welcome you to the wonderful world of high quality essential oils. When you attend Dr. Melissa Shelton's event, you will receive a FREE Deep Relief essential oil roll-on (retail value $42.11). Limit of one special offer per person (not per event). If more than one person from a single Young Living membership attends, the limit is one free gift per membership.

For all bookings and enquiries please call Jen on +61 (0)401 089 233 or contact me and I will email you full details.
---
Essential Oils for Wellbeing Playshop
Brisbane - TBC 2011
You are invited to experience a FREE session of relaxation, education and fun with therapeutic grade essential oils at our Essential Oils for Wellbeing Playshop.
Treat yourself, indulge your senses and experience the pure and potent power of these amazing oils. Touch, taste and smell your way to wellbeing and learn how to incorporate therapeutic grade essential oils into your life.
At the Essential Oils for Wellbeing Playshop you can expect to:
Have fun!
Learn why essential oils are such a powerful tool.
Experience and learn a relaxing and balancing technique that can be done in 10 minutes or less. This technique can be then be performed on you, your family or friends at anytime.
Discover essential oils that may support health and wellbeing issues such as stress, cold and flu, aches and pains and other common ailments.
Empower yourself to take a proactive and natural approach to their own health and wellbeing.
Ask questions and be given many tips on how to incorporate essential oils into your daily life.
Time: 7pm-9pm
Venue:The Grange Meeting Room, Brisbane (full directions given on confirmation of booking)
Cost: F R E E
Bookings: Call Jen on 0401089233 or book here.
---
Raindrop Technique and Egyptian Emotional Clearing Technique Courses
Courses in Australia, United States and expanding!

Please contact me ASAP if you are interested the following courses.
NB. Level 1 Raindrop Technique and Egyptian Emotional Clearing Technique - no prerequisites required.

Courses for 2011 are to be announced. For all enquiries please call Jen on +61 (0)401 089 233 or contact me. Please mention the course you are interested in and preferred area.
---
If you want to stay in up-to-date with all my events, join me at my official page on Facebook:
Essential Oil Goddess
Promote Your Page Too
---
Book A Session: Essential Oils Specialist for Humans and Horses
My experiences with essential oils and their power show that humans and horses respond amazingly to essential oils.

Testimonials:

"The treatment was incredibly relaxing and resulted in the best detox I have ever had."

"I went home and treated our lame pony with the oils that you suggested. She was walking around this morning better than she has in months."

"My experience from the massage is instant I get relief from any aches or pain, I definitetly feel more alert and energized."

"I really loved my Egyptian Emotional Clearing Technique - Afterward I felt soooo relaxed and I am looking forward to my next treatment.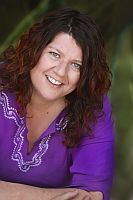 If you...
want to support issues for you or your horse quickly and gently
need someone who will understand what you or your horse need, whether it is mind, body or soul, and use this as the basis for the session
are looking for a gentle process using a range of therapies using therapeutic grade essential oils
want to take home some strategies using essential oils to support you or your horse
you or your horse have physical symptoms and are not sure if there are underlying emotional issues
...then make an appointment today - it may be just what you or your horse need (I also provide consultations by Skype or phone).
Contact me for bookings or enquiries.
---
This Month's Exclusive Offer...
F R E E Essential Oil
Exclusive to Essential Bliss readers, when you book for one of the Dr. Melissa Shelton events above (and use my number as enroller) and are new to Young Living (as at 16 November 2011), besides learning from an expert vet using essential oils, I will give you, at NO COST, a 5mL bottle of essential oil. (Please request your FREE oil direct from me, at the event. Thanks!). So if you take up all the offers above too, you will receive 3 free essential oils, just for attending!
This offer is for Essential Bliss readers only.
Offer expires: 31 January 2011
For help with ordering: Go to the Young Living Website choose your country and browse the many essential oils, nutrition (I highly recommend Ning Xia Red) and other products. Choose a wholesale account (you get 24% discount every time you order and an option of being an independent distributor) and place your order, including your essential rewards order. It is that easy and Young Living will send to anywhere in the world.
PS. When prompted for an enroller/sponsor number please use mine - Essential Oil Goddess 956246. Thanks!
I would be pleased to help you personally. Please call Jen on +61 (0)401 089 233 or call me on Skype (username: jengallagher.au) or please use this contact page.
---
Gift Vouchers are Ideal for any Occassion
Gift Vouchers are available by clicking here to give a blissful and unique present for yourself or loved one for any occassion.
---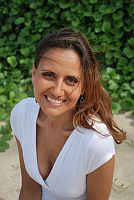 Feature Article...with Guest Author: Jenni Madison
Trust in You.
Meditation with Mother Nature's Magic.
Knowing and trusting in something that is bigger than us, and having the humility to receive and be guided from within, is one of the greatest blessings we can give to ourselves. It really does allow us to give life the fullness, the appreciation and the meaning it deserves.

Meditation is often referred to as a tool to relax and calm the mind. As much as I agree that this is true, I also believe that the real purpose of meditation is to consciously connect. To connect with that part of ourselves and our universe that is sacred and divine. Within the depth of this connection, we are free from the usual thought patterns, daily concerns and emotional triggers that take us away from the present moment.

It is only in the present moment that we have power. That is the peace, calm, and clarity that allow us to dance to our own rhythm, and trust in the beautiful flow of life.

Meditation allows your intentions to be received by your subconscious, which is where manifestation actually occurs. By giving yourself the time and the space to meditate, you are creating an awareness and depth that touches your soul very deeply. Then when you come back into action and creation mode, life can be in flow as the blessings continue to appear.

Meditation for You to Do
To begin your meditation, sit comfortably with your back straight, close your eyes and take a deep breath. Relax as you feel the life force of this breath enter inside of you and then release. Continue to breathe gently in this way and invoke the Presence of the Divine. This is a time to be present, ask, receive and trust. It is a time to relish your relationship with yourself, and with what you refer to as your divine. Feel and appreciate the presence that surrounds you, and that is now within you.

I choose to meditate on the following three intentions as I believe they lead toward freedom and harmony, and that is our personal and collective wellbeing. This is also the essence that covers everything I could possibly desire.
Self-love: Self-love is our only true protection form the shadow of self and others. I ask that I can love myself deeply. So that I am free from the insecurities that burden and project this need onto others, and I can give and receive love generously in my relationships. With self-love I can accept life with grace and take nothing personally. I then imagine energy flowing in through my crown chakra and out through my heart. I hold my heart energy and appreciate the love that I am. Essential oils – jasmine, Acceptance*, geranium, Joy*.
Radiant Health: With great health we can have it all. I trust and am grateful that my body restores itself naturally to perfect health. If I am feeling any pain or discomfort in any area of my body I imagine the sacred energy flowing toward this area as it is healing. Essential oils – Panaway*, Deep Relief*, Peppermint, Cypress.
Abundance: I enjoy abundance as a feeling of inner fulfilment and joy. Here I ask that all of my material needs are met and that I need for nothing. I am aligned with the will of heaven as I open my heart and hands to receive the beauty of this world. Essential oils – Abundance*, Cinnamon, Frankincense, Gathering*.
I then ask for others to also receive the blessings of the above three intentions.

Time in meditation is amazing, it is the essence of being alive. You really can do this anywhere and at any time, all it requires is your presence and your intent. This sacred space is paradoxically personal and universal.

Mother Nature's Magic – Essential Oils and Coconut Oil
Pure essential oils such as frankincense and sandalwood ignite your awareness into being grounded and present in the moment. This is helpful for meditation with intent. The healing power of pure coconut oil nurtures your connection to mother nature. By massaging essential oils with a pure base of coconut oil gently onto your body, around your forehead and temples, you are nourishing and nurturing your personal wellbeing. These oils support a calm and connected space for deep meditation to occur.

With love and blessings,

Jenni Madison
Founder, Coconut Magic
Email: jenni at coconutmagic dot com
www.coconutmagic.com


Important: Jenni and Jen only uses and recommends Young Living Essential Oils and Coconut Magic Coconut Oil. All the information above is based on using Young Living Essential Oils - The World Leaders in Essential Oils. *Young Living Essential Oil Blend.
---
Cool Stuff...
Sprout an Aromatherapy Business Online
Learn the Secrets of 15 Inspired Mavens (including me!) and their business success.
---
For all the latest information, updates and special tips, join me on Facebook:
Essential Oil Goddess
Promote Your Page Too
---
Do you have a health issue or something going on in your life and want to see what oils other people are using?
There is a fantastic website called Oil Testimonials.
I highly recommend this website! You can search testimonials and you can even have a look at the testimonials I have added or join (free registration) and add your own testimonials.
---
Are you wondering how I built my website and sent my e-zine? I did it all myself with no prior technical skills! The secret is Site Build It!
I love working from home, you can find out more below. SBI! is an educational system that includes EVERYTHING you need for one low price so you can do it all yourself.

---
Cinnamon: Bliss Therapeutic Grade Essential Oil Of the Month
Introduction: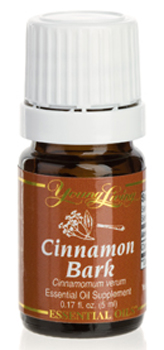 Cinnamon essential oil is a spicy and fragrant essential oil that definitely has the Christmas Spirit.
The Essential Oils Desk Reference
states that "cinnamon is thought to attract wealth" and lists it properties as "anti-inflammatory, powerfully antibacterial, antiviral, antifungal, anticoagulant, circulatory stimulant, stomach protectant (ulcers) and antiparasitic (worms)."
Read more about the amazing antiviral properties of cinnamon.
Botanical Name:
Cinnamomum verum
Precautions:
Can cause extreme skin irritation (dilution highly recommended).
Uses:
Carolyn L. Mein's Releasing Emotional Patterns with Essential Oils
is a great reference for emotions. Panaway helps support:
Exhaustion
Nervousness
Misery
I use cinnamon as a base for a spicy and exotic essential oil perfume! I ALWAYS mix it with V6* carrier oil as cinnamom is a HOT oil! Believe me, within a couple of minutes of applying it, you know you are wearing it, if it isn't diluted.
I love to mix it with any of the following: orange, frankincense, spruce, lavender, patchouli, sandalwood.
Cinnamon essential oil is also yummy in food. I make a mix of raw nuts, some agave, cook in a non-stick pan until the agave goes like toffee then take off the heat and add a drop or two of cinnamon essential oil. Make some clusters on non-stick paper and let cool then - Yum! Yum!
Well we have come to the end of this edition of Essential Bliss. I hope you have enjoyed reading it as much as I have enjoyed writing it...
If you liked this ezine, you are welcome to forward to friends. Thank You.
If a friend DID forward this to you and if you like what you read, please subscribe by visiting my subscription page.
Thanks!
In the meantime don't forget to visit my contact page if you have any questions, comments or to enquire about my special offer.
Also, if you would like to find out more about therapeutic grade essential oils, please contact me and I would be happy to discuss with you further.
Til next time!
Disclaimer: The entire contents of this newsletter and the website essential-oil-goddess.com are based upon the opinions of Jen Gallagher, unless otherwise noted. This information is not intended to replace a one-on-one relationship with a qualified health care professional and is not intended as medical advice. It is intended as a sharing of knowledge and information from the research and experience of Jen Gallagher, who encourages you to make your own health care decisions based upon your research and in partnership with a qualified health care professional.
© Copyright - Essential Oil Goddess & essential-oil-goddess.com
Jen is an independent distributor 956246.