Hi



Here's What You Will Find in This Issue:
Welcome to the February edition of essential-oil-goddess.com e-zine which aims to provide you with fun and interesting information about using essential oils in everyday life.
Essential Bliss is dedicated to assisting you with your essential oil and aromatherapy questions.
This month has been especially busy. So, if you have been waiting anxiously for this edition of Essential Bliss, wait no longer, it's here!
I hope you enjoy this issue of Essential Bliss, I welcome your feedback! Please contact me if you have any questions or comments. Your feedback will inspire the content for future issues. If there is anything specific you would like me to answer or cover in future e-zines please let me know.
Wishing you a bright year ahead!
Jen
Essential Oil Goddess
PLEASE NOTE: For an easy-to-view version of this newsletter, or past issues, please visit the essential-oil-goddess.com Backissues Page.
---
Want to Know the Shocking Truth About Diets?
Diets don't work! Find out the reasons why and what you can do instead with the book Lose Weight Peacefully.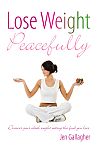 WITH MORE BONUSES...
...including Top 10 Essential Oils for Weight Loss and a bonus Insight into Peace Daily Practice. All bonuses are available immediately after purchase of the eBook or soft cover printed book. More bonuses available soon.
You can access the eBook immediately after purchase or purchase the book online at www.loseweightpeacefully.com OR choose the special price for the printed book including FREE shipping(Australia only).
---
What's New At the Website
Each month I provide you with a list of new pages at
www.essential-oil-goddess.com

STOP PRESS: All pages on The Essential Oil Goddess website have now been transitioned to the beautiful mermaid goddess look and feel. If you come across any errors, ommissons or pages that have the old template, I would appreciate your feedback about this. Please contact me via my website. Thanks!
Check out these new question and answer pages:
Help with Bedwetting for Children
Can I use Essential Oil for Constipation?
---
Upcoming Events
Please Note: Upcoming Events will be announced on the Essential Oil Goddess Blog. To be notified of events and updates, please subscribe at the blog.
---
AMAZING OFFER: If you have NEVER used Young Living Essential Oils before, you may be still eligible for EARLY BIRD PRICES
Natural Animal Care using Essential Oils - the Dr. Melissa Shelton Tour Australia 2011

Dr. Melissa Shelton is a USA-based holistic vet, who specialises in the emotional and medical treatment of animals using Young Living's therapeutic-grade essential oils.....and she's having awesome results!!! She's also a wonderful and engaging speaker, with an enormous amount of knowledge to share with us. Dr. Shelton will be visiting Australia to teach us how to use essential oils in the care and treatment of our animals.
Everyone is welcome.
VIC
Equine Clinic: Sat 26th Feb - Mornington Peninsula - 9am to 5pm. $95 if paid in full by 31st Jan, otherwise $150 full price. Animal Clinic: Sun 27th Feb - Melbourne (Box Hill) - 9am to 5pm. $95 if paid in full by 31st Jan, otherwise $150 full price.
Advanced Animal Clinic: Mon 28th Feb - Melbourne (Box Hill) - 9am to 1pm. $80 if paid in full by 31st Jan, otherwise $120 full price. (Advanced animal clinics are available to all vets, practitioners, and industry professionals.)
NSW
Evening Workshop: Tues 1st March - Sydney (CBD) - 6.30pm to 10.00pm. $50 if paid in full by 31st Jan, otherwise $75 full price.
Special Offer: Receive a free "Deep Relief" essential oil Roll-On!!! (RRP $42.11) If you are attending one of Dr. Melissa Shelton's events, and:
You've never ordered before from Young Living, or
Your first order (or reactivation) took place on or after 15th November 2010.
Then Young Living would like to welcome you to the wonderful world of high quality essential oils. When you attend Dr. Melissa Shelton's event, you will receive a FREE Deep Relief essential oil roll-on (retail value $42.11). Limit of one special offer per person (not per event). If more than one person from a single Young Living membership attends, the limit is one free gift per membership.

For all bookings and enquiries please call Jen on +61 (0)401 089 233 or contact me and I will email you full details to book and pay online.
---
Essential Oils for Wellbeing Playshop
Brisbane - TBC 2011
You are invited to experience a FREE session of relaxation, education and fun with therapeutic grade essential oils at our Essential Oils for Wellbeing Playshop.
Treat yourself, indulge your senses and experience the pure and potent power of these amazing oils. Touch, taste and smell your way to wellbeing and learn how to incorporate therapeutic grade essential oils into your life.
At the Essential Oils for Wellbeing Playshop you can expect to:
Have fun!
Learn why essential oils are such a powerful tool.
Experience and learn a relaxing and balancing technique that can be done in 10 minutes or less. This technique can be then be performed on you, your family or friends at anytime.
Discover essential oils that may support health and wellbeing issues such as stress, cold and flu, aches and pains and other common ailments.
Empower yourself to take a proactive and natural approach to their own health and wellbeing.
Ask questions and be given many tips on how to incorporate essential oils into your daily life.
Time: 7pm-9pm
Venue:The Grange Meeting Room, Brisbane (full directions given on confirmation of booking)
Cost: F R E E
Bookings: Call Jen on 0401089233 or book here.
---
Raindrop Technique and Egyptian Emotional Clearing Technique Courses
Courses in Australia, United States and expanding!

Please contact me ASAP if you are interested the following courses.
NB. Level 1 Raindrop Technique and Egyptian Emotional Clearing Technique - no prerequisites required.

Raindrop Technique Level 1 Master Class
BRISBANE – 1st to 3rd April (Clayfield)
MELBOURNE – 1st to 3rd July (Brunswick)
SYDNEY – 22nd to 24th July (Baulkham Hills)

More courses for 2011 are to be announced. For all enquiries please call Jen on +61 (0)401 089 233 or contact me. Please mention the course you are interested in and preferred area.
---
If you want to stay in up-to-date with all my events, join me at my official page on Facebook:
Essential Oil Goddess
Promote Your Page Too
---
Book A Session: Essential Oils Specialist for Humans and Horses
My experiences with essential oils and their power show that humans and horses respond amazingly to essential oils.

Testimonials:

"The treatment was incredibly relaxing and resulted in the best detox I have ever had."

"I went home and treated our lame pony with the oils that Jen suggested. She was walking around this morning better than she has in months."

"My experience from the massage is instant I get relief from any aches or pain, I definitetly feel more alert and energized."

"I really loved my Egyptian Emotional Clearing Technique - Afterward I felt soooo relaxed and I am looking forward to my next treatment."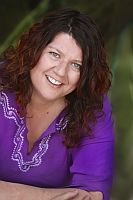 If you...
want to support issues for you or your horse quickly and gently
need someone who will understand what you or your horse need, whether it is mind, body or soul, and use this as the basis for the session
are looking for a gentle process using a range of therapies using therapeutic grade essential oils
want to take home some strategies using essential oils to support you or your horse
you or your horse have physical symptoms and are not sure if there are underlying emotional issues
...then make an appointment today - it may be just what you or your horse need (I also provide consultations by Skype or phone).
Contact me for bookings or enquiries.
---
This Month's Exclusive Offer...
Experience Young Living Essential Oils for FREE
If you have never used Young Living Essential Oils before OR it has been more than one year since your last order, I invite you to experience a 20 minute relaxing vitaflex session with me for FREE.
I will intuitively use essential oils then apply them to your feet using vitaflex which is a form of ancient Tibetan Relexology.
This offer is for Essential Bliss readers only.
Offer expires: 23 March 2011
Bookings Essential
For help with ordering: Go to the Young Living Website choose your country and browse the many essential oils, nutrition (I highly recommend Ning Xia Red) and other products. Choose a wholesale account (you get 24% discount every time you order and an option of being an independent distributor) and place your order, including your essential rewards order. It is that easy and Young Living will send to anywhere in the world.
PS. When prompted for an enroller/sponsor number please use mine - Essential Oil Goddess 956246. Thanks!
I would be pleased to help you personally. Please call Jen on +61 (0)401 089 233 or call me on Skype (username: jengallagher.au) or please use this contact page.
---
Gift Vouchers are Ideal for any Occassion
Gift Vouchers are available by clicking here to give a blissful and unique present for yourself or loved one for any occassion.
---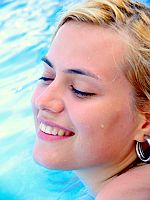 Feature Article...
5 Ways to Stay Refreshed Using Essential Oils
We have had some hot weather lately. For my friends in the Northern Hemisphere, keep this article for reference in the near future :)

Try our simple suggestions to put your oils to a few different uses this summer.
Icy-cool. For a refreshing touch, add freshly picked spearmint leaves and a drop of spearmint essential oil to your ice cube trays before filling with water. Once frozen, add to your jug of water. for an extra special touch, add slices of lime to the jug.
Fresh Fridge. There is nothing worse than a fridge that smells "on the nose." Whow wants to be putting their fresh food in something that smells like that? To keep foul odours and germs at bay, add five drops of Citrus Fresh essential oil blend to a clean, damp cloth and wipe over the inside of your fridge. Once clean, add a few drops of Citrus Fresh to a cotton ball. Put this at the back of your fridge and voila! No more nasty smells.
Cold Compress. Feeling a little hot and bothered? If the summer heat gets all too much, try this clever tip. Fill a large, clean bowl with water and add two to three drops of peppermint essential oil. Use you hands to disturb the water, alling the oil to disperse. Grab a clean washer and immerse it into the bowl. Once completely saturated, wring out any excess, fold the washer in half, and roll into a long cylinder shape. Put this in your freezer and allow to cool. When you feel flustered, get the cool washer from your freezer, unroll, and apply to your forehead, neck, chest, or whereever you require--just be sure to avoid your eyes! keep multiple peppermint washers in your freezer to stay one up on the summer heat.
Water with a Difference. Keeping hydrated is very important any time of the year, but it is even more crucial in summer when temperatures often rise over 30 degrees Celsius (86F). If you know you should be drinking more warr but find it difficult due to its lack of flavour, try the following tip. Keep your water in a large glass jug in the fridge--try to drink it all every day. To the jug, add four to five drops of your favourite citrus oil, like lemon, orange, grapefruit or tangerine essential oil, and stir. To enhane the flavour even further, add a few slices of orange and lemon to the jug. This water is packed full of antioxidants and tastes so goo that you'll easily get through the whole jug!(
Ning Xia Red Iceblocks. If you have kids, you'll know one thing they always want in summer is a nice cold ice block. With all the artificial colours, flavours, preservatives and sugar packed into food these days, many parents are growing wary of waht they give to their children. For a healthy and yummy alternative, try freezing some Ning Xia Red Singles--they make perfect iceblocks! They are also fantastic additions to lunchboxes, helping keep food cool and fresh as well as providing a refreshing lunchtime energy boost. (If you never have tried Ning Xia Red before, it is AMAZING. A puree of Ning Xia wolfberry, apricot, pomegranate, blueberry, dark grape with immune boosting lemon and orange essential oil).
Important: Jen uses and recommends ONLY Young Living Essential Oils. All the information above is based on using Young Living Essential Oils - The World Leaders in Essential Oils. *Young Living Essential Oil Blend. (Reprinted with permission of Young Living, QLD, Australia.)
---
Cool Stuff...
Sprout an Aromatherapy Business Online
Learn the Secrets of 15 Inspired Mavens (including me!) and their business success.
---
For all the latest information, updates and special tips, join me on Facebook:
Essential Oil Goddess
Promote Your Page Too
---
Do you have a health issue or something going on in your life and want to see what oils other people are using?
There is a fantastic website called Oil Testimonials.
I highly recommend this website! You can search testimonials and you can even have a look at the testimonials I have added or join (free registration) and add your own testimonials.
---
Are you wondering how I built my website and sent my e-zine? I did it all myself with no prior technical skills! The secret is Site Build It!
I love working from home, you can find out more below. SBI! is an educational system that includes EVERYTHING you need for one low price so you can do it all yourself.

---
Spearmint: Bliss Therapeutic Grade Essential Oil Of the Month
Introduction: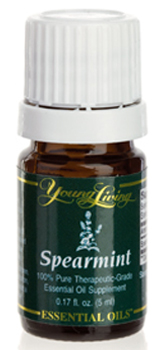 For me, Spearmint is an underated essential oil. It is such a versatile and beautiful smelling oil. We know peppermint and spearmint are closely related and from the same genus (Mentha). Spearmint seems to have a much more gentle effect, almost calming. It has a minty fragrance with a slightly fruity scent.
The Essential Oils Desk Reference
states that "Spearmint increases metabolism, anti-inflammatory, antiseptic, gall bladder stimulant, digestive aid."
Botanical Name:
Mentha spicata
Precautions:
Do not use on children younger than 5 years. Could possibly result in skin irritation (dilution may be necessary).
Uses:
Carolyn L. Mein's Releasing Emotional Patterns with Essential Oils
is a great reference for emotions. Spearmint helps support:
Opening and releasing of emotions.
Bringing about feelings of balance and sense of wellbeing.
Uplifting one's spirit.
Spearmint essential oil may balance and increase metabolism, which may help burn fats and toxins in the body. I like to add a drop of spearmint to a glass of water, or use the recipe above for a refreshing drink on a hot day.
Spearmint makes a wonderful top note addition to essential oil perfume. It seems to have the minty/fruity undertones which combine so well with other essential oils. Try combinations of Spearmint with basil, lavender, peppermint and rosemary. Experiment a little with spearmint and you will notice amazing frangrances!
Well we have come to the end of this edition of Essential Bliss. I hope you have enjoyed reading it as much as I have enjoyed writing it...
If you liked this ezine, you are welcome to forward to friends. Thank You.
If a friend DID forward this to you and if you like what you read, please subscribe by visiting my subscription page.
Thanks!
In the meantime don't forget to visit my contact page if you have any questions, comments or to enquire about my special offer.
Also, if you would like to find out more about therapeutic grade essential oils, please contact me and I would be happy to discuss with you further.
Til next time!
Disclaimer: The entire contents of this newsletter and the website essential-oil-goddess.com are based upon the opinions of Jen Gallagher, unless otherwise noted. This information is not intended to replace a one-on-one relationship with a qualified health care professional and is not intended as medical advice. It is intended as a sharing of knowledge and information from the research and experience of Jen Gallagher, who encourages you to make your own health care decisions based upon your research and in partnership with a qualified health care professional.
© Copyright - Essential Oil Goddess & essential-oil-goddess.com
Jen is an independent distributor 956246.