Hi



Your Opinion Needed to Improve Essential Oil Goddess - Scroll Down to the Survery.

Welcome to the January edition of essential-oil-goddess.com e-zine which aims to provide you with fun and interesting information about using essential oils in everyday life.

This month, I need your opinion! There will be many changes and additions to the Essential Oil Goddess website in 2010 and I want to make it what you want.

I have had many requests for an online course and by popular demand, it will happen this year. But I want to make it a course that you will love, so please give me your ideas for this and anything else you think I need to know.

Essential Bliss is dedicated to assisting you with your essential oil and aromatherapy questions.

The "Bliss" oil blend of the month Lavender. As it is the valued prize for the survey, you will have all you need to know about this amazing oil. Read on for more information.

This month's exclusive offer for Essential Bliss readers is a bonus 2mL essential oil when you join the Everyday Rewards Program - read on for more details!

I hope you enjoy this issue of Essential Bliss, I welcome your feedback! Please contact me if you have any questions or comments. Your feedback will inspire the content for future issues. If there is anything specific you would like me to answer or cover in future e-zines please let me know.

Wishing you a Blissful 2010!

Jen

Essential Oil Goddess

PLEASE NOTE: For an easy-to-view version of this newsletter, or past issues, please visit the essential-oil-goddess.com Backissues Page.
---
In This Issue:
My Book Available Now
What's New at the Website
Events This Month
This Month's Exclusive Offer
FEATURE ARTICLE: Essential Oil Goddess Survey 2010
Cool Stuff
Lavender - Therapeutic Grade "Bliss" Oil of the Month
---
My Book - Available Now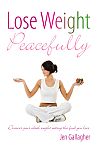 My book Lose Weight Peacefully is available now. You can order online at www.loseweightpeacefully.com and it will be delivered direct to your door, anywhere in the world.



Are you thinking about starting another diet in the New Year?





Is your New Year's Resoultion to lose weight?



If you have ever wanted to honour your body, eat the food you love, and lose weight at the same time, then this book is for you.

"If you are still dieting, stop, read this book and get on with your life. The weight will fall off. It did for me!" Michelle Wells

Essential Oil Support is an important part of this weight loss journey. Get your copy now to find out how.

PS. Don't forget to subscribe to my monthly e-zine/newsletter The Peaceful Way at the website.
---
What's New At the Website
Each month I provide you with a list of new pages at
www.essential-oil-goddess.com

Check out these new pages:
Essential Oil Goddess Survey 2010 Have your say now to go into the draw to win a 5mL lavender essential oil.
---
Upcoming Events
Starlight Wellbeing Expo, Bangalow (near Byron Bay)
7-10 January 2010
Come and say hi - I would love to see you! I will have plenty of essential oils to sample and my book for sale. I will also be doing a workshop demonstrating the Egyptian Emotional Clearing Technique and a seminar for Lose Weight Peacefully. See you there!
---
Health, Harmony and Soul Expo, Gold Coast
22-24 January 2010



If you will be on the Gold Coast--I have half price tickets to the expo, just contact me with your request and I will email a half price ticket to you.

Come and say hi - I would love to see you! We will be doing mini-treatments and I will have my book for sale. I will also be doing a workshop demonstrating the Egyptian Emotional Clearing Technique and a seminar for Lose Weight Peacefully. See you there!
---
Dr David Stewart Tour - Australia
15-18 February 2010

Dr David Stewart, author of Healing oils of the Bible and The Chemistry of Essential Oils Made Simple will be touring Australia in February. He will be presenting an informative session on the chemistry of essential oils, as well as taking an in-depth look into the essential oils of the Bible.
Dr Stewart holds degrees in Math, Physics, Earth Sciences, Natural Medicine, and Aromatic Science. He is President of the Center for Aromatherapy Research and Education (CARE), offering more than 100 seminars each year on the science and practical application of essential oils throughout the United States, Canada, and other selected countries.
Cost: $25 covers the full day for both members and guests.
The meeting schedule is as follows:
MELBOURNE 15 February 2010
SYDNEY 16 February 2010
BRISBANE 17 February 2010
MACKAY 18 February 2010
For enquiries and bookings please call Jen on 0401 089 233 or contact me.
---
Raindrop Technique and Egyptian Emotional Clearing Technique Courses
Courses Australia wide and expanding!


Adelaide course: Egyptian Emotional Clearing Technique 11-14 February 2009. Please contact me ASAP if you are interested.

Brisbane course: Raindrop Technique and Egyptian Emotional Clearing Technique early 2010 (watch this space for an announcement or contact Jen to express your interest)

Perth course: Egyptian Emotional Clearing Technique early 2010 (watch this space for an announcement or contact Jen to express your interest)

For all enquiries and bookings please call Jen on 0401 089 233 or contact me.
---
Introduction to Aromatherapy - Community Education Classes (Brisbane, Australia)
This course will be held at Stafford Heights State School and Pine Rivers (Strathpine) State High School.
Next course: 23 February 2010 (Stafford Heights), 25 February 2010 (Pine Rivers)
You will learn how to make your own individualised essential oil perfume and take home two starter oils. For more information click here.
---
Exciting New Course: Start Your Own Natural Health Business (Brisbane, Australia)
This course will be held at Stafford Heights State School.
Next course: 23 March 2010.
Do you have a passion for natural health or contemporary therapies and want to start your own business? Not sure where or how to start? You will learn the answers to these questions and much more. For more information click here.
---
Relax...Release...Replenish
As a qualified counsellor, aromatherapist and teacher, I am here to help with issues that are preventing you from moving forward in your life.

If you feel ready to work with these issues many people report feeling "emotionally lighter" after a session.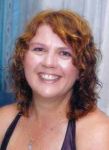 If you...
want to get to core issues quickly and gently
need someone who will understand what you need, whether it is mind, body or soul, and use this as the basis for the session
are looking for a gentle process using a range of therapies
want to take home some strategies you can use to move forward in your life
have physical symptoms and are not sure if there are underlying emotional issues
...then working me, a qualified counsellor and aromatherapist may be just what you need.
---
This Month's Exclusive Offer...
Exclusive to Essential Bliss readers, I am offering a bonus 2mL Joy essential oil for anyone who joins the essential rewards program whether they are a new or existing customer (if you are an existing customer, you must be Jen Gallagher's customer).

For more information about the services I offer click here.

This offer is for Essential Bliss readers only.

Offer expires: 31 January 2010

To order: Please call Jen on 0401 089 233 or please use this contact page.

Pssst, you must mention the password "New Year" to receive this offer.
---
Gift Vouchers are Ideal for any Occassion
Gift Vouchers are available by clicking here to give a blissful and unique present for yourself or loved one for any occassion.
---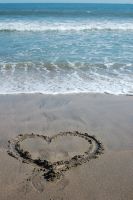 Feature Survey...
2010 Essential Oil Goddess Survey
Go to the Survey Now

I need your opinion. I am reviewing my website and what I offer through the site.

I have many Australian and overseas readers and I want to be able to include all my readers in what I have to offer ... near or far.

You are welcome to send me an email with any other comments or questions.

As it is the beginning of a New Year, here are some questions to reflect on for the start of 2010:


If you could choose one new thing to do this year, what would it be?
What is your idea of fun? How can you include more "fun time" in your life?
If you woke up tomorrow and everything was perfect, what would different in your life? Who would be there? Where would you be? What would you be doing?
Diffuse some lavender essential oil while contemplating these questions. Allow balance to come into your life for 2010.
---
EXCLUSIVE: ESSENTIAL OIL NEW YEAR BLENDS.
Only for Essential Bliss readers.
Too Much Cheer
Peppermint
Lemon
Lavender

Clear the Clutter - It's a New Year

Lemon
Orange
Spearmint



2010 - Jen's Signature Blend - Consolidation

Vetiver
Rosewood
Bergamot
If applying to skin: Remember skin test first and only use therapeutic grade essential oils directly on the skin. DO NOT try this with any other oil.
Please check with health care professional and/or consult the Essential Oils Desk Reference for safety information.
PLEASE NOTE: I only use pure therapeutic grade essential oil from Young Living and the recipes above are based on Young Living Essential Oils. You can order from my store or contact me for more information.
---
Cool Stuff...
Essential Oil Goddess on Facebook
Become a Fan Of Essential Oil Goddess Now.
---
Do you have a health issue or something going on in your life and want to see what oils other people are using?
There is a fantastic website called Oil Testamonials.
I highly recommend this website! You can search testimonials and you can even have a look at the testimonials I have added or join (free registration) and add your own testamonials.
---
Are you wondering how I built my website and sent my e-zine? I did it all myself with no prior technical skills! The secret is Site Build It!
Do something different this year. Build a website!
The best news is you can now choose a monthly payment option. If you like my site, you will LOVE building your own :)
GREAT NEWS: Site Build It has a Buy-One-Get-One-Free offer only until the 4th January 2010...so hurry!

---
Lavender: Bliss Therapeutic Grade Essential Oil Of the Month
Introduction:

Lavender essential oil is one of the most used and often adulterated essential oils in the world!
I had a client who told me that she was allergic to lavender essential oil and she breaks out in a rash. We decided to do a skin test (one drop of oil on the inside of the arm) and guess what? She was not allergic to the lavender essential oil I use. This is because I know and trust my brand of oils.
I also hear people say "Essential oils don't work." I believe this is about knowing and trusting where your oil comes from. Ask the questions to find out if they grown their own plants, do they use pesticides, chemicals, cut or adulterate the oils. Make sure you are 100% satisfied your oils are safe. If not find one that is!
The Essential Oils Desk Reference
states that Lavender is "calming, relaxing and balancing, both physically and emotionally."
I find when everything seems overwhelming, I place one drop of Lavender under my nose or over the chest, or anywhere else where I can smell the oil for a balancing effect.
Botanical Name:
Lavandula angustifolia

(Please note: If you lavender contains Lavandula x hybrida it has been adulterated with Lavandin--a great antiseptic but also a skin irritant. It may also be extended with synthetic linalool and linalyl acetate--so make sure you know and trust your quality of essential oil.)
Precautions:
None known.
Uses:
Carolyn L. Mein's Releasing Emotional Patterns with Essential Oils
uses lavender for the following emotions:
Abandonment
Criticism
Fear of Unfoldment
Lavender is known for its tissue regeneration properties and French scientist Rene Gattefosse used lavender essential oil (by accident) to speed wound healing after he burned his arm in a laboratory accident.
It is also one of my favourite essential oils for wrinkles. A drop or two of lavender at night time, just before bed, on the face--so relaxing and working on the wrinkles at the same time!
Lavender is a great allrounder and if you need a substitute oil it will usually do the trick.
Make sure you always have some on hand in the first aid kit for bites, cuts, stings and rashes. So beautiful in so many ways.
It is a middle note so it gives good depth to a perfume blend if you want to make a blend with it. Try it with sandalwood and orange :)
Well we have come to the end of this edition of Essential Bliss. I hope you have enjoyed reading it as much as I have enjoyed writing it...
If you like this e-zine, please do a friend and me a big favour and "pay it forward."
If a friend DID forward this to you and if you like what you read, please subscribe by visiting my subscription page.
Thanks!
In the meantime don't forget to visit my contact page if you have any questions, comments or to enquire about my special offer.
Also, if you would like to find out more about therapeutic grade essential oils, please contact me and I would be happy to discuss with you further.
Til next time!
Disclaimer: The entire contents of this newsletter and the website essential-oil-goddess.com are based upon the opinions of Jen Gallagher, unless otherwise noted. This information is not intended to replace a one-on-one relationship with a qualified health care professional and is not intended as medical advice. It is intended as a sharing of knowledge and information from the research and experience of Jen Gallagher, who encourages you to make your own health care decisions based upon your research and in partnership with a qualified health care professional.
© Copyright - Essential Oil Goddess & essential-oil-goddess.com 2009
Jen is an independent distributor 956246.