Hi



Survery Results and Emotional Clearing - Scroll Down to the Feature Article.

Welcome to the February edition of essential-oil-goddess.com e-zine which aims to provide you with fun and interesting information about using essential oils in everyday life.

This month, the results are in! Wow! I was blown away by the support and lovely comments I received. Thank you! More details below.
---
ANNOUNCEMENT: The winner of Essential Oil Goddess Survey 2010 draw for a 5mL lavender therapeutic grade essential oil is Christine from Queensland, Australia. Congratulations Christine!
---
I have had many requests for an online course and by popular demand, it will happen this year. The survey results also indicated an overwhelming positive response to offering an online course. Stay tuned! As soon as the course is ready it will be announced HERE :)
Essential Bliss is dedicated to assisting you with your essential oil and aromatherapy questions.
The "Bliss" oil of the month Idaho Balsam Fir. It is fast becoming one of my favourite oils, especially in combination with frankincense. Read on for more information.
Due to popular demand, this month's exclusive offer for Essential Bliss readers is again a bonus 2mL essential oil when you join the Everyday Rewards Program - read on for more details!
I hope you enjoy this issue of Essential Bliss, I welcome your feedback! Please contact me if you have any questions or comments. Your feedback will inspire the content for future issues. If there is anything specific you would like me to answer or cover in future e-zines please let me know.
Wishing you a wonderful February!
Jen
Essential Oil Goddess
PLEASE NOTE: For an easy-to-view version of this newsletter, or past issues, please visit the essential-oil-goddess.com Backissues Page.
---
In This Issue:
My Book Available Now
What's New at the Website
Events This Month
This Month's Exclusive Offer
FEATURE ARTICLE: Survey Results and Emotional Clearing
Cool Stuff
Idaho Balsam Fir - Therapeutic Grade "Bliss" Oil of the Month
---
My Book - Available Now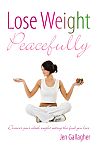 My book Lose Weight Peacefully is available now. You can order online at www.loseweightpeacefully.com and it will be delivered direct to your door, anywhere in the world.



Are you thinking about starting another diet in the New Year?





Is your New Year's Resoultion to lose weight?



If you have ever wanted to honour your body, eat the food you love, and lose weight at the same time, then this book is for you.

"If you are still dieting, stop, read this book and get on with your life. The weight will fall off. It did for me!" Michelle Wells

Essential Oil Support is an important part of this weight loss journey. Get your copy now to find out how.

PS. Don't forget to subscribe to my monthly e-zine/newsletter The Peaceful Way at the website.
---
What's New At the Website
Each month I provide you with a list of new pages at
www.essential-oil-goddess.com

Check out these new pages:
Make Your Own Sandalwood Perfume Everyone loves sandalwood perfume. Check out these essential oil perfume recipes using sandalwood essential oil.
---
Upcoming Events
Essential Oils for Wellbeing Playshop Brisbane
Monday 15 February 2010, 7pm-8.30pm, The Grange

You are invited to experience 1 ½ hours of relaxation, education and fun with therapeutic grade essential oils at the Essential Oils for Wellbeing Playshop.

Treat yourself, indulge your senses and experience the pure and potent power of these amazing oils. Touch, taste and smell your way to wellbeing and learn how to incorporate therapeutic grade essential oils into your life.

There is no cost for the playshop and seats are strictly limited. You must book using the booking form. Venue details will be emailed once your booking is confirmed.
---
Look Good Feel Good Expo, Ipswich
6-7 February 2010
Come and say hi - I would love to see you! I will have plenty of essential oils to sample and my book for sale. I will also be doing a workshop demonstrating the Egyptian Emotional Clearing Technique each day. See you there!
---
Dr David Stewart Tour - Australia
15-18 February 2010

Dr David Stewart, author of Healing oils of the Bible and The Chemistry of Essential Oils Made Simple will be touring Australia in February. He will be presenting an informative session on the chemistry of essential oils, as well as taking an in-depth look into the essential oils of the Bible.
Dr Stewart holds degrees in Math, Physics, Earth Sciences, Natural Medicine, and Aromatic Science. He is President of the Center for Aromatherapy Research and Education (CARE), offering more than 100 seminars each year on the science and practical application of essential oils throughout the United States, Canada, and other selected countries.
Cost: $25 covers the full day for both members and guests.
The meeting schedule is as follows:
MELBOURNE 15 February 2010 SOLD OUT
SYDNEY 16 February 2010 Hurry! Limited Seats!
BRISBANE 17 February 2010 Hurry! Limited Seats!
MACKAY 18 February 2010 Hurry! Limited Seats!
For enquiries and bookings please call Jen on 0401 089 233 or contact me.
---
Raindrop Technique and Egyptian Emotional Clearing Technique Courses
Courses in Australia, United States and expanding!

Please contact me ASAP if you are interested the following courses.
NB. Level 1 Raindrop Technique and Egyptian Emotional Clearing Technique - no prerequisites required.

Illinois (USA) course:
Level 1 Raindrop Technique 5-7 February 2010.

Brisbane (AUS) courses:
Level 1 Raindrop Technique 26-28 February 2010.
Egyptian Emotional Clearing Technique 22-25 April 2010

Adelaide (AUS) course:
Level 1 Raindrop Technique 16-18 July 2010

Melbourne (AUS) course:
Level 1 Raindrop Technique 23-25 July 2010

Perth (AUS) course:
Egyptian Emotional Clearing Technique October 2010 (TBC - watch this space for an announcement or contact Jen to express your interest)

For all enquiries and bookings please call Jen on +61 (0)401 089 233 or contact me.
---
Introduction to Aromatherapy - Community Education Classes (Brisbane, Australia)
This course will be held at Stafford Heights State School and Pine Rivers (Strathpine) State High School.
Next course: 23 February 2010 (Stafford Heights), 25 February 2010 (Pine Rivers)
You will learn how to make your own individualised essential oil perfume and take home two starter oils. For more information click here.
---
Exciting New Course: Start Your Own Natural Health Business (Brisbane, Australia)
This course will be held at Stafford Heights State School.
Next course: 23 March 2010.
Do you have a passion for natural health or contemporary therapies and want to start your own business? Not sure where or how to start? You will learn the answers to these questions and much more. For more information click here.
---
Relax...Release...Replenish
As a qualified counsellor, aromatherapist and teacher, I am here to help with issues that are preventing you from moving forward in your life.

If you feel ready to work with these issues many people report feeling "emotionally lighter" after a session.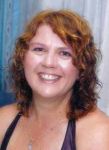 If you...
want to get to core issues quickly and gently
need someone who will understand what you need, whether it is mind, body or soul, and use this as the basis for the session
are looking for a gentle process using a range of therapies
want to take home some strategies you can use to move forward in your life
have physical symptoms and are not sure if there are underlying emotional issues
...then working me, a qualified counsellor and aromatherapist may be just what you need.
---
This Month's Exclusive Offer...
BY POPULAR DEMAND: Exclusive to Essential Bliss readers, I am offering a bonus 2mL Joy essential oil for anyone who joins the essential rewards program whether they are a new or existing customer (if you are an existing customer, you must be Jen Gallagher's customer).

For more information about the services I offer click here.

This offer is for Essential Bliss readers only.

Offer expires: 28 February 2010

To order: Please call Jen on +61 (0)401 089 233 or please use this contact page.

Pssst, you must mention the password "Valentine" to receive this offer.
---
Gift Vouchers are Ideal for any Occassion
Gift Vouchers are available by clicking here to give a blissful and unique present for yourself or loved one for any occassion.
---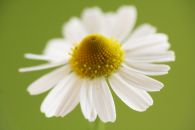 Feature Article...
2010 Essential Oil Goddess Survey - Highlights of Results
Thank you to the wonderful people who responded to my survey call out. It seems most of you read Essential Bliss every editition and find the feature article the most interesting. I am really pleased to hear that as I spend a great deal of time creating an informative read for you.

It seems that you want more! More essential oil articles and recipes...I hear you! The plan will be to add a summary of these to the ezine with the majority of the article being on my main website. So please look out for the changes over the coming months.

More information on health issues was also popular so I will plan to have a Health Section too in the near future.

As I expected, there was a loud and clear message that you want an online course. The most important topics being essential oils for health (it seems you are wanting natural health solutions--well you have come to the right place :)), how to identify high quality essential oils, essential oil safety and perfumes. This will all be covered (and more!) in the online course.

The online course will be a personal interest course to start with, however I will investigate the possibility of certification, especially for the US readers who require this for career purposes (but I can't promise anything).

Thank you again to all who participated and provided thoughtful and helpful responses, and for the wonderfully uplifting compliments :) Any time that you wish to share further thoughts or feedback, please do. I will be listening.

Here's to the wonderful things to come...
What Has This Got To Do With Emotional Clearing?
You may have read at the start of this email that this article would be about the survery results (done!) and emotional clearing.

For me, gaining feedback allows for self-reflection and once this happens we are able to clear out the things that aren't serving us any more.

An emotional clearing is best done through journaling and meditation. I like to have an A3 blank page in front of me, some coloured crayons (crayons allow for more texture and depth) and some essential oils to support my journey.

I start by applying some essential oils (see below)to my chakras, the liver (which stores emotions)and sit in a quiet comfortable place. I like to "scan" my body asking "What do I need to know?" Then identifying blocks within my body by examining their colour, texture and shape and what that may feel like to me.

To process these emotions I used the crayons to draw the colours, lines and shapes onto the paper, adding words as needed. It is amazing the insights that appear using this process.

You can do this simple drawing meditation anytime you feel you need to clear emotions for whatevver reason. Spend as much time as you need to--you deserve it!
---
EXCLUSIVE: ESSENTIAL OIL EMOTIONAL CLEARING BLENDS.
Only for Essential Bliss readers.
Cleanse the Spirit
Frankincense
Idaho Balsam Fir

Repressed Anger (put on liver area)

Roman chamomile
Bergamot
Lavender



Emotional Balance

Lemon
Orange
Cedarwood
If applying to skin: Remember skin test first and only use therapeutic grade essential oils directly on the skin. DO NOT try this with any other oil.
Please check with health care professional and/or consult the Essential Oils Desk Reference for safety information.
PLEASE NOTE: I only use pure therapeutic grade essential oil from Young Living and the recipes above are based on Young Living Essential Oils. You can order from my store or contact me for more information.
---
Cool Stuff...
---
Do you have a health issue or something going on in your life and want to see what oils other people are using?
There is a fantastic website called Oil Testamonials.
I highly recommend this website! You can search testimonials and you can even have a look at the testimonials I have added or join (free registration) and add your own testamonials.
---
Are you wondering how I built my website and sent my e-zine? I did it all myself with no prior technical skills! The secret is Site Build It!
Do something different this year. Build a website!
The best news is you can now choose a monthly payment option. If you like my site, you will LOVE building your own :)
Time for a Valentine Special!

---
Idaho Balsam Fir: Bliss Therapeutic Grade Essential Oil Of the Month
Introduction: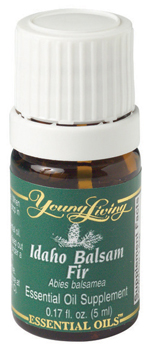 Idaho Balsam Fir essential oil is one of the most magical essential oils! It is the tree commonly used as a Christmas tree today.
Traditionally used for respiratory, muscular and rheumatic pain. It can be added into a Raindrop Technique and used as support for sciatica, arthritis, fatigue and throat/lung/sinus infections.
Here is something special: Video of Young Living's 2009 Balsam Fir Harvest. I had the pleasure of meeting doug at a Young Living Retreat here in Queensland, Australia last year.
This video shows that Young Living distills Idaho Balsam Fir in January when the weather is bitter cold. The reason is that the trees have a higher oil content during the coldest weather. The oil acts as an antifreeze to protect the tree from the cold and to prevent the needles from falling off the tree. Enjoy the video!
STOP PRESS: Here is a snippet of this year's (2010) harvest!
The Essential Oils Desk Reference
states that Idaho Balsam Fir is "grounding, stimulating to the mind and relaxing to the body."
I find when I have too many thoughts and feeling stressed, I place one drop of Idaho Balsam Fir on my heart for a grounding effect to get me back in my body and out of my head!
Botanical Name:
Abies grandis

Precautions:
Could possibly result in skin irritation. Dilution may be necessary.
Uses:
Carolyn L. Mein's Releasing Emotional Patterns with Essential Oils
uses Idaho Balsam Fir for the following emotions:
Inadequate
Scattered
Separate
Idaho Balsam Fir is fast becoming one of my favourite essential oils. It has a wonderfully uplifting fragrance (like meditating in the forest!)and blended with frankincense--it changes my mood within seconds!
It also seems to have skin regenerating properties as I use it in the blend "Believe" as a night serum for my skin. Any spots seems to disappear overnight!
Well we have come to the end of this edition of Essential Bliss. I hope you have enjoyed reading it as much as I have enjoyed writing it...
If you like this e-zine, please do a friend and me a big favour and "pay it forward."
If a friend DID forward this to you and if you like what you read, please subscribe by visiting my subscription page.
Thanks!
In the meantime don't forget to visit my contact page if you have any questions, comments or to enquire about my special offer.
Also, if you would like to find out more about therapeutic grade essential oils, please contact me and I would be happy to discuss with you further.
Til next time!
Disclaimer: The entire contents of this newsletter and the website essential-oil-goddess.com are based upon the opinions of Jen Gallagher, unless otherwise noted. This information is not intended to replace a one-on-one relationship with a qualified health care professional and is not intended as medical advice. It is intended as a sharing of knowledge and information from the research and experience of Jen Gallagher, who encourages you to make your own health care decisions based upon your research and in partnership with a qualified health care professional.
© Copyright - Essential Oil Goddess & essential-oil-goddess.com 2009
Jen is an independent distributor 956246.