Hi



Here's What You Will Find in This Issue:
OUT NOW eBook Version of Lose Weight Peacefully
What's New at the Website
Upcoming Events
This Month's Exclusive Offer - Business mentoring with Jen Gallagher for f ree
FEATURE ARTICLE: The Frankincense Trail
Cool Stuff
Sacred Frankincense - Therapeutic Grade "Bliss" Oil of the Month
Welcome to the August edition of essential-oil-goddess.com e-zine which aims to provide you with fun and interesting information about using essential oils in everyday life.
***SPECIAL ANNOUNCEMENT*** For those of you who enjoyed Amy Joyous Marais' article last month about pregancy and essential oils, Amy and her husband are proud to announce the birth of their second child, a beautiful baby girl! Both mum and bub are wonderfully healthy and are both enjoying the oils in their new life together. CONGRATULATIONS!
PS If you are new to this ezine, go to the *back issues* (see below) and read Amy's amazing essential oil experience during pregnancy story!
In the meantime, this month, I have decided to dedicate this edition to the information I have received over the past few months about frankincense. As you may or may not know, I have been to the US (twice) in the past two months and heard Gary Young speak about this amazing oil. Read the full story and what I learnt below.
Essential Bliss is dedicated to assisting you with your essential oil and aromatherapy questions.
I am dedicating the "Bliss" oil of the month to Sacred Frankincense. Read on for more information about Sacred Frankincense essential oil.
This month's exclusive offer for Essential Bliss readers is to have the opportunity to grow your own business with me as your mentor for free - read on for more details!
I hope you enjoy this issue of Essential Bliss, I welcome your feedback! Please contact me if you have any questions or comments. Your feedback will inspire the content for future issues. If there is anything specific you would like me to answer or cover in future e-zines please let me know.
Wishing you a sacred month!
Jen
Essential Oil Goddess
PLEASE NOTE: For an easy-to-view version of this newsletter, or past issues, please visit the essential-oil-goddess.com Backissues Page.
---
eBook Available Now - Immediate Access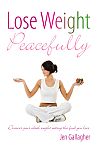 My book Lose Weight Peacefully is available now as an eBook or soft cover printed book.

WITH MORE BONUSES...

...including Top 10 Essential Oils for Weight Loss. All bonuses are available immediately after purchase of the eBook or soft cover printed book.

You can access the eBook immediately after purchase or purchase the book online at www.loseweightpeacefully.com Includes special price including FREE shipping for the book (Australia only).
---
What's New At the Website
Each month I provide you with a list of new pages at
www.essential-oil-goddess.com

Check out these new pages:
Essential Oil For Acne Scars What is the best essential oil for acne scars and other body scars?
Learn Raindrop Technique Are you interested in learning Raindrop Technique? Learn Tibetan reflexology and a type of Native American Indian Massage. Courses and sessions available.
Essential Oils Questions and Problems Forum Do you have a physical, emotional or spiritual problem and want to use essential oils? Got an essential oil question you can't find the answer to? Ask your question here and Jen will answer usually within 24 hours.
---
Upcoming Events
Essential Oils for Wellbeing Playshop, Brisbane CBD
Saturday 14 August 2010
You are invited to experience a FREE session of relaxation, education and fun with therapeutic grade essential oils at our Essential Oils for Wellbeing Playshop.
Treat yourself, indulge your senses and experience the pure and potent power of these amazing oils. Touch, taste and smell your way to wellbeing and learn how to incorporate therapeutic grade essential oils into your life.
At the Essential Oils for Wellbeing Playshop you can expect to:
Have fun!
Calm your mind and body with a relaxing energy balance
Use your senses to experience therapeutic grade essential oils
Learn how to identify a therapeutic grade essential oil
Learn how to use therapeutic grade essential oils for wellbeing
Time: 9.30am-12.30pm
Venue: The Reading Room, Brisbane CBD (full directions given on confirmation of booking)
Cost: F R E E (Includes light refreshments)
Bookings: Call Jen on 0401089233 or book here.
---
Essential Oils for Horses Playshop, Sunshine Coast
Wednesday 6 October 2010
You Are Invited to Discover New Experiences with Essential Oils for Horses.
Love horses and/or own your own horse/s and want the best for them?
Want to work with horses in a quick, effective and holistic way?
At the Wellbeing for Horses Playshop You Can Expect To:
Have fun for you and the horses (or BYO your own horse)!
Learn about essential oils, quality and how they work on physical and emotional levels.
Discover the quickness of their action and learn about choosing the "right" oil.
Learn about how the same oils used to treat humans can be used on horses.
Hear about experiences with horses—e.g. de-stressing, sinus infection, emotional clearing.
See the response of horses to essential oil applications.
Learn and give TWO specific treatments to the horses which will be available on the day.
Take home new ideas and inspiration to assist the wellbeing of your horse (and you!).
Time: 9.00am-12.00pm
Venue: Pomona, Sunshine Coast(full directions given on confirmation of booking)
Cost: F R E E
Bookings: Call Jen on 0401089233 or book here. (Please choose "other" for venue and add "horse playhop" to the comment section.)
---
Raindrop Technique and Egyptian Emotional Clearing Technique Courses
Courses in Australia, United States and expanding!

Please contact me ASAP if you are interested the following courses.
NB. Level 1 Raindrop Technique and Egyptian Emotional Clearing Technique - no prerequisites required.

Brisbane (AUS) courses:
Egyptian Emotional Clearing Technique 7-10 October 2010
Level 1 Raindrop Technique 29-31 October 2010

Perth (AUS) course:
Egyptian Emotional Clearing Technique 27-30 August 2010
Level 1 Raindrop Technique 11-14 November 2010

Sydney (AUS) course:
Egyptian Emotional Clearing Technique 2-5 December 2010

For all enquiries and bookings please call Jen on +61 (0)401 089 233 or contact me.
---
Introduction to Aromatherapy - Community Education Classes (Brisbane, Australia)
This course will be held at Stafford Heights State School.
Next course: 17 August 2010
You will learn how to make your own individualised essential oil perfume and take home two starter oils. For more information click here.
---
Start Your Own Natural Health Business Class
(Brisbane, Australia)
This course will be held at Stafford Heights State School.
Next course: 24 August 2010.
Do you have a passion for natural health or contemporary therapies and want to start your own business? Not sure where or how to start? You will learn the answers to these questions and much more. For more information click here.
If you want to stay in up-to-date with all my events, join me at my official page on Facebook:
Essential Oil Goddess
Promote Your Page Too
---
Relax...Release...Replenish
As a qualified counsellor, aromatherapist and teacher, I am here to help with issues that are preventing you from moving forward in your life.

If you feel ready to work with these issues many people report feeling "emotionally lighter" after a session.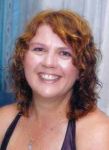 If you...
want to get to core issues quickly and gently
need someone who will understand what you need, whether it is mind, body or soul, and use this as the basis for the session
are looking for a gentle process using a range of therapies
want to take home some strategies you can use to move forward in your life
have physical symptoms and are not sure if there are underlying emotional issues
...then working me, a qualified counsellor and aromatherapist may be just what you need.
---
This Month's Exclusive Offer...
F ree Business Mentoring
Exclusive to Essential Bliss readers, I am offering you business mentoring with me, Jen Gallagher, Essential Oil Goddess at no cost - the only catch is you must be in my team or willing to be part of my team.
All you need to do is go to this page and complete the form at the end of the page and let's connect!
For more information about the services I offer click here.
This offer is for Essential Bliss readers only.
Offer expires: 30 September 2010
For help with ordering: Go to the Young Living Website choose your country and browse the many essential oils, nutrition (I highly recommend Ning Xia Red) and other products. Choose a wholesale account (you get 24% discount every time you order and an option of being an independent distributor) and place your order, including your essential rewards order. It is that easy and Young Living will send to anywhere in the world.
PS. When prompted for a sponsor number please use mine - Essential Oil Goddess 956246. Thanks!
I would be pleased to help you personally. Please call Jen on +61 (0)401 089 233 or call me on Skype (username: health_goddess) or please use this contact page.
---
Gift Vouchers are Ideal for any Occassion
Gift Vouchers are available by clicking here to give a blissful and unique present for yourself or loved one for any occassion.
---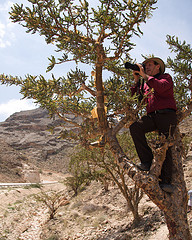 Feature Article...
The One Gift -The Frankincense Trail
Over the last two months I have had the pleasure of receiving amazing information from Gary Young at the International Grand Convention in Salt Lake City in June and then in July at the Silver Club in Coeur D'Alene both in the USA.

I would love to share with you the exciting developments with frankincense. The information I am sharing from notes I took at both events, so enjoy the knowledge I am about to share with you!

Frankincense was first in use around 5000BC but Gary believes that it dates to as far back as 10000BC. Gary conducted his research is Oman, Jordan and Saudi Arabia - an adventure to say the least!

It seems that he discovered that it is actually the 3rd cut, about 45 days after the first cut contains the most chemical constituents and therefore is more therapeutically useful than other cuts. The resin forms tear drop shapes on the tree that are then gathered and distilled.

Boswellia sacra (sacred frakincense) is found in Oman, Boswellia carteri is found in Somalia and Boswellia frereana is found in Somalia and mostly used in the perfume industry. It is sweet smelling and most fragrant but has less healing properties than the other species.

There is also another species Boswellia neglecta is found in Ethiopia and Sudan but considered poor quality.

It seems that Gary found that the harder the soil the better the oil! Frankincense has the highest DRC (DNA Repair Capacity). Gary experimented on himself to help regenerate disc, cartlidge and bone and is now continuing his research at his clinic in Ecuador.

There is some indication that frankincense may also help serum cholesterol - an amazing oil!

Gary also showed many regimens that he is using in the clinic with cancer patients. He also discussed that he is not treating disease, but developing a regeneration program. Some of the combinations he mentioned were frankincense and lemongrass, and frankincense and melissa. Most included other vitamins, minerals and other supplements.

During one session a panel of doctors and other health professionals discussed the importance of frankincense for stress.

It seems the traditions of the Middle East meant that the people used frankincense EVERYDAY. They drank it in their water, burnt the resin and smoked their clothes and bedding with it.

Is it a coincidence that Oman (where they use frankincense every day) has the lowest cancer rate in the world? One of the doctor's present (Dr Mahmoud Sahail) said that the local hospital had no cancer ward and he had only personally treated 4 patients over the year with cancer. All four had been exposed to Western living!

He also mentioned that frankincense was useful for asthma and lung conditions and if you have ever smelt a pure medicinal grade essential oil, I notice how I breathe a little deeper and my lungs feel a little clearer.

Dr Suhail has also used frankincense for Inflammatory Bowel Disease and saw a 82% improvement in 6 weeks. He also talked about absorption through the skin is 6 times better on the forehead, and recommends this.

There were so many uses of frankincense it was astounding! Check out the Oils Testimonials website below (type in "frankincense" into the search database) to give you an idea of how frankincense can be used for many things.

It really has become a special oil for me. It will often become my first oil of choice, especially if I am not sure what to use. Of course, I always use the purest as I know I will get superior results. Frankincense should be in everyone's medicine cabinet.

Important: Jen only uses and recommends Young Living Essential Oils. All the information above is based on using Young Living Essential Oil - The World Leaders in Essential Oils.
---
EXCLUSIVE: Spiritual Blends.
Only for Essential Bliss readers.
Meditation
Sacred Frankincense
Frankincense

Wisdom

Frankincense
Myrrh
Idaho Balsam Fir

Truth

Frankincense
Cedarwood
Galbanum
If applying to skin: Remember skin test first and only use therapeutic grade essential oils directly on the skin. DO NOT try this with any other oil.
Please check with health care professional and/or consult the Essential Oils Desk Reference for safety information.
PLEASE NOTE: I only use pure therapeutic grade essential oil from Young Living and the recipes above are based on Young Living Essential Oils. You can order from my store or contact me for more information.
---
Cool Stuff...
For all the latest information, updates and special tips, join me on Facebook:
Essential Oil Goddess
Promote Your Page Too
---
Do you have a health issue or something going on in your life and want to see what oils other people are using?
There is a fantastic website called Oil Testimonials.
I highly recommend this website! You can search testimonials and you can even have a look at the testimonials I have added or join (free registration) and add your own testimonials.
---
Are you wondering how I built my website and sent my e-zine? I did it all myself with no prior technical skills! The secret is Site Build It!
I love working from home, you can find out more below. SBI! is an educational system so you can do it all yourself.

---
Sacred Frankincense: Bliss Therapeutic Grade Essential Oil Of the Month
Introduction:
Sacred Frankincense essential oil is regarded the world over as the rarest, most sought-after aromatic in exsistance.
(NB: The two diffusers in the photo are available now through Young Living (see above for ordering details). Both are cold air diffusers, which I highly recommend. Australia, the diffuser on the left will be available shortly but sorry Australia, the diffuser on the right is not available due to electrical restrictions.)
After careful negotitations with Omani officials, Gary Young was granted permission to build a Young Living distillery in-country and take the resulting essential oil out of Oman. Until this partnership, no Omani frankincense had ever left the country, unless directly purchased by Saudi royals.
As Sacred Frankincense is a very new oil to be distilled there is no reference to it in the Essential Oils Desk Reference
. However, there is extensive information about Frankincense (Boswellia carteri), the traditional frankincense, in the EODR. It is considered a perfect complement to Sacred Frankincense. It is ideal for special use when a deeper spiritual connection is required.
Botanical Name:
Boswellia sacra
Precautions:
None known
Uses:
Carolyn L. Mein's Releasing Emotional Patterns with Essential Oils
is a great reference for emotions. Sacred Frankinccense helps support the emotions of:
Deepening spiritual connection
Sacred Frankincense supplements Boswellia carteri's everyday applications. Diffuse while practicing yoga, meditation or prayer to deepen your experience and feel a connection to ancient traditions.
Well we have come to the end of this edition of Essential Bliss. I hope you have enjoyed reading it as much as I have enjoyed writing it...
If you liked this ezine, you are welcome to forward to friends. Thank You.
If a friend DID forward this to you and if you like what you read, please subscribe by visiting my subscription page.
Thanks!
In the meantime don't forget to visit my contact page if you have any questions, comments or to enquire about my special offer.
Also, if you would like to find out more about therapeutic grade essential oils, please contact me and I would be happy to discuss with you further.
Til next time!
Disclaimer: The entire contents of this newsletter and the website essential-oil-goddess.com are based upon the opinions of Jen Gallagher, unless otherwise noted. This information is not intended to replace a one-on-one relationship with a qualified health care professional and is not intended as medical advice. It is intended as a sharing of knowledge and information from the research and experience of Jen Gallagher, who encourages you to make your own health care decisions based upon your research and in partnership with a qualified health care professional.
© Copyright - Essential Oil Goddess & essential-oil-goddess.com
Jen is an independent distributor 956246.