Hi



Here's What You Will Find in This Issue:
Welcome to the October edition of essential-oil-goddess.com e-zine which aims to provide you with fun and interesting information about using essential oils in everyday life.
Essential Bliss is dedicated to assisting you with your essential oil and aromatherapy questions.
I hope you enjoy this issue of Essential Bliss, I welcome your feedback! Please contact me if you have any questions or comments. Your feedback will inspire the content for future issues. If there is anything specific you would like me to answer or cover in future e-zines please let me know.
Have a blissful month!
Jen
Essential Oil Goddess
PLEASE NOTE: For an easy-to-view version of this newsletter, or past issues, please visit the essential-oil-goddess.com Backissues Page.
---
eBook Available Now - Immediate Access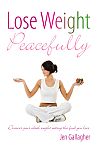 My book Lose Weight Peacefully is available now as an eBook or soft cover printed book.

WITH MORE BONUSES...

...including Top 10 Essential Oils for Weight Loss. All bonuses are available immediately after purchase of the eBook or soft cover printed book.

You can access the eBook immediately after purchase or purchase the book online at www.loseweightpeacefully.com Includes special price including FREE shipping for the book (Australia only).
---
What's New At the Website
Each month I provide you with a list of new pages at
www.essential-oil-goddess.com

COMING SOON: Essential Oil Goddess Blog! Watch this space.
Check out these new pages:
Essential Oils Questions and Problems Forum Do you have a physical, emotional or spiritual problem and want to use essential oils? Got an essential oil question you can't find the answer to? Ask your question here and Jen will usually answer within 24 hours.
---
Upcoming Events
Essential Oils for Wellbeing Playshop
Brisbane - Date to be confirmed
You are invited to experience a FREE session of relaxation, education and fun with therapeutic grade essential oils at our Essential Oils for Wellbeing Playshop.
Treat yourself, indulge your senses and experience the pure and potent power of these amazing oils. Touch, taste and smell your way to wellbeing and learn how to incorporate therapeutic grade essential oils into your life.
At the Essential Oils for Wellbeing Playshop you can expect to:
Have fun!
Learn why essential oils are such a powerful tool.
Experience and learn a relaxing and balancing technique that can be done in 10 minutes or less. This technique can be then be performed on you, your family or friends at anytime.
Discover essential oils that may support health and wellbeing issues such as stress, cold and flu, aches and pains and other common ailments.
Empower yourself to take a proactive and natural approach to their own health and wellbeing.
Ask questions and be given many tips on how to incorporate essential oils into your daily life.
Time: 7pm-9pm
Venue:Brisbane (full directions given on confirmation of booking)
Cost: F R E E
Bookings: Call Jen on 0401089233 or book here.
---
FUNDRAISER FOR CHARLIE'S ANGELS HORSE RESCUE INC
Essential Oils for Horses Playshop, Brisbane
Saturday 13 November 2010
You Are Invited to Discover New Experiences with Essential Oils for Horses.
Love horses and/or own your own horse/s and want the best for them?
Want to work with horses in a quick, effective and holistic way?
At the Wellbeing for Horses Playshop You Can Expect To:
Have fun for you and the horses (or BYO your own horse)!
Learn about essential oils, quality and how they work on physical and emotional levels.
Discover the quickness of their action and learn about choosing the "right" oil.
Learn about how the same oils used to treat humans can be used on horses.
Hear about experiences with horses—e.g. de-stressing, sinus infection, emotional clearing.
See the response of horses to essential oil applications.
Learn and give TWO specific treatments to the horses which will be available on the day.
Take home new ideas and inspiration to assist the wellbeing of your horse (and you!).
Time: 9.30am-12.30pm
Venue: Samford, Brisbane (full directions given on confirmation of booking)
Cost: $35 per person. $25 for members of Charlie's Angels. Bookings essential. Each participant will receive a FREE 5mL essential oil.
Bookings: Call Jo at Charlie's Angels Horse Rescue Inc on 0401 681 908 or email charlies-angels@live.com.au
---
Raindrop Technique and Egyptian Emotional Clearing Technique Courses
Courses in Australia, United States and expanding!

Please contact me ASAP if you are interested the following courses.
NB. Level 1 Raindrop Technique and Egyptian Emotional Clearing Technique - no prerequisites required.

Brisbane (AUS) courses:
Level 1 Raindrop Technique 29-31 October 2010

Melbourne (AUS) course:
Egyptian Emotional Clearing Technique 28-31 October 2010

Perth (AUS) course:
Level 1 Raindrop Technique 11-14 November 2010

Sydney (AUS) course:
Egyptian Emotional Clearing Technique 2-5 December 2010

For all enquiries and bookings please call Jen on +61 (0)401 089 233 or contact me.
---
Introduction to Aromatherapy - Community Education Classes (Brisbane, Australia)
This course will be held at Stafford Heights State School.
Next course: 2 November 2010
You will learn how to make your own individualised essential oil perfume and take home two starter oils. For more information click here.
---
Start Your Own Natural Health Business Class
(Brisbane, Australia)
This course will be held at Stafford Heights State School.
Next course: 9 November 2010.
Do you have a passion for natural health or contemporary therapies and want to start your own business? Not sure where or how to start? You will learn the answers to these questions and much more. For more information click here.
If you want to stay in up-to-date with all my events, join me at my official page on Facebook:
Essential Oil Goddess
Promote Your Page Too
---
Relax...Release...Replenish
As a qualified counsellor, aromatherapist and teacher, I am here to help with issues that are preventing you from moving forward in your life.

If you feel ready to work with these issues many people report feeling "emotionally lighter" after a session.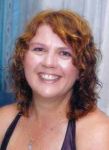 If you...
want to get to core issues quickly and gently
need someone who will understand what you need, whether it is mind, body or soul, and use this as the basis for the session
are looking for a gentle process using a range of therapies
want to take home some strategies you can use to move forward in your life
have physical symptoms and are not sure if there are underlying emotional issues
...then working me, a qualified counsellor and aromatherapist may be just what you need.
---
This Month's Exclusive Offer...
F R E E Essential Oil
Exclusive to Essential Bliss readers, when you open a wholesale account with Young Living (and use my number as enroller), besides all the great deals you get when you register, I will give you, at NO COST, a 5mL bottle of essential oil. (Please email me once you have ordered and request your FREE oil direct from me, thanks!)
This offer is for Essential Bliss readers only.
Offer expires: 15 November 2010
For help with ordering: Go to the Young Living Website choose your country and browse the many essential oils, nutrition (I highly recommend Ning Xia Red) and other products. Choose a wholesale account (you get 24% discount every time you order and an option of being an independent distributor) and place your order, including your essential rewards order. It is that easy and Young Living will send to anywhere in the world.
PS. When prompted for an enroller/sponsor number please use mine - Essential Oil Goddess 956246. Thanks!
I would be pleased to help you personally. Please call Jen on +61 (0)401 089 233 or call me on Skype (username: jengallagher.au) or please use this contact page.
---
Gift Vouchers are Ideal for any Occassion
Gift Vouchers are available by clicking here to give a blissful and unique present for yourself or loved one for any occassion.
---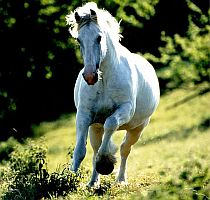 Feature Article...
Essential Oils for Horses
I love horses. I always have from a very young age. I grew up with a mare named Trixie, who lived out her last years at my Aunty's place after development took over our paddock on the northside of Brisbane.

Once I was working and could afford agistment and other costs of looking after a horse, I bought an ex-pacer, from a local dealer before he was dog food. He was skinny, but it didn't take long before he was back to his former glory. We had some amazing adventures!

Unfortunately, my circumstances changed and for the last twenty years, I have only had holiday trail rides for nurturing my love of horses.

A few months ago I came across a wonderful woman called Amanda Vella and her Horse Rescue on the Gold Coast. I was so moved by the work she was doing that I offered my oils and my services to help out.

I realised that most of the horses there had been traumatised in some way or another, so I went to work with the oils.

I found that the number one essential oil liked universally by the horses was Peace and Calming*.

I started to branch out and worked on other horses and co-organised an "Essential Oils For Horses" Workshop. This was the beginning of something amazing!

Horses don't possess that thinking that interferes with our inner knowing, so they don't think "Is this oil going to work?" We just watch carefully for changes in the horse as they can't give us the verbal feedback like humans.

We have found that horses react very similarly to humans but are more sensitive. So there is no need to increase the amount of essential oils used due to their size.

Horses seem to love earthier smelling essential oils. Some of the essential oils I have used on horses for trauma are Trauma Life*, frankincense and geranium.

My absolute favourite essential oil for an angry horse (which has most likely been mistreated) is Release*. I treated an Off the Track Racehorse with a real nasty streak and after some drops of Release on his belly and third eye chakra (on the forhead) his head was literally in my hands! He was so calm and his owner reported a noticable change in his behaviour the next day! No placebo effect here!

The great thing is that all the essential oils we used on the horses, can be used on humans too and vice versa. Dogs also respond very well to essential oils too.

There is so much to share with the oils, humans, horses, dogs. We are so lucky to have this amazing gift to offer our animal companions and friends!

Important: Jen only uses and recommends Young Living Essential Oils. All the information above is based on using Young Living Essential Oil - The World Leaders in Essential Oils. *Young Living Essential Oil Blend
---
EXCLUSIVE: For Your Horse (or Dog).
Only for Essential Bliss readers.
Calming
Orange
Lavender
Roman Chamomile

Stomach Upsets

Ginger
Fennel
Peppemint

Pain Relief

Roman Chamomile
Peppermint
Frankincense
If applying to skin: Remember skin test first and only use therapeutic grade essential oils directly on the skin. DO NOT try this with any other oil.
Please check with health care professional and/or consult the Essential Oils Desk Reference for safety information.
PLEASE NOTE: I only use pure therapeutic grade essential oil from Young Living and the recipes above are based on Young Living Essential Oils. You can order from my store or contact me for more information.
---
Cool Stuff...
For all the latest information, updates and special tips, join me on Facebook:
Essential Oil Goddess
Promote Your Page Too
---
Do you have a health issue or something going on in your life and want to see what oils other people are using?
There is a fantastic website called Oil Testimonials.
I highly recommend this website! You can search testimonials and you can even have a look at the testimonials I have added or join (free registration) and add your own testimonials.
---
Are you wondering how I built my website and sent my e-zine? I did it all myself with no prior technical skills! The secret is Site Build It!
I love working from home, you can find out more below. SBI! is an educational system so you can do it all yourself.

---
Orange: Bliss Therapeutic Grade Essential Oil Of the Month
Introduction:
Melrose essential oil blend is a fantastic first aid essential oil to have on hand for humans and horses.
The Essential Oils Desk Reference
Melrose is a strong topical antiseptic that cleans and disinfects cuts, scrapes, burns, rashes, and bruised tissue. It helps regenerate damaged tissue and reduces inflammation. When diffused it dispels odours."
Ingredients:
Melaleuca alternifolia, Niouli, Rosemary, Clove
Precautions:
Could possibly result in skin irritation (dilution may be necessary).
Uses:
Carolyn L. Mein's Releasing Emotional Patterns with Essential Oils
is a great reference for emotions. Melrose helps support:
I discovered the wonderful uses of Melrose while at our essential oils for horses playshop. One of the horses had a serious accident and had a huge gash on its right rear leg.
Melrose was applied neat to the wound and Myrrh was applied neat over the top to create a "seal" on the wound. How wonderful that we can treat our horses (and ourselves) naturally. it had the added bonus of acting as a fly repellent too :)
Many essential oils have multiple uses and the horse showed no discomfort with the application of the oils. Melrose can also be used for ticks, saddle sores and cycords (warty growth - in conjuction with frankincense). It is an essential for the first aid kit.
Well we have come to the end of this edition of Essential Bliss. I hope you have enjoyed reading it as much as I have enjoyed writing it...
If you liked this ezine, you are welcome to forward to friends. Thank You.
If a friend DID forward this to you and if you like what you read, please subscribe by visiting my subscription page.
Thanks!
In the meantime don't forget to visit my contact page if you have any questions, comments or to enquire about my special offer.
Also, if you would like to find out more about therapeutic grade essential oils, please contact me and I would be happy to discuss with you further.
Til next time!
Disclaimer: The entire contents of this newsletter and the website essential-oil-goddess.com are based upon the opinions of Jen Gallagher, unless otherwise noted. This information is not intended to replace a one-on-one relationship with a qualified health care professional and is not intended as medical advice. It is intended as a sharing of knowledge and information from the research and experience of Jen Gallagher, who encourages you to make your own health care decisions based upon your research and in partnership with a qualified health care professional.
© Copyright - Essential Oil Goddess & essential-oil-goddess.com
Jen is an independent distributor 956246.