Hi



Go to the Feature Article this Month and Find Your Bliss!

Welcome to the March edition of essential-oil-goddess.com e-zine which aims to provide you with fun and interesting information about using essential oils in everyday life.

Essential Bliss is dedicated to assisting you with your essential oil and aromatherapy questions.

A friend of mine said to me recently "I would follow my bliss, if only I knew what it was!"

Well that is exactly what I will address in this month's feature article. It sounds so great but when you are not sure what it is, then it seems so far away.

Bliss is already right in front of you! Read the article to find out more.

And the oil that will help to find it - Bergamot essential oil - "Bliss" oil of the month.

This month's exclusive offer for Essential Bliss readers is a session to find your bliss, read on for more details!

I hope you enjoy this issue of Essential Bliss, I welcome your feedback! Please contact me if you have any questions or comments. Your feedback will inspire the content for future issues. If there is anything specific you would like me to answer or cover in future e-zines please let me know.

Wishing you a month of bliss!

Jen

Essential Oil Goddess

PLEASE NOTE: For an easy-to-view version of this newsletter, or past issues, please visit the essential-oil-goddess.com Backissues Page.
---
In This Issue:
What's New at the Website
Events This Month
This Month's Exclusive Offer
FEATURE ARTICLE: How to Follow Your Bliss
Cool Stuff
Therapeutic Grade "Bliss" Oil of the Month - Bergamot
---
What's New At the Website
Each month I provide you with a list of new pages at
www.essential-oil-goddess.com
Check out these new pages:
Counselling with Essential Oil Benefits Are you looking for counselling that will make a difference? This is more than just talking about your issues.
Guide to the Seven Chakras and Essential Oils Use essential oils to open and balance your chakras.
Meditate with Sandalwood Essential Oil Use sandalwood to create sacred space, sacred time and sacred meaning.
Geranium Essential Oil is a Feminine Oil A perfect goddess oil. It assists with regulation of the hormonal system. Yay!
---
Events This Month
Introduction to Aromatherapy - Community Education Classes
In 2009 I will be conducting Introduction to Aromatherapy classes at Stafford Heights Community Education - Stafford Heights State School. The next class is 31 March 2009.
You will learn how to make your own individualised essential oil perfume and take home two starter oils. For more information or bookings click here.
SpOIL Me Aromatic Extravaganza!
Brisbane: Sunday 15th March (Fortitude Valley)

Sunshine Coast: Sunday 5th April (Maroochydore)

Other states to be announced shortly (Australia only)...

9.00am to 5.00pm

Cost: $65 (includes healthy lunch)
What is a "SpOIL Me!!!" day?
A blissful way to learn more about essential oils, and discover new ways to help yourself and others.
A Welcome Retreat for your Mind, Body and Spirit.
Respected therapists, researchers and health professionals share their knowledge and tips about essential oils.
Indulge your senses – presenters will involve you in oily experiences - touch and feel and smell!
One totally aromatic pamper session – let your body, mind and spirit be relaxed and rejuvenated with a purely hands-on experience
Special offers on essential oils, just for this day!!!
Receive a $30 discount off an Essential Oils Desk Reference AND receive a free "Tranquil" essential oil Roll-On!!! (RRP $42.11) Contact me for more information about the special offer
Brisbane Program
Topic 1 "Adventures in Ecuador, IV drips, and Neuroauricular Technique" By Neena Love
Topic 2 Pamper Session: "Crystal Meditation...with oils instead of crystals!" By Artemis
Topic 3 "Learn how to give a a divine hand and foot massage with essential oils" by Catherine Garro
Topic 4 "The Answer's in Your Blood!" by Maria Waldock
Maroochydore Program
Topic 1 "Using YL oils to minister to Tsunami victims in Indonesia" By Dr. Carolyn DeMarco, M.D.
Topic 2 "Women's (and Men's!) Health with Essential Oils" By Dr. Carolyn DeMarco, M.D. (Canada)
Topic 3 "Experiences of an Aromatic Midwife!" by Susan De Marco
Topic 4 Pamper Session: "Yoga, Meditation and Relaxation with essential oils" by Soraya Saraswati
For all enquiries and bookings please call Jen on 0401 089 233 or contact me. See You There!
---
Relax...Release...Replenish
As a qualified counsellor and aromatherapist, I am here to help with issues that are preventing you from moving forward in your life.

If you feel ready to work with these issues many people report feeling "emotionally lighter" after a session.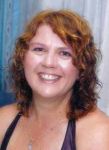 If you...
want to get to core issues quickly and gently
need someone who will understand what you need, whether it is mind, body or soul, and use this as the basis for the session
are looking for a gentle process using a range of therapies
want to take home some strategies you can use to move forward in your life
have physical symptoms and are not sure if there are underlying emotional issues
...then working me, a qualified counsellor and aromatherapist may be just what you need.
---
This Month's Exclusive Offer...
Exclusive to Essential Bliss readers, I am offering a "Find Your Bliss" counselling session. $50 for a one hour session, including balancing with essential oils.



Special Offer: Place a minimum $50 essential oils order and your session is complementary.

For more information about this service or other services I offer click here.

This offer is for Essential Bliss readers only.

Offer expires: 31 March 2009

To book: Please call Jen on 0401 089 233 or please use this contact page.

Pssst, you must mention the password "Bliss" to receive this offer.
---
Gift Vouchers are Ideal for any Occassion
Gift Vouchers are available by clicking here to give a blissful and unique present for yourself or loved one for any occassion.
---
Feature Article...
How to Find Your Bliss!
Following your bliss means that you are aligned to your life's purpose. You will know when you are there because things will open and flow. I love the way Joseph Campbell explains this:



If you do follow your bliss, you put yourself on a kind of track that has been there all the while waiting for you, and the life you ought to be living is the one you are living. When you can see that, you begin to meet people who are in the field of your bliss, and they open the doors to you. I say, follow your bliss and don't be afraid... and doors will open where you didn't know they were going to be. If you follow your bliss, doors will open for you that wouldn't have opened for anyone else.

~ Joseph Campbell (1904-1987) ~

Some people think life's purpose equals career. But they are different. Finding your bliss is a feeling in your heart that you are at peace with your life. Career may form part of the need to create bliss. If you are unhappy in your job it is more than likely this will infiltrate into other parts of your life.

It means waking up each morning and knowing you are the best person you can be, that you know in your heart that what you do today will be fulfilling and rewarding.

Here are some questions to ask yourself:
What do I really want?
What matters? What is important in the long term?
When do I feel a sense of purpose or meaning?
If I had a magic wand, and I had my wish, what would my life look like? What would I be doing? Who would be with me?
The following exercise is to explore the bliss that is waiting. You already have it! This exercise may confirm or release the full potential that is you.
Close your eyes and imagine it is your eightieth birthday party. You may hear sounds, pictures or words, just imagine what it would be like. Feel the feeling that goes with it. Breathe deeply.
It is a celebration in your honour. Everybody you care about and most want to be there is at the party - family, friends, work colleagues.
Now imagine the one person you care about most - family member, friend - you choose - imagine that person gets up to make a speech about you. About the person you are, the life you have lived, what you stood for in life and what you meant to them. Imagine they say and mean whatever it is. Notice how you feel when they say these things.
Now imagine that another person you care about gets up and makes a speech. They care about you deeply and their words mean a lot to you. What do they say about you and your life? Now imagine they say and mean whatever it is. Notice how you feel when they say these things.
Take a moment to reflect on what you have heard: what does it tell you? What really matters to you deep in your heart?
What is the smallest step you can take in the next twenty-four hours to move closer to your bliss?
If you feel fear or resistance to your answer, use bergamot and breath deeply, be guided as to what needs to happen next.
---
Special Essential Bliss readers "Find My Bliss and Open Doors" Blend:
Diffuse the following oils while working with the exercises and questions above (or at anytime when you are feeling "stuck" with a situation):
2 drops bergamot
2 drops petitgrain
2 drop cypress
If applying to skin: Remember skin test first and only use therapeutic grade essential oils directly on the skin. DO NOT try this with any other oil.
---
Cool Stuff...
Do you have a health issue or something going on in your life and want to see what oils other people are using?
There is a fantastic website called Oil Testamonials.
I highly recommend this website! You can search testimonials and you can even have a look at the testimonials I have added or join (free registration) and add your own testamonials.
---
Are you wondering how I built my website and send my e-zine? I did it all myself with no prior technical skills! The secret is Site Build It!
---
My Bliss is Being At Home For My Family
Do you want to work from home and stay with the kids?
That is what motivated me to have my own home business. If you have a passion about something you can work from home - even if your passion is your family!
Click below to start reading your Work At Home Moms (WAHMs!) Masters Course today.
(This is an 82 page ebook - You can read online or download and read it later - no cost - very cool!)

---
Bliss Therapeutic Grade Essential Oil Of the Month...Bergamot
History:
It is thought that Christopher Columbus brought bergamot to Northern Italy from the Canary Islands. Bergamot may have been named after "Bergamo," a small Italian city where the oil was first produced.
It was used as a rememdy in traditional Italian medicine and in the Middle East to treat oily skin conditions.
The oil is obtained from the rind of the bergamot fruit, a small citrus fruit.
The leaves of the bergamot tree are also distilled to give petitgrain essential oil.
Bergamot is the distinctive flavour added to Earl Gray tea, and bergamot was also used as the first genuine eau de cologne.
Main Constituents:
A typical chemical composition contains linalool, nerol, terpineol, linalyl acetate, dipentene, and limonene.
Precautions:
As bergamot is a citrus oil, it is phototoxic. This means that its chemical constituents make the skin more sensitive to sunlight. Either avoid sunlight after use or put it somewhere on the body that will not be exposed to sunlight.
May irritate sensitive skin.
Uses:
Bergamot has an uplifting character. Well known as an oil used with depression. Place a drop on each wrist and smell when needed.
Has a healing action and may benefit oily skin, especially when linked to stress.
Bergamot smooths the flow of Qi Energy. This can help release stagnant Qi which may cause nervous tension. Diffuse the oil as often as needed.
When feeling frustrated that you are unable to move forward, inhale bergamot directly and focus on receiving guidance for the next step.
When feelings feel bottled-up, rub bergamot on the soles of the feet and focus on letting go. It is an excellent oil for emotional release.
Well we have come to the end of this edition of Essential Bliss. I hope you have enjoyed reading it as much as I have enjoyed writing it...
If you like this e-zine, please do a friend and me a big favour and "pay it forward."
If a friend DID forward this to you and if you like what you read, please subscribe by visiting my subscription page.
Thanks!
In the meantime don't forget to visit my contact page if you have any questions or comments or to book for my special find your bliss offer.
Also, if you would like to find out more about therapeutic grade essential oils, please contact me and I would be happy to discuss with you further.
Til next time!
Disclaimer: The entire contents of this newsletter and the website essential-oil-goddess.com are based upon the opinions of Jen Gallagher, unless otherwise noted. This information is not intended to replace a one-on-one relationship with a qualified health care professional and is not intended as medical advice. It is intended as a sharing of knowledge and information from the research and experience of Jen Gallagher, who encourages you to make your own health care decisions based upon your research and in partnership with a qualified health care professional.
© Copyright - Essential Oil Goddess & essential-oil-goddess.com 2009
Jen is an independent distributor 956246.