Counselling with Essential Oil Benefits!
Are you looking for counselling, but want a different approach? Essential oil benefits are part my counselling practice.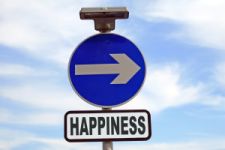 I hold a Certificate in Expressive Therapies and a Certificate in Sandplay and Symbolwork. I also hold a certificate in Emotional Clearing Technique. This enables me to provide a unique counselling approach using essential oils.
My philosophy is that "the body knows" and will only deal with issues when it is ready. There is also a tendency to move towards emotional healing within the body and healing will take place on different levels of the psyche. Each person has their own "inner healer."
This process allows a safe avenue for expression.
What is Expressive Therapies?
Expressive Therapies includes a range of modalities in itself. It is a blend of personal growth and counselling methods.
They are:
Symbol Work
Sandplay Therapy
Bioenergetics
Art in Therapy
Music in Therapy
Expressive Writing
Body Focus
Emotional Release Processes
Visualisation
Role Play
Relaxation
Meditation
Expressive therapies supports the emotional healing and underlying causes behind the challenge. The activity-based counselling provides integration through reconnection between body, mind and feelings.
The client decides the speed and direction of the therapeutic process. It is a completely client-centered using an invitational and self-discovery approach. It has strong traditions in Jungian, Gestalt, Transpersonal and Constructivist Psychology.
What are the Essential Oil Benefits
I may include in a counselling session, an Emotional Clearing Technique. Of course, this is completely up to the client whether or not they wish to use this modality. During a session, other essential oils may be matched to the emotional healing to be done at that time.
Oils have the potential to cross the blood-brain barrier, enter the limbic system and access the area where memories and emotions are stored. A person may move quickly through their emotional release after using essential oils. If you wish to make a booking please use the booking form below or alternatively, phone Jen on 0401 089 233.
Return from Counselling With Essential Oils Benefits to Essential Oil Goddess Home Page