Hi



Do You Want to Lose Weight? - Read my feature article below!

Welcome to the September edition of essential-oil-goddess.com e-zine which aims to provide you with fun and interesting information about using essential oils in everyday life.

Essential Bliss is dedicated to assisting you with your essential oil and aromatherapy questions.

The "Bliss" oil of the month is a blend that not only smells fantastic it makes me feel fantastic - Acceptance. Read on for more information.

This month's exclusive offer for Essential Bliss readers is a energy balance special offer - read on for more details!

I hope you enjoy this issue of Essential Bliss, I welcome your feedback! Please contact me if you have any questions or comments. Your feedback will inspire the content for future issues. If there is anything specific you would like me to answer or cover in future e-zines please let me know.

Wishing you a blissful month!

Jen

Essential Oil Goddess

PLEASE NOTE: For an easy-to-view version of this newsletter, or past issues, please visit the essential-oil-goddess.com Backissues Page.
---
In This Issue:
Update - My Book Release - October 2009
What's New at the Website
Events This Month
This Month's Exclusive Offer
FEATURE ARTICLE: Do You Want to Lose Weight?
Cool Stuff
Therapeutic Grade "Bliss" Oil Blend of the Month Acceptance
---
Update - My Book Release - October 2009
Lose Weight Peacefully
I am excited to announce that my book Lose Weight Peacefully will be published October 2009.
The book may be purchased online at www.loseweightpeacefully.com or ask for it at your favourite bookstore!
Please note: The website will be up and running shortly, so bookmark the site and don't forget to subscribe to my newsletter there too!
---
What's New At the Website
Each month I provide you with a list of new pages at
www.essential-oil-goddess.com
Check out these new pages:
New Classes and Workshops I have recently updated the events page. Coming up...Australia Wide Introductory Aromatherapy Classes.
---
Upcoming Events
Conscious Living Expo Perth. 3-6 September 2009
We are looking forward to our first visit to Perth :) We will be at the Conscious Living Expo - Stand 53. Come and say hi and have a mini-treatment while you are there.
---
Going Green Expo Brisbane. 18-20 September 2009
See us at the Going Green Expo - Stand F14. I look forward to meeting you.

---
Aromatherapy Classes: Brisbane and Perth - NO COST
Perth - 7 September
Brisbane - 21 September

*Essential Oils for Wellbeing Playshop including Raindrop Technique and Egyptian Emotional Clearing Technique Demonstrations 11am OR 7pm
All Welcome! For more information and bookings click here.
---
Raindrop Technique and Egyptian Emotional Clearing Technique Courses
Courses Australia wide and expanding!
Brisbane course: Raindrop Technique 11-13 September. COMPLETELY BOOKED - contact me to enquire about the planned second course for Brisbane.
Sydney courses: Sep/Oct 2009.
Adelaide courses: Oct/Nov 2009.
Contact me for more details.
---
Introduction to Aromatherapy - Community Education Classes (Brisbane, Australia)
In 2009 I will be conducting Introduction to Aromatherapy classes at Community Education at Stafford Heights State School and Pine Rivers (Strathpine) State High School.
You will learn how to make your own individualised essential oil perfume and take home two starter oils. For more information click here.
---
Relax...Release...Replenish
As a qualified counsellor and aromatherapist, I am here to help with issues that are preventing you from moving forward in your life.

If you feel ready to work with these issues many people report feeling "emotionally lighter" after a session.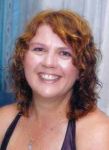 If you...
want to get to core issues quickly and gently
need someone who will understand what you need, whether it is mind, body or soul, and use this as the basis for the session
are looking for a gentle process using a range of therapies
want to take home some strategies you can use to move forward in your life
have physical symptoms and are not sure if there are underlying emotional issues
...then working me, a qualified counsellor and aromatherapist may be just what you need.
---
This Month's Exclusive Offer...
Exclusive to Essential Bliss readers, I am offering a complimentary energy balance* with every purchase of ANY essential oil. *New clients only.



For more information about the services I offer click here.

This offer is for Essential Bliss readers only.

Offer expires: 30 September 2009

To order: Please call Jen on 0401 089 233 or please use this contact page.

Pssst, you must mention the password "Spring" to receive this offer.
---
Gift Vouchers are Ideal for any Occassion
Gift Vouchers are available by clicking here to give a blissful and unique present for yourself or loved one for any occassion.
---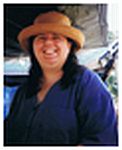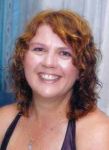 Feature Article...
Do You Want to Lose Weight?
Ask yourself this question "Do you want to lose weight?" I decided to ask some women this question. Most women responded "Yes." So my next question was "Why?" It was astounding to me that so many of us, even those who are within a healthy weight range are caught up in the food and diet obsession.

Ask yourself "What will losing weight do for you?" If you are using food and dieting to replace something else in you life then you may want to consider how essential oils may help. Imagine being able to use your favourite therapeitic grade essential oil to support weight loss.

Smell is the only sense where the receptor nerve endings are in direct contact with the outside world. Essential oil molecules are so small that they are able to bypass the blood-brain barrier and go directly to the brain via the sense of smell.

Scientific research shows that essential oils are readily absorbed into the blood stream and that excellent absorption takes place through the nasal mucosa and lungs.

Therefore, when inhaled, essential oils may stimulate the areas of the brain associated with memory and learning, influence hormonal responses, and alter mood and feelings. What better way to inhale the therapeutic benefits than by wearing essential oil perfume.

Essential oils may be used to support feelings and as a result food and dieting may become less important.
---
EXCLUSIVE: ESSENTIAL OIL GODDESS PERFUME RECPIES.
Only for Essential Bliss readers.
Pure Woman
Bergamot
Geranium
Elemi
Sleeping Beauty
Orange
Lavender
Marjoram
Dance All Night
Bergamot
Clary Sage
Vetiver
If applying to skin: Remember skin test first and only use therapeutic grade essential oils directly on the skin. DO NOT try this with any other oil.
Please check with health care professional and/or consult the Essential Oils Desk Reference for safety information.
PLEASE NOTE: I only use pure therapeutic grade essential oil from Young Living and the recipes above are based on Young Living Essential Oils. You can order from my store or contact me for more information.
---
Cool Stuff...
Dream Gift for You
Dream interpretation consultation (value $198) with dream analyst & author Jane Teresa Anderson. Spread the word about Jane Teresa's life-changing Personal Dream Coaching Program and for everyone you refer who signs up to the program, you receive a free one hour phone consultation with JT. Read More about the Personal Dream Coaching Program
---
Do you have a health issue or something going on in your life and want to see what oils other people are using?
There is a fantastic website called Oil Testamonials.
I highly recommend this website! You can search testimonials and you can even have a look at the testimonials I have added or join (free registration) and add your own testamonials.
---
Are you wondering how I built my website and sent my e-zine? I did it all myself with no prior technical skills! The secret is Site Build It!
My gift to you - A Special Offer from SBI! I even took advantage to buy my Lose Weight Peacefully site. Click on the link below for more information.

---
Bliss Therapeutic Grade Essential Oil Blend Of the Month...ACCEPTANCE
Introduction:
Acceptance is a beautiful blend that I love to use in my diffuser. It has an uplifting aroma and its purifying energy is amazing. Its scent is floral and feminine.
The Essential Oils Desk Reference
states that Acceptance stimulates the mind, compelling us to open and accept new things, people or relationships in life, allowing one to reach a higher potential. It also helps to overcome procrastination and denial.
Ingredients:
Neroli, Sandalwood, Blue Tansy, Rosewood, Geranium, Frankincense
Precautions:
No safety data listed at this time.
Uses:
According to Carolyn L. Mein in Releasing Emotional Patterns with Essential Oils
Purification essential oil blend can useful for the following emotional patterns:
Insecurity
Misperception
Sorrow
Acceptance is an excellent essential oil blend to wear as perfume. It smells divine and a drop on the wrist seems to support energy. Blends well with Abundance for accepting into your life what you deserve!
Well we have come to the end of this edition of Essential Bliss. I hope you have enjoyed reading it as much as I have enjoyed writing it...
If you like this e-zine, please do a friend and me a big favour and "pay it forward."
If a friend DID forward this to you and if you like what you read, please subscribe by visiting my subscription page.
Thanks!
In the meantime don't forget to visit my contact page if you have any questions, comments or to enquire about my special offer.
Also, if you would like to find out more about therapeutic grade essential oils, please contact me and I would be happy to discuss with you further.
Til next time!
Disclaimer: The entire contents of this newsletter and the website essential-oil-goddess.com are based upon the opinions of Jen Gallagher, unless otherwise noted. This information is not intended to replace a one-on-one relationship with a qualified health care professional and is not intended as medical advice. It is intended as a sharing of knowledge and information from the research and experience of Jen Gallagher, who encourages you to make your own health care decisions based upon your research and in partnership with a qualified health care professional.
© Copyright - Essential Oil Goddess & essential-oil-goddess.com 2009
Jen is an independent distributor 956246.