Hi



Here's What You Will Find in This Issue:
My Book Available Now - Bonus eBooks
What's New at the Website
Upcoming Events - I am going to Utah, USA! Join Me?!
This Month's Exclusive Offer - How to Get a Home Diffuser at no cost and my book for f ree!(read below for full details)
FEATURE ARTICLE: Can Essential Oils Help with anti-Aging?
Cool Stuff
Lemon - Therapeutic Grade "Bliss" Oil of the Month
Welcome to the June edition of essential-oil-goddess.com e-zine which aims to provide you with fun and interesting information about using essential oils in everyday life.
It is really exciting month for me. I am preparing for my trip to Utah, USA to the Young Living Essential Oils International Convention. I am sure I will have lots to report for my next edition of this ezine.
Essential Bliss is dedicated to assisting you with your essential oil and aromatherapy questions.
The "Bliss" oil of the month Lemon. Lemon was my most used essential oil on my recent holiday with Young Living - the Mediterranean cruise (if you are on Facebook, have a look at my pics there). Read on for more information aobut lemon essential oil.
This month's exclusive offer for Essential Bliss readers is a chance to get a home diffuser at no cost and a copy of my book for free - read on for more details!
I hope you enjoy this issue of Essential Bliss, I welcome your feedback! Please contact me if you have any questions or comments. Your feedback will inspire the content for future issues. If there is anything specific you would like me to answer or cover in future e-zines please let me know.
Wishing you an amazing June!
Jen
Essential Oil Goddess
PLEASE NOTE: For an easy-to-view version of this newsletter, or past issues, please visit the essential-oil-goddess.com Backissues Page.
---
My Book PLUS 2 Bonus eBooks (Limited Time Only)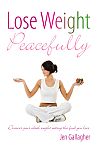 My book Lose Weight Peacefully is available now.

Each day I receive emails describing a feeling of peace and joy that someone finally understands their pain - the pain of the weight loss struggle. Read some of the testimonials below:
---
"Finally, someone is telling my story....not all the facts are the same, of course.....but so much of those early years resonates. If nothing else, I feel as though someone else understands what I have been through and in this moment, that means a great deal and brings me a sense of peace."
"Loving the book, can't believe I'm not craving food anymore!"
"This is the missing piece of the puzzle I have been looking for. I wanted a non-diet approach but didn't know where to start. Now I do. Thank you."
---
If you have ever wanted to honour your body, eat the food you love, and lose weight at the same time, then this book is for you.
LIMITED TIME ONLY: Book includes two bonus eBooks at no extra cost. Order online now.
Essential Oil Support is also included as an important part of this weight loss journey. Get your copy now to find out how.
You can order the book online at www.loseweightpeacefully.com and it will be delivered direct to your door, anywhere in the world.
---
What's New At the Website
Each month I provide you with a list of new pages at
www.essential-oil-goddess.com

Check out these new pages:
EXCLUSIVE SNEAK PREVIEW OF MY NEW SITE DESIGN AT THIS PAGE - WHAT DO YOU THINK?! Learn Egyptian Emotional Clearing Technique Full details about the Egyptian Emotional Clearing Technique. You can also complete a course enquiry (see below in Upcoming Events for confirmed course dates).
Essential Oils Questions and Problems Forum Do you have a physical, emotional or spiritual problem and want to use essential oils? Got an essential oil question you can't find the answer to? Ask your question here and Jen will answer usually within 24 hours.
---
Upcoming Events
Join me at the BEST Essential Oils Convention in Utah, USA
15-19 June 2010

I am so excited! I will be attending the Young Living Convention in Salt Lake City, Utah, USA. I am most looking forward to the farm day for the tour of the lavender farm and distillery. I am going to see with my own eyes how these beautiful essential oils are made (watch this space for my report :) )

There will be lots of educational workshops, speakers, product expo and so much more (including experiencing the beautiful Salt Lake City).

I am also stopping by LA for 2 days on my return flight home, so if this is your home and you would like to connect, I would ABSOLUTELY love to hear from you!!

Would you like to join me at convention? If you become a member of Young Living, you can still attend the convention. Remember when you join - you will be prompted for a sponsor number - please use mine - Essential Oil Goddess 956246. Thanks!

Check out the website for more information about the convention.

Please let me know if you are coming, I would LOVE to connect with you there! Jen on +61 401 089 233 or contact me.
---
Yogafest, Brisbane
6 June 2010
Come and say hi - I would love to see you! I will have plenty of essential oils to sample, you will be able have a mini healing session and I will have my book for sale. PS If you are not a Young Living Member and mention you read about Yogafest in Essential Bliss!, I will give you an Aura Balance for NO COST. I would love to see you there!
---
Mind, Body, Spirit Festival, Brisbane
Saturday 26 June 2010 only
I will be at the MBS Saturday only and it will be spectacular! There will be 3 stands altogether! You will be able to have a mini-Raindrop Technique or mini-Egyptian Emotional Clearing Technique at these stands. At the main stand, you can sample essential oils, get my book, or have an aura balance. I look forward to seeing you there.
PS If you are not a Young Living Member and mention you read about MBS Festival in Essential Bliss!, I will give you an Aura Balance for NO COST (Saturday 26 June only and you must ask for me). I would love to see you there!
---
Essential Oils for Body, Mind and Soul Workshop, Brisbane
Monday 28 June 2010
Experience amazing new ways to use essential oils for health and wellbeing. This workshop is for people new to Young Living Essential Oils, who would like to find out more about using essential oils neat (undiluted) and ingesting oils for all matters of body, mind and soul.
Time: 7pm to 9pm
Venue: The Grange Library Meeting Room (full details upon booking)
Cost: F R E E
Bookings: Call Jen on 0401089233 or book here.
---
Raindrop Technique and Egyptian Emotional Clearing Technique Courses
Courses in Australia, United States and expanding!

Please contact me ASAP if you are interested the following courses.
NB. Level 1 Raindrop Technique and Egyptian Emotional Clearing Technique - no prerequisites required.

Brisbane (AUS) courses:
Egyptian Emotional Clearing Technique 7-10 October 2010
Level 1 Raindrop Technique 23-25 July 2010
Level 1 Raindrop Technique 29-31 October 2010

Adelaide (AUS) course:
Level 1 Raindrop Technique 16-18 July 2010

Melbourne (AUS) course:
Level 1 Raindrop Technique 23-25 July 2010

Perth (AUS) course:
Egyptian Emotional Clearing Technique 27-30 August 2010
Level 1 Raindrop Technique 11-14 November 2010

Sydney (AUS) course:
Egyptian Emotional Clearing Technique 2-5 December 2010

For all enquiries and bookings please call Jen on +61 (0)401 089 233 or contact me.
---
Introduction to Aromatherapy - Community Education Classes (Brisbane, Australia)
This course will be held at Stafford Heights State School.
Next course: 17 August 2010
You will learn how to make your own individualised essential oil perfume and take home two starter oils. For more information click here.
---
Start Your Own Natural Health Business Class
(Brisbane, Australia)
This course will be held at Stafford Heights State School.
Next course: 8 June 2010.
Do you have a passion for natural health or contemporary therapies and want to start your own business? Not sure where or how to start? You will learn the answers to these questions and much more. For more information click here.
If you want to stay in up-to-date with all my events, join me at my official page on Facebook:
Essential Oil Goddess
Promote Your Page Too
---
Relax...Release...Replenish
As a qualified counsellor, aromatherapist and teacher, I am here to help with issues that are preventing you from moving forward in your life.

If you feel ready to work with these issues many people report feeling "emotionally lighter" after a session.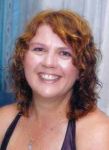 If you...
want to get to core issues quickly and gently
need someone who will understand what you need, whether it is mind, body or soul, and use this as the basis for the session
are looking for a gentle process using a range of therapies
want to take home some strategies you can use to move forward in your life
have physical symptoms and are not sure if there are underlying emotional issues
...then working me, a qualified counsellor and aromatherapist may be just what you need.
---
This Month's Exclusive Offer...
Exclusive to Essential Bliss readers, I am offering you a copy of my book Lose Weight Peacefully at no cost - if you join the Young Living Essential Rewards Program.


If you have wanted to join Young Living and get the best essential oils in the world, but have been putting it off - now is the time! Go to the Young Living Website, choose your country and browse the many essential oils, nutrition (I highly recommend Ning Xia Red) and other products. Choose a wholesale account (independent distributor) and place your order, including your essential rewards order. It is that easy and Young Living will send to anywhere in the world.

PS. When prompted for a sponsor number please use mine - Essential Oil Goddess 956246. Thanks!

Once I have confirmation from Young Living that you have joined the Essential Rewards program with my number I will send you a copy of my book at no cost anywhere in the world :)

A special offer for Australia only. Stay on the Essential Rewards program for a minimum of 3 months and at the end of the 3 months you will receive a home diffuser at no cost!


For more information about the services I offer click here.

This offer is for Essential Bliss readers only.

Offer expires: 30 June 2010

For help with ordering: Please call Jen on +61 (0)401 089 233 or please use this contact page.
---
Gift Vouchers are Ideal for any Occassion
Gift Vouchers are available by clicking here to give a blissful and unique present for yourself or loved one for any occassion.
---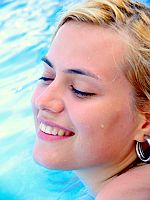 Feature Article...
Can Essential Oils Help with anti-Aging?
It seems that these days everyone is obsessed with staying young and anti-aging. Take a good look at the products offered - many of the products offered are chemical based ingredients telling you that they will improve your skin and stop the aging process.

The truth is that we don't want to load our skin and bodies with more chemicals. The amount of chemicals that we are exposed to without us even knowing is phenomenal. When we were on our holiday recently, we were informed by one of the staff that the air conditioning system had chlorine in it to keep it "clean." This is just one example of how we are exposed to chemicals without us knowing. It was no coincidence that I had a blocked nose while in our room at night during our holiday.

So why is chemical exposure such a big deal? Firstly, our cells require OXYGEN to function at their best. If the body is spending most of its time removing unwanted toxins it can become overworked and possibly even to the point where the body needs to create its own "waste dump" inside the body, i.e. cancer.

When we work with natural, holisitcally produced products, we work with our body, not against it. The process of anti-aging starts within. I discovered that at 40 I had a few grey hairs - a sure sign that I was definitely aging! I began taking an anti-oxidant drink called Ning Xia Red and I am proud to say that I believe my grey hairs are not progressing - I actually think they are diminishing!

Ning Xia Red is a highly anti-oxidant infusion of Ning Xia wolfberries, apricot, pomegranate, blueberries, dark grape and rasberries. It is also fortified with lemon and orange essential oils.

Ning Xia Red has also had amazing results with eye sight. Here are are few testimonials recently published at Artemis' Oils Bulletin:

Christine writes: I started drinking Young Living's Ningxia Red juice in mid October 2007. My blood count went from 7 to 14 in 1 month, and that was only 1 oz (30ml) a day. In December I started drinking 2 oz (60ml) a day... now when I put on my glasses it is a complete blurr. I can see almost perfectly without them... even the fine print, and the eye doctor had been suggesting bifocals for 4 years. Also I can see to drive at night again; I had been unable to do that for years. Oh... and my grey hair is turning back to brown. I'm so excited! I can't wait to see what happens next.

Barbara writes: How very interesting to hear about eyesight improvement while taking Ningxia Red. In August I had an eye exam and when asked how my eyes have been, I told the doctor I had to keep pushing my glasses down on my nose because they were too strong. He looked at me as if he had never heard anyone say that. I also told the doc that I wasn't wearing my contacts because everyone seemed too close to me. After the exam, he said my eyes had improved and that was very good. One eye took 1.50 less and the other went down 1.00. Since I have the beginning of cataracts, he said the lens of my eyes are probably becoming harder and that is making my vision better. Everyone I know who has cataracts has poorer vision. I re-ordered Ningxia Red and expect to one day have 20/20 vision and maybe the cataracts will be gone too.

Sera writes: Yesterday: My 2 year old boy getting into my last pair of contacts and ripping them to shreds + expired contact prescription = last minute run to the eye doctor last night before going out of town today. :) Good news is that my eyes have improved AGAIN and my prescription decreased AGAIN!!! Third year in a row! (And the eye doctor was pretty AMAZED! She never sees eyes IMPROVE with age!). Praise God for my NingXia Red and it's PROVEN vision benefits!!!

David writes: Because of NingXia Red which has 18 amino acids and 21 trace minerals I no longer need prescription eye wear. I have worn glasses for 50 years. NingXia Red is enhanced with essential oils of lemon and orange.

Artemis writes: I never cease to be amazed by the testimonials that flow in about our NingXia Red juice, and its often-times wonderful side-effects on eye sight. It is high in a compound called a "zeaxanthin", which helps protect the eyes from macular degeneration. In my experience, most people get the best results all over for their health when they are taking 60ml (2oz) of NingXia Red per day. That equates to 2 bottles a month.

(PS If you would like me to add you to Artemis' Oils Bulleting, please contact me with your full name, email, city/state/country and phone number and I will add you.)

The other wonderful natural and pure substances we have for anti-aging is our essential oils that can be applied neat (undiluted) to the body. I love to put a few drops of frankincense on my face at night time. I also love lavender, myrrh, spikenard, Gentle Baby*, sandalwood and rosewood.

This is the natural way to stay young. It is good for our bodies and our environment. I know I feel like a different person since using essential oils. I believe this is my way to support my longevity and health.

Important: I only use and recommend Young Living Essential Oils. All the information above is based on using Young Living Essential Oil - The World Leaders in Essential Oils. *Young Living Essential Oil Blend.
---
EXCLUSIVE: My Best anti-Aging Recipes.
Only for Essential Bliss readers.
Face Serum
Frankincense
Lavender
Rosewood

For the Eyes (caution do not put in or near eyes - dilute with vegetable oil if you accidently get essential oil in your eyes)

Frankincense



Moles (to remove)

Oregano
If applying to skin: Remember skin test first and only use therapeutic grade essential oils directly on the skin. DO NOT try this with any other oil.
Please check with health care professional and/or consult the Essential Oils Desk Reference for safety information.
PLEASE NOTE: I only use pure therapeutic grade essential oil from Young Living and the recipes above are based on Young Living Essential Oils. You can order from my store or contact me for more information.
---
Cool Stuff...
For all the latest information, updates and special tips, join me on Facebook:
Essential Oil Goddess
Promote Your Page Too
---
Do you have a health issue or something going on in your life and want to see what oils other people are using?
There is a fantastic website called Oil Testimonials.
I highly recommend this website! You can search testimonials and you can even have a look at the testimonials I have added or join (free registration) and add your own testamonials.
---
Are you wondering how I built my website and sent my e-zine? I did it all myself with no prior technical skills! The secret is Site Build It!
I love working from home, you can find out more below. PS. I will soon starting my THIRD SBI! site. I love working with my passion and if you want to learn, SBI! is an educational system so you can do it all yourself.

---
Lemon: Bliss Therapeutic Grade Essential Oil Of the Month
Introduction:
Lemon essential oil is yummy, smells just like I picked a lemon off the tree. This is one essential oil that surpasses all other brands of oil as you can SMELL and TASTE the difference.
The Essential Oils Desk Reference
states that lemon "promotes clarity of thought and purpose with a fragrance that is invigorating, enhancing and warming. Univeristy researchers in Japan found that diffusing certain aromas in an office environment improved mental accuracy and concentration. Diffused lemon resulted in 54% fewer errors. A 1995 Mie University study found that citrus frangrances boosted immunity, induced relaxation and reduced depression."
While on my recent holiday, I used lemon everyday for cleansing by adding some drops to my drinking water. It is very refreshing and also cleanses the body. It is also a great way to get instant clarity before going about the day.
Botanical Name:
Citrus limon

Precautions:
Avoid applying to skin that will be exposed to sunlight or UV light within 24 hours.
Uses:
Carolyn L. Mein's Releasing Emotional Patterns with Essential Oils
is a great reference for emotions. She states lemon supports the emotions of:
Being Left Behind
Fear of Detachment
Feeling of Emptiness
Frustration
Life Being Unreliable
Sadness
Stuck
I find Lemon is great for cleansing the aura. Put a drop or two of essential oil in the palm of your hand, activate the oil by rubbing hands together in a circular motion, three times clockwise, then move hands over entire body from head to toe about 15 cm from the body (working in your aura) of yourself or the person you are working with and feel its cleansing energy. You will feel revived and refreshed after this quick "aura cleanse".
Well we have come to the end of this edition of Essential Bliss. I hope you have enjoyed reading it as much as I have enjoyed writing it...
If you like this e-zine, please do a friend and me a big favour and "pay it forward."
If a friend DID forward this to you and if you like what you read, please subscribe by visiting my subscription page.
Thanks!
In the meantime don't forget to visit my contact page if you have any questions, comments or to enquire about my special offer.
Also, if you would like to find out more about therapeutic grade essential oils, please contact me and I would be happy to discuss with you further.
Til next time!
Disclaimer: The entire contents of this newsletter and the website essential-oil-goddess.com are based upon the opinions of Jen Gallagher, unless otherwise noted. This information is not intended to replace a one-on-one relationship with a qualified health care professional and is not intended as medical advice. It is intended as a sharing of knowledge and information from the research and experience of Jen Gallagher, who encourages you to make your own health care decisions based upon your research and in partnership with a qualified health care professional.
© Copyright - Essential Oil Goddess & essential-oil-goddess.com
Jen is an independent distributor 956246.