Hi



If this is your first edition of Essential Bliss - Welcome! If you are a long time subscriber, thanks for your patience during the year - I have had some major issues trying to integrate a new database, so I have decided to send out a quick update in this issue.

If you haven't connected with me on Facebook, please do, as I am posting new recipes, tips and inspiration almost every day :) I look forward to seeing you on Facebook soon.

Jen
Essential Oil Goddess

Here's What You Will Find in This Issue:


Essential Oil Goddess Day Retreat Brisbane - Sunday 4 August 2013
Do you want to make your own natural health remedies and beauty products? Spend a day of relaxation, education and fun learning to make your own essential oil based recipes. Special Guest: Jenni Madison from Coconut Magic teaching the secrets of natural beauty with coconut oil. Includes full resource manual and 3 take home products on the day. Read more>>>


Want More Recipes?
Then head on over to the Essential Oil Goddess Facebook Page and like our page.


Questions and Answers about Essential Oils
Wendy asks "What essential oils are effective for snoring?" Could this be the start of a peaceful night's sleep? Read more>>>

Lorna about essential oils for kids with head lice. If you want to prevent and send head lice packing, try this complete and (really) natural approach. Feedback suggests it's the bomb! Literally! Read more>>>

Anonymous asks "Does emu oil or jojoba oil help with absorption of essential oils?" You will be surprised at the answer... Read more>>>


Do You Want to Partner with Essential Oil Goddess to Create a Dream Business?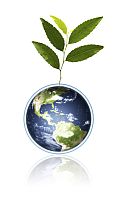 I am ready to mentor two more of the right people to start an amazing Young Living business.

What if you could enjoy:
Greater Time Freedom?
Optimal Health?
A More Significant Life?
I am ready to help two people who:
Have a passion for natural health and are ready for the rewards of building their own successful business.
Looking for a career change and love natural health.
Want to work part time and be there for their family.
You are probably wondering "what's the catch?" Well, yes there is one catch! I am asking you to join my team (you cannot be a member of another YL team - sorry!) and use the best essential oil, essential oil nutrition, natural cleaning and skin care products from the world leaders! You will become the role model and expert that people will go to because they want to know more!
I have partnered with people from all walks of life and are now running their own successful business. So if you would like to discover your potential for creating a dream business, please contact me via my details below and tell me a little about yourself and why you think partnering with me is the change you are looking for.
We can then set up a no cost 15 minute "discovery session" (face-to-face or Skype/phone) to see if you and I are a great fit in business. I look forward to hearing from you.

Connect with Me

If I can help you in any way, please connect with me:
Via the contact page.
Send a message via my personal Facebook page.
Skype: jengallagher.au
Connect with me via the Essential Oil Goddess Facebook Page
I look forward to hearing from you.
Jen
Essential Oil Goddess

Jen is a qualified aromatherapist, teacher and counsellor. She is the author of An Aromatic Life: Natural Lifestyles using Essential Oils. Start your journey to vitality, beauty and abundance today. Jen is also the author of Lose Weight Peacefully, a book to help you find peace with food, feelings and life--and lose weight at the same time.

*Jen uses and recommends Young Living Essential Oils due to the purity, potency and amazing results they provide. Young Living Essential Oils are also distilled in food grade distillers and bottled in food grade bottles. Jen is independent distributor 956246. The information in this eZine reflects personal experiences only. It's not intended and shouldn't be relied upon as a substitute for medical diagnosis, advice or treatment. Use only guaranteed pure, unadulterated, therapeutic-grade essential oils, and follow the directions of the manufacturer.