A Day of Relaxation Just for You...
Essential Oil Goddess Day Retreat
You are invited to join us for a NEW day of relaxation and discovery at the Essential Oil Goddess Day Retreat to replenish and inspire you with new experiences.
It's Time to Love Yourself
Relax

Replenish

Release

Learn

Discover

Experience
~FREE BONUSES WHEN YOU BOOK TODAY~
Here's the Program for the Day: 
Session 1 - Relax - Jen Gallagher: 
Learn how you can naturally support your health and wellbeing with essential oils for stress, relaxation, cold and flu, aches and pains and common aliments.
You will give and receive an amazing technique!
Learn other simple techniques to use essential oils in everyday life for mind, body and soul.
Learn why essential oils are such a powerful tool.
Make your own individualised health or beauty product to take home and enjoy!
Session 2 - Replenish:
Brisbane Special Guest: Jenni Madison - Coconut Magic
Experience the Coconut Magic natural health and beauty lifestyle.
Discover the 10 best ways To use organic virgin coconut oil - including 3 great ways to get your daily therapeutic dose!
Learn How To Make Your Own:
Coconut cleanse, healthy weight loss and detox tonics.
Nourishing hair and body care treatments with coconut oil and essential oil.
Natural toothpaste and natural deodorant with coconut oil and essential oil.
Session 3 - Pamper - Jen Gallagher:
Learn the exciting art of "Perfume Blending" and how to make blends for any purpose from a hormone balancing blend for women to a simple and sexy aftershave for men!
Receive recipes for natural gift making for special events.
Use your intuition during an experience to create your own signature perfume.
Make your own essential oil perfume to take home and enjoy.
About Jen Gallagher: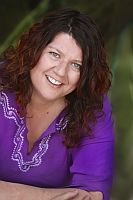 Jen Gallagher is known as the Essential Oil Goddess. An author, professional aromatherapist, teacher and counsellor, Jen has extensive experience with working with groups to give you an amazing experience which may just change your life. She also loves to share her passion of essential oils for a beautiful day of relaxation for YOU.
About Our Special Guest: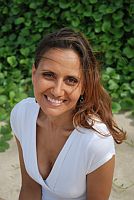 Jenni is an entrepreneur whose journey has taken her from the strategic and corporate business world of branding and creative marketing, to a career in the development health consciousness. The discovery of organic coconut oil in Thailand was a catalyst in giving birth to her mission and her company Coconut Magic. Her message is for us to embrace a holistic approach to healing by using healthy foods, body mind medicine and a return to Nature for our own personal empowerment. Jenni is certified as a raw food nutritionist.
Retreat Details:
| | | | |
| --- | --- | --- | --- |
| City | Venue | Date | Time |
| Brisbane Australia | Banyo Library Meeting Room 1, 284 St Vincents Rd Banyo | Sunday, 4 August, 2013 | 10am-4pm |
Your Investment: Early Bird (before 28 June) $89pp (BYO lunch) OR $105pp including organic lunch and dessert.
After 28 June - $109 per person (BYO lunch) OR $125pp including organic lunch and dessert
Your day includes:
FREE comprehensive resource booklet to take home which includes ALL recipes so you can create your own special blends anytime.
FREE 2 x 20mL reusable glass jar which you will use to make your very own beauty and health blends to suit your needs and take home to enjoy.
FREE individualised essential oil perfume that YOU will create and take home.
YOU will CREATE a total of 3 products to take home and enjoy.
FREE samples of essential oils, tastings and relaxation tutorials all day.
INCLUDES all day herbal teas. Please bring your own lunch OR for $16 more enjoy an organic, vegan, gluten free, salad box and dessert from Satori Organics (delivered direct to us on the day). 
ALL FOR ONLY: Early Bird $89 BYO lunch (after 28 June $109pp)
OR
Early Bird with Organic Lunch and Dessert $105 (after 28 June $125pp)
Hurry, Book Now - Limited Places
Conditions: Your reservation for the Essential Oil Goddess Day Retreat is confirmed upon receipt of payment. Confirmation/reminder emails are sent during the week before the event. You will receive all resources on the day of the event. We regret that we are unable to give refunds or credits should you need to cancel for any reason. You are welcome to transfer your registration and nominate another lucky person who would love a day of relaxation to attend in your place.
Want an Essential Oil Goddess Day Retreat in Your Area?
I would love to offer an Essential Oil Goddess Day Retreat  day of relaxation in your area. Please contact me and register your interest. If you have any further questions or comments, also feel free to contact me anytime.
Return from A Day of Relaxation to Essential Oil Goddess Home Page