Hi



Is there such thing as Inner Peace? Read my feature article below!

Welcome to the April edition of essential-oil-goddess.com e-zine which aims to provide you with fun and interesting information about using essential oils in everyday life.

Essential Bliss is dedicated to assisting you with your essential oil and aromatherapy questions.

I love essential oils and thought I had experienced profound changes since using therapeutic grade essential oils.

But all that changed when I recently attended professional training to give (and receive) an Egyptian Emotional Clearing Technique. Read my feature article to learn more.

For the first time ever the "Bliss" oil of the month is a blend - Joy essential oil has become a very special oil to me and I want to share it with you. Read on for more information.

This month's exclusive offer for Essential Bliss readers is an Egyptian Emotional Clearing Technique special read on for more details!

I hope you enjoy this issue of Essential Bliss, I welcome your feedback! Please contact me if you have any questions or comments. Your feedback will inspire the content for future issues. If there is anything specific you would like me to answer or cover in future e-zines please let me know.

Wishing you a month of joyful bliss!

Jen

Essential Oil Goddess

PLEASE NOTE: For an easy-to-view version of this newsletter, or past issues, please visit the essential-oil-goddess.com Backissues Page.
---
In This Issue:
What's New at the Website
Events This Month
This Month's Exclusive Offer
FEATURE ARTICLE: Is Inner Peace Possible?
Cool Stuff
Therapeutic Grade "Bliss" Oil Blend of the Month - Joy
---
What's New At the Website
Each month I provide you with a list of new pages at
www.essential-oil-goddess.com

Check out these new pages:
Celebrate with Neroli Essential Oil If you are planning a wedding, baby naming, commitment, renewal of vows, or other celebration, imagine the aromas and the emotions when pure essential oils are part of the ceremony.
Egyptian Emotional Clearing Technique (This page has been updated). Egyptian Emotional Clearing Technique is a beautiful and intuitive way to reconnect with the inner-self and gently release issues that are causing challenges.
---
Upcoming Events
Introduction to Aromatherapy - Community Education Classes
In 2009 I will be conducting Introduction to Aromatherapy classes at Stafford Heights Community Education - Stafford Heights State School. The next classes are 23 May and 9 June.
You will learn how to make your own individualised essential oil perfume and take home two starter oils. For more information or bookings click here.
---
SpOIL Me Aromatic Extravaganza!
Sunshine Coast: Sunday 5th April (Maroochydore)

Other states to be announced shortly (Australia only)...

9.00am to 5.00pm

Cost: $65 (includes healthy lunch)
What is a "SpOIL Me!!!" day?
A blissful way to learn more about essential oils, and discover new ways to help yourself and others.
A Welcome Retreat for your Mind, Body and Spirit.
Respected therapists, researchers and health professionals share their knowledge and tips about essential oils.
Indulge your senses – presenters will involve you in oily experiences - touch and feel and smell!
One totally aromatic pamper session – let your body, mind and spirit be relaxed and rejuvenated with a purely hands-on experience
Special offers on essential oils, just for this day!!!
Receive a $30 discount off an Essential Oils Desk Reference AND receive a free "Tranquil" essential oil Roll-On!!! (RRP $42.11) Contact me for more information about the special offer
Maroochydore Program
Topic 1 "Using YL oils to minister to Tsunami victims in Indonesia" By Dr. Carolyn DeMarco, M.D.
Topic 2 "Women's (and Men's!) Health with Essential Oils" By Dr. Carolyn DeMarco, M.D. (Canada)
Topic 3 "Experiences of an Aromatic Midwife!" by Susan De Marco
Topic 4 Pamper Session: "Yoga, Meditation and Relaxation with essential oils" by Soraya Saraswati
For all enquiries and bookings please call Jen on 0401 089 233 or contact me.
---
Essential Oils for the Spirit
Presented by Jen Gallagher
Date: Wednesday 15 July 2009
Place:Womenspace, 12-14 Homebush Rd Kedron, Brisbane.
Time: 7pm-9pm

Are you seeking to heighten and trust your intuition? Are you looking for clarity and insight around issues? Using the energetic properties of essential oils you will learn how to raise your vibration for spiritual work.
During the workshop you will be able to smell, touch and taste these high quality essential oils to inspire spiritual growth. You will learn about the ten most important essential oils for taking you on a personal journey of discovery and awareness.
Jen Gallagher has been interested in aromatherapy for over 25 years. She is a qualified teacher, aromatherapist, counsellor, Egyptian Emotional Clearing Technique and Raindrop Technique professional practitioner.
---
Relax...Release...Replenish
As a qualified counsellor and aromatherapist, I am here to help with issues that are preventing you from moving forward in your life.

If you feel ready to work with these issues many people report feeling "emotionally lighter" after a session.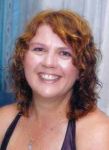 If you...
want to get to core issues quickly and gently
need someone who will understand what you need, whether it is mind, body or soul, and use this as the basis for the session
are looking for a gentle process using a range of therapies
want to take home some strategies you can use to move forward in your life
have physical symptoms and are not sure if there are underlying emotional issues
...then working me, a qualified counsellor and aromatherapist may be just what you need.
---
This Month's Exclusive Offer...
Exclusive to Essential Bliss readers, I am offering a Egyptian Emotional Clearing Technique session for $60 (that's half price).



For more information about this service or other services I offer click here.

This offer is for Essential Bliss readers only.

Offer expires: 30 April 2009

To book: Please call Jen on 0401 089 233 or please use this contact page.

Pssst, you must mention the password "Peace" to receive this offer.
---
Gift Vouchers are Ideal for any Occassion
Gift Vouchers are available by clicking here to give a blissful and unique present for yourself or loved one for any occassion.
---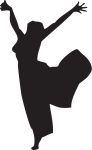 Feature Article...
Is Inner Peace Possible?
I recently discovered the answer to this question is Yes!

Inner peace doesn't mean that you have to walk around with your hands in prayer pose for the rest of your life. It does mean a knowing that everything is ok and feeling harmony at your inner core.

It doesn't mean that you will never be angry or shout nor does it mean being passive and letting things go that matter. It is about mind, body and spirit connection that feels like you trust and know yourself, no matter what else is going on in your life.

An Egyptian Emotional Clearing Technique allowed me to make that connection. The deeply relaxing effects carried me into a blissful state of "presence."

At the same time the therapuetic grade essential oils help to stimulate memories and emotions and carried me to where I needed to go in order to reach a state of clarity and understanding.

Regression expert, Dr Roger Woolger says we need to "finish our unfinished business." Without this we may never find inner peace. Because of their aroma, therapeutic grade essential oils exert a powerful balancing effect on the emotions.

I believe that inner peace can be achieved everyday by using essential oils. I know I have been taken to an amazing new understanding. I have connected with my inner soul and I invite you to connect with this amazing experience.
---
Special Essential Bliss readers Meditation - mini emotional clearing at home:
3 drops of Valor to the bottom of each foot.
2 drops of Harmony to sacral, solar plexus, heart, throat and third eye chakras.
1 drop of 3 Wise Men to the crown chakra.
You may substitute with other spiritual oils such as:
lavender
roman chamomile
cypress
rose
If applying to skin: Remember skin test first and only use therapeutic grade essential oils directly on the skin. DO NOT try this with any other oil.
Please check with health care professional and/or consult the Essential Oils Desk Reference for safety information.
PLEASE NOTE: These pure therapeutic grade essential oil blends are from Young Living. You can order from my store or contact me for more information.
---
Cool Stuff...
Do you have a health issue or something going on in your life and want to see what oils other people are using?
There is a fantastic website called Oil Testamonials.
I highly recommend this website! You can search testimonials and you can even have a look at the testimonials I have added or join (free registration) and add your own testamonials.
---
Are you wondering how I built my website and send my e-zine? I did it all myself with no prior technical skills! The secret is Site Build It!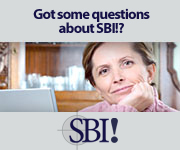 ---
Bliss Therapeutic Grade Essential Oil Blend Of the Month...JOY
Introduction:
For the emotional body, there is nothing more sacred than Joy essential oil blend. It is an amazing blend of ancient and modern oils.
I use Joy on my heart chakra. The blend includes rose oil, the oil with the highest known frequency. When I put it on I feel my vibration has been heightened.
The Essential Oils Desk Reference
states that Joy "produces a magnetic energy to bring joy to the heart, mind and soul. It inspires romance and helps overcome deep seated grief and depression."
Ingredients:
Rose, Bergamot, Mandarin, Ylang Ylang, Lemon, Geranium, Jasmine, Palmarosa, Roman Chamomile, Rosewood.
Precautions:
As Joy contains citrus oil, it is phototoxic. This means that its chemical constituents make the skin more sensitive to sunlight. Either avoid sunlight after use or put it somewhere on the body that will not be exposed to sunlight.
Do not use on children younger than 18 months of age.
Uses:
According to Carolyn L. Mein, ( Releasing Emotional Patterns with Essential Oils
) Joy essential oil blend can be used for the following emotions:
Anxiety
Disappointment
Grief
Incongruency
Judgment
I like to annoint linen and place some drops in drawers (not directly on clothes) to help create a healing space and fill an area with positive energy.
Joy can be diffused in a room where the energy is low. Also, if you have someone in the house who is always negative, add a drop or two to their underwear drawer and see if you notice any changes!!
Well we have come to the end of this edition of Essential Bliss. I hope you have enjoyed reading it as much as I have enjoyed writing it...
If you like this e-zine, please do a friend and me a big favour and "pay it forward."
If a friend DID forward this to you and if you like what you read, please subscribe by visiting my subscription page.
Thanks!
In the meantime don't forget to visit my contact page if you have any questions or comments or to book for my special find your bliss offer.
Also, if you would like to find out more about therapeutic grade essential oils, please contact me and I would be happy to discuss with you further.
Til next time!
Disclaimer: The entire contents of this newsletter and the website essential-oil-goddess.com are based upon the opinions of Jen Gallagher, unless otherwise noted. This information is not intended to replace a one-on-one relationship with a qualified health care professional and is not intended as medical advice. It is intended as a sharing of knowledge and information from the research and experience of Jen Gallagher, who encourages you to make your own health care decisions based upon your research and in partnership with a qualified health care professional.
© Copyright - Essential Oil Goddess & essential-oil-goddess.com 2009
Jen is an independent distributor 956246.