Hi



Organic and Vegan - What Does It Really Mean? - Scroll Down to the Feature Article.

Welcome to the March edition of essential-oil-goddess.com e-zine which aims to provide you with fun and interesting information about using essential oils in everyday life.

This month, I am having an indepth look at what organic and vegan means. If you bought something with this type of labeling, you would think that it came from an all natural source, right? Wrong! Read on for more details.

Essential Bliss is dedicated to assisting you with your essential oil and aromatherapy questions.

The "Bliss" oil of the month Geranium. I seem to be using it more often in sessions that I give. It smells so fantastic! Read on for more information.

This month's exclusive offer for Essential Bliss readers is 10% off a Raindrop Technique session - read on for more details!

I hope you enjoy this issue of Essential Bliss, I welcome your feedback! Please contact me if you have any questions or comments. Your feedback will inspire the content for future issues. If there is anything specific you would like me to answer or cover in future e-zines please let me know.

Wishing you a blissful March!

Jen

Essential Oil Goddess

PLEASE NOTE: For an easy-to-view version of this newsletter, or past issues, please visit the essential-oil-goddess.com Backissues Page.
---
In This Issue:
My Book Available Now
What's New at the Website
Events This Month
This Month's Exclusive Offer
FEATURE ARTICLE: Organic and Vegan - What Does it Really Mean?
Cool Stuff
Geranium - Therapeutic Grade "Bliss" Oil of the Month
---
My Book - Available Now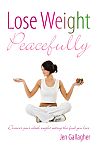 My book Lose Weight Peacefully is available now.
---
Recently I received this testimonial:
"My husband was at war with his weight for over 20 years and I didn't help when we go married--he gained 10 kg per year we since we got married in 2002. After reading Jen's book he stopped fighting the war against food, he started losing weight. Within one year he has lost over 20cm around his waist and nearly 20kgs.
As for me, after reading Jen's book, I found my inner self. Now when I say I deserve it--I honour myself with great food that is worthy of me, not sweets.
Having a family that is at peace with food means life has just got better and better for all of us." From Debra Spence.
---
If you have ever wanted to honour your body, eat the food you love, and lose weight at the same time, then this book is for you.
Essential Oil Support is also included as an important part of this weight loss journey. Get your copy now to find out how.
You can order the book online at www.loseweightpeacefully.com and it will be delivered direct to your door, anywhere in the world.
---
What's New At the Website
Each month I provide you with a list of new pages at
www.essential-oil-goddess.com

Check out these new pages:
Question and Answer about ADHD and Which Oils May Help A visitor posted a question on my site about her son's ADHD. I answer your essential oil questions posted here.
Make Your Own Essential Oils Perfume Playshop Make Your Own Essential Oils Perfume Playshop. Learn the art of perfume blending and use your intuition to make the perfect blend.
---
Upcoming Events
Make Your Own Essential Oils Perfume Playshop
Saturday 27 March 2010, 9.30am-12.30pm,
The Reading Room, Brisbane City

Make your own essential oils perfume intuitively by learning how to integrate psychic development, aromatherapy and perfume blending into an amazing natural scents, perfect for what you need right now.

Join us for an introductory 3 hour fun and practical playshop.

Click here for more information and bookings.
---
Body and Soul Festival, Launceston, Tasmania
6-8 March 2010
Come and say hi - I would love to see you! I will have plenty of essential oils to sample, you will be able have a mini healing session and I will have my book for sale. I will also be doing daily workshops demonstrating the Egyptian Emotional Clearing Technique and discussing my book "Lose Weight Peacefully". See you there!
---
Marc Schreuder Tour - Australia
April 2010

Marc Schreuder, Young Living's director of product formulation, will be in Australia in April. Marc has been with Young Living for 13 years and has travelled by Gary's side around the globe in search of new and wonderful essential oils. Marc has also worked closely with Gary Young and Ronald Lawrence, MD, PhD, to help pen the book Discovery of the Ultimate Superfood, which examines the health benefits of the Ningxia wolfberry in fine detail.
Marc will be running five evening sessions across the country from 12-19 April. Meetings will run from 6:30pm to 9:00pm.
Cost: No cost for guests. ($20 for Young Living members for registrations received on or before 26th March)
The meeting schedule is as follows:
SYDNEY Monday 12th April Rydges Parramatta, 116-118 James Ruse Drive, Rose Hill 2142
TASMANIA Tuesday 13th April Launceston Tram Shed Function Centre, 4 Invermay Road, Inveresk, Launceston 7248
MELBOURNE Wednesday 14th April Rydges on Swanston Hotel Melbourne, 701 Swanston Street, Carlton 3053
ADELAIDE Thursday 15th April The Bay Function Centre, Gliderol Stadium, Brighton Road, Glenelg 5045
BRISBANE Monday 19th April Brisbane Technology Park, 1 Clunies Ross Court, Eight Mile Plains 4113
For enquiries and bookings please call Jen on 0401 089 233 or contact me.
---
Raindrop Technique and Egyptian Emotional Clearing Technique Courses
Courses in Australia, United States and expanding!

Please contact me ASAP if you are interested the following courses.
NB. Level 1 Raindrop Technique and Egyptian Emotional Clearing Technique - no prerequisites required.

Brisbane (AUS) courses:
Egyptian Emotional Clearing Technique 22-25 April 2010

Rockhampton (AUS) course:
Level 1 Raindrop Technique 12-14 March 2010

Adelaide (AUS) course:
Level 1 Raindrop Technique 16-18 July 2010

Melbourne (AUS) course:
Level 1 Raindrop Technique 23-25 July 2010

Perth (AUS) course:
Egyptian Emotional Clearing Technique 27-30 August 2010
Level 1 Raindrop Technique 11-14 November 2010

For all enquiries and bookings please call Jen on +61 (0)401 089 233 or contact me.
---
Introduction to Aromatherapy - Community Education Classes (Brisbane, Australia)
This course will be held at Stafford Heights State School.
Next course: 4 May 2010
You will learn how to make your own individualised essential oil perfume and take home two starter oils. For more information click here.
---
Start Your Own Natural Health Business Class
(Brisbane, Australia)
This course will be held at Stafford Heights State School.
Next course: 23 March 2010 or 15 June 2010.
Do you have a passion for natural health or contemporary therapies and want to start your own business? Not sure where or how to start? You will learn the answers to these questions and much more. For more information click here.
---
Relax...Release...Replenish
As a qualified counsellor, aromatherapist and teacher, I am here to help with issues that are preventing you from moving forward in your life.

If you feel ready to work with these issues many people report feeling "emotionally lighter" after a session.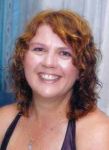 If you...
want to get to core issues quickly and gently
need someone who will understand what you need, whether it is mind, body or soul, and use this as the basis for the session
are looking for a gentle process using a range of therapies
want to take home some strategies you can use to move forward in your life
have physical symptoms and are not sure if there are underlying emotional issues
...then working me, a qualified counsellor and aromatherapist may be just what you need.
---
This Month's Exclusive Offer...
Exclusive to Essential Bliss readers, I am offering 10% off one Raindrop Technique session whether you have had a Raindrop Technique before or not. Limited appointments available, so if you are interested please book ASAP.

For more information about the services I offer click here.

This offer is for Essential Bliss readers only.

Offer expires: 31 March 2010

To Book: Please call Jen on +61 (0)401 089 233 or please use this contact page.

Pssst, you must mention the password "Raindrop" to receive this offer.
---
Gift Vouchers are Ideal for any Occassion
Gift Vouchers are available by clicking here to give a blissful and unique present for yourself or loved one for any occassion.
---
Feature Article...
Organic and Vegan - What does it Really Mean?
When I say the words "organic and vegan" what do you think about? Personally, I think it is something that I can eat, is grown from a plant and does not contain pesticides, herbicides or other chemicals added into the mix.

The truth is far from my belief!

Did you know a skin care product can claim to be vegan because it is made in a lab with a bunch of chemicals (of course it's vegan, chemicals are made in labs, they don't come from animals!!). Here are just a few examples of chemical compounds that are found in skin care products...and they can claim to be vegan...METHYPARABEN, PEG-100 STEARATE, (with contamination concerns of ETHYLENE OXIDE, 1,4-DIOXANE, ETHYLENE OXIDE, 1,4-DIOXANE)and DIAZOLIDINYL UREA (with contamination concerns of FORMALDEHYDE). Formaldehyde, yes you read correctly, that is vegan!!
---
To Do Right Now: Get your skin care products out and check them! If you care about you skin, what may make you look young now, may add to the aging process in the future. Cells need pure, natural ingredients, made by nature that they can assimilate, not a toxic build up to suffocate them.
---
Now let's have a look at organic. The word "organic" can be used because the compounds are based on carbon (eg hydrocarbons such as alkane alcohol!!) which can easily be produced in a lab. So organic does not mean natural, grown from nature or pure.
In fact, essential oils themselves can be called "organic" and still contain linalool and limonene (both are possible human immune system toxicants, and are classified as irritants)which are extracted compounds, either natural or synthetic. This means you need to be absolutely sure your essential oil to be completely unadulterated.
Have a good look at your essential oil bottle. Does it have cautions such as "Not to be taken internally" or "Multipurpose liquid," these could possibly indicate that there is more in the bottle than pure essential oil. If it has these precautions then question why can't you eat something that has been grown in nature?
One thing I can guarantee - The essential oils I use are from nature, with no additives from seed to bottle! I wouldn't expect anything less as I only use the best! (Sounds good when it rhymes ;)
You may want to download this Shoppers Guide to Safe Cosmetics produced by the Environmental Working Group. Because cosmetic companies have no required safety testing, they can use almost any chemical they want, regardless of risks. Read labels before you buy.
---
EXCLUSIVE: Vegan and Organic? - Yes of course it's essential oils!
Only for Essential Bliss readers.
Beauty for the Skin (use a drop or two as a beauty serum)
Frankincense
Myrrh
Rosewood

Eat it! (I like to add a drop to water)

Peppermint
Lemon
Tangerine



R & R (put on soles of feet for rest and relaxation!)

Lavender
Orange
Cedarwood
If applying to skin: Remember skin test first and only use therapeutic grade essential oils directly on the skin. DO NOT try this with any other oil.
Please check with health care professional and/or consult the Essential Oils Desk Reference for safety information.
PLEASE NOTE: I only use pure therapeutic grade essential oil from Young Living and the recipes above are based on Young Living Essential Oils. You can order from my store or contact me for more information.
---
Cool Stuff...
---
Do you have a health issue or something going on in your life and want to see what oils other people are using?
There is a fantastic website called Oil Testamonials.
I highly recommend this website! You can search testimonials and you can even have a look at the testimonials I have added or join (free registration) and add your own testamonials.
---
Are you wondering how I built my website and sent my e-zine? I did it all myself with no prior technical skills! The secret is Site Build It!
If you have a business, hobby or passion, I highly recommend SBI! You will get traffic and you can turn anything into a profitable website.
The best news is you can now choose a monthly payment option. If you like my site, you will LOVE building your own :)

---
Geranium: Bliss Therapeutic Grade Essential Oil Of the Month
Introduction:

I call geranium essential oil a purely feminine oil. I just love its purely, deep floral scent, which is uplifting and known to regulate hormones. I always have it on hand for any period pain or blues that come with menstruation.
The Essential Oils Desk Reference
states that geranium helps "release negative memories and eases nervous tension. It balances the emotions, lifts the spirit, and fosters peace, well-being and hope." No wonder I love to use it when I am feeling a little down!
I find that it is beautiful on my skin as well, and I place one drop of geranium on my face and massage it in as it has also been used for regenerating and healing skin for centuries.
Botanical Name:
Pelargonium graveolens

Precautions:
None known. Generally regarded as safe.
Uses:
Carolyn L. Mein's Releasing Emotional Patterns with Essential Oils
is a great reference for emotions. Geranium is well known for its support for:
Stress
Weariness
Depression
Geranium makes a wonderful skin serum for wrinkles mixed with patchouli, lavender and rosewood essential oils. You will feel like you are in heaven with this blend!
If you want to find out more about using the absolutely beautiful and natural way to provide ultimate skin care and pamper yourself at the same time, the details of the recipe for this skin serum and lots of others can be found in the fantastic book Saving Face
"The Scents-Able Way to Wrinkle-Free Skin" How cool is that!
Well we have come to the end of this edition of Essential Bliss. I hope you have enjoyed reading it as much as I have enjoyed writing it...
If you like this e-zine, please do a friend and me a big favour and "pay it forward."
If a friend DID forward this to you and if you like what you read, please subscribe by visiting my subscription page.
Thanks!
In the meantime don't forget to visit my contact page if you have any questions, comments or to enquire about my special offer.
Also, if you would like to find out more about therapeutic grade essential oils, please contact me and I would be happy to discuss with you further.
Til next time!
Disclaimer: The entire contents of this newsletter and the website essential-oil-goddess.com are based upon the opinions of Jen Gallagher, unless otherwise noted. This information is not intended to replace a one-on-one relationship with a qualified health care professional and is not intended as medical advice. It is intended as a sharing of knowledge and information from the research and experience of Jen Gallagher, who encourages you to make your own health care decisions based upon your research and in partnership with a qualified health care professional.
© Copyright - Essential Oil Goddess & essential-oil-goddess.com 2009
Jen is an independent distributor 956246.