Make Your Own Essential Oils 
Perfume Playshop
Make your own essential oils perfume intuitively by learning how to integrate psychic development, aromatherapy and perfume blending into an amazing natural scents, perfect for what you need right now.
Join us for an introductory 3 hour fun and practical playshop.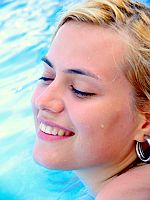 What you can expect to learn is:
The exciting art of "perfume blending."
How to create your own intuitive essential oil perfume blend.
Why essential oils are such a powerful tool for body, mind and soul.
How to make blends suitable for any purpose from a hormone balancing blend for women right through to a simple and sexy aftershave for men.
Let your nose tell you the difference between high quality essential oils, and other commercial brands, and then use the criteria to assess your own oils.
The therapeutic benefits of essential oils by creating and wearing your own special essential oil perfumes.
Where do you start? You will get a comprehensive hands-on demonstration of how to blend and use the oils everyday!
Jen Gallagher is a qualified professional aromatherapist, teacher and counsellor. Read More About Jen.
Make Your Own Essential Oils Perfume Playshop Details
Date: Saturday 27 March 2010
Time: 9.30am to 12.30pm
Venue: The Reading Room, Shop 1, Balcony level, Brisbane Arcade, 160 Queen St, Brisbane.
(Enter Queen St Mall end of the Balcony level. Use the lift at the Adelaide St end, or the stairs behind Colorado (off Queen St Mall), to the first floor, then venture down the corridor behind Kosta Jewellers).
Cost: $90 per person. Includes: All materials and resources (including essential oils) and a delicious morning tea. Book Online Now.
Enquires: The Reading Room Ph 3003 0878 or Jen 0401 089 233 or use the contact form below.
Book Now with PayPal
$90 per person
(Please include first and last name of each participant) Please note: There is a non refundable amount of 20%
for cancellations within 48 hours of the playshop.

Return from Make Your Own Essential Oils to Essential Oil Goddess Home Page