Hi



Welcome to the February edition of essential-oil-goddess.com e-zine which aims to provide you with fun and interesting information about using essential oils in everyday life.

Essential Bliss is dedicated to assisting you with your essential oil and aromatherapy questions.

February is the month of love! It's not only about having a partner and romance. Make this February a time to love yourself! Spending time with a loved one is great, but being one with ourselves is even more important.

The old saying goes "you must learn to love yourself first, then you are able to love others."

Of course, this month's article focuses on love...of self and others.

And how could you have a Valentine's Day without Rose essential oil - "Bliss" oil of the month.

This month's exclusive offer for Essential Bliss readers is a special to pamper yourself, read on for more details!

I have created a new section - Events This Month. February is shaping up to be a very busy month. I hope that you may be able to take time out of your schedule to attend these exciting events.

The new logo for Essential Oil Goddess - inspired by Yemanya, Brazilian goddess of the ocean, is now part of my website. If you missed last month's e-zine, Yemanya inspires change. She is a very powerful and nuturing mother goddess due to her connection to the sea, as the sea is the root of Earth life. I am honoured to share this connection with you.

I hope you enjoy this issue of Essential Bliss, I welcome your feedback! Please contact me if you have any questions or comments. Your feedback will inspire the content for future issues. If there is anything specific you would like me to answer or cover in future e-zines please let me know.

Wishing you a month full of love and bliss!

Jen

Essential Oil Goddess

PLEASE NOTE: For an easy-to-view version of this newsletter, or past issues, please visit the essential-oil-goddess.com Backissues Page.
---
In This Issue:
What's New at the Website
Events This Month
This Month's Exclusive Offer
FEATURE ARTICLE: Essential Oils and Love - A Match Made in Heaven
Cool Stuff
Therapeutic Grade "Bliss" Oil of the Month - Rose
---
What's New At the Website
Each month I provide you with a list of new pages at
www.essential-oil-goddess.com
Check out these new pages:
Jasmine Essential Oil for Happiness and Self-Confidence Jasmine is a special oil. It is well known for its use with depression. It is also one of the most used in child birth.
Rose Essential Oil for Lovers and Dreamers Fantastic recipes with rose essential oil, including a simple bath salts recipe. Pamper yourself!
My Aromatherapy Store I have put together a one stop shop to buy therapeutic grade essential oils, books, accessories and beautiful aromatherapy jewelry.
Essential Oils for Wrinkles If you want my secret essential oil recipes for wrinkles, you will find them here.
Bath Salts Recipes for Ultimate Bliss! Simple recipes to use with essential oils. They make beautiful presents too!
---
Events This Month
Introduction to Aromatherapy - Community Education Classes
In 2009 I will be conducting Introduction to Aromatherapy classes at Stafford Heights Community Education - Stafford Heights State School. There are currently two classes on the 7 February and 31 March 2009.
You will learn how to make your own individualised essential oil perfume and take home two starter oils. For more information or bookings click here.
Womenspace Open House
Womenspace Open House will hold its Open House on 22 February 2009. I will have a stall for the day, so drop by and say hi, or have an energy balance with me while you are there.
For more details see below:
WHERE:- Womenspace 12-14 Homebush Road, Kedron.
WHEN:- 1-4.30pm Sunday 22nd February
Product Information Evenings - Australia
Please join us as we continue to explore and expand our unique range of essential oils.
In 2009-It's all about oils...
WHY DO ESSENTIAL OILS WORK
WHAT ARE THE PHYSICAL and EMOTIONAL APPLICATIONS
AT THE MEETING YOU WILL:
Have light refreshments from 6pm—Product display opens
Experience, smell and apply pure essential oils (including the new ones)
Sample NingXia Red-the powerful antioxidant drink
Purchase products-get great deals that are only available at the meeting.
ALSO be eligible for a SPECIAL OFFER available ONLY for those who pre register and attend any meeting.
MEETING SCHEDULE:
Adelaide: 10 February - Comfort Inn Marina Haven, Adelphi Terrace, Nth Glenelg
Melbourne: 12 February – Quest Hotel, 185 Lennox Street, Richmond
Melbourne: 13 February – Brooklands of Mornington, 99 Tanti Ave, Mornington
Newcastle: 16 February – Cardiff Panthers, Munibung Road, Cardiff.
Sydney: 17 February – Checkers Resort, 331 Mona Vale Road, Terry Hills.
Sydney: 18 February – Rydges Hotel, 116 James Ruse Drive, Rose Hill.
Sydney: 19 February – Rydges Hotel, 9 Missenden Road, Camperdown.
Brisbane: 24 February – Virgina Palms Hotel, Zillmere Road, Boondall. (6.30pm Start)
Brisbane: 25 February – Fitzy's Loganholme, Bryants Road, Loganholme
Sunshine Coast: 26 February – 11A Millwell Road East, Maroochydore (6.30pm Start)
Toowoomba: 2 March – Quality Hotel Platinum International, 326 James Street, Toowoomba
Please contact me if you wish to register for a meeting. I will be attending the Brisbane (Boondall) meeting on 24 February. See you there!
PS. If you are outside Australia, please contact me if you wish to attend a meeting in your country and I will send you the details.
---
Relax...Release...Replenish
As a qualified counsellor and aromatherapist, I am here to help with issues that are preventing you from moving forward in 2009.

If you feel ready to work with these issues many people report feeling "emotionally lighter" after a session.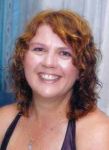 If you...
want to get to core issues quickly and gently
need someone who will understand what you need, whether it is mind, body or soul, and use this as the basis for the session
are looking for a gentle process using a range of therapies
want to take home some strategies you can use to move forward in your life
have physical symptoms and are not sure if there are underlying emotional issues
...then working me, a qualified counsellor and aromatherapist may be just what you need.
---
This Month's Exclusive Offer...
Exclusive to Essential Bliss readers, I am offering 25 percent off your first Aromatherapy massage.

♥Do something special for yourself this February.♥

For more information about this service or other services I offer click here.

This offer is for Essential Bliss readers only.

Offer expires: 28 February 2009

To book: Please call Jen on 0401 089 233 or please use this contact page.

Pssst, you must mention the password "Love" to receive this offer.
---
Gift Vouchers are Ideal for any Occassion
Gift Vouchers are available by clicking here to give a blissful and unique Valentine's present for yourself or loved one or any other occassion.
---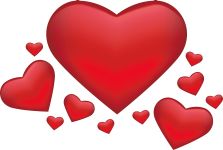 Feature Article...
Love and Essential Oils - A Match Made in Heaven!
Love is...

1. a profoundly tender, passionate affection for another person.

2. a feeling of warm personal attachment or deep affection, as for a parent, child, or friend.

Well these are two of the twenty-eight definitions according to dictionary.com Amazing, isn't it? There is so many versions of love and we want to put it all into one day.

Experiencing love goes hand in hand with essential oils. Essential oils heighten the senses. Making aromatic connections to love, whether self-love or others is the key to creating that special feeling.

Essential Oils for Self-Love

Rose

Jasmine

Ylang Ylang

Read below for more details about the "Bliss" Oil of the Month...Rose.

Use the above oils in the following ways to promote feelings of wellbeing, self-love and self-worth:

Use one drop of each oil and wear as essential oil perfume
Add a drop of each oil to a bath (mix in milk first to disperse the oil.)
Drop your chosen oil onto each chakra and repeat "I love and accept myself."
After a shower, add oils to V-6 vegetable oil* or other carrier oil and massage over the body.

Essential Oils for Romance

Patchouli

Ylang Ylang

Orange

Sandalwood

Clary Sage

Sensual Massage for Valentine's Day (or any day!)... Sensual massage is a wonderful way to connect with your partner. Set the scene with candles, soft music, fresh flowers, diffuser with any of the oils above, and any other symbols of love. Consider the following blend:

5 drops orange essential oil
3 drops ylang ylang essential oil
2 drops patchouli essential oil
20mL V-6 vegetable oil* or other carrier oil

Sensual massage requires gentle touch so use nuturing, gentle strokes. As the giver, take the opportunity to express selfless, unconditional love to your partner, and do your best to clear your mind of all thoughts. Keep your breathing slow and in synchronisation with your partner's. Keep contact with the body and have your blend and extra oil within reach so you do not break the flow of the massage.

Enjoy!

* V-6 Enhanced Vegetable oil complex contains organic coconut and olive oil, sesame seed oil, sweet almond oil, wheatgerm oil and sunflower seed oil. For more information about purchasing V-6 vegetable oil, please contact me.
---
Special Essential Bliss readers Dream Lover Essential Oil Perfume:
Just before bed, drop the following oils into the palm of your non-dominant hand:
2 drops ylang ylang
1 drop sandalwood
1 drop clary sage
Apply the essential oil bend by dipping fingers into the palm of your hand then applying behind the ears, and then massage on the heart chakra, while saying "Tonight I call my dream lover into my dreams." The next morning use the same blend to recall your dreams easily.
Remember skin test first and only use therapeutic grade essential oils directly on the skin. DO NOT try this with any other oil.
---
Cool Stuff...
If you loved this recipe you may love The Dream Meanings Kit.
---
Are you wondering how I built my website and send my e-zine? I did it all myself with no prior technical skills! The secret is Site Build It! I want to share with you the "I LOVE SBI! Special $100 Valentine Gift."

---
Bliss Therapeutic Grade Essential Oil Of the Month...Rose
History:
Rose has been used for the skin for thousands of years. Long a symbol of love and purity - the petals were scattered at weddings to ensure a happy marriage.
Rose was probably an aid to meditation and prayer - the story goes that St Dominic (1170-1221) ws visited by the Virgin Mary in a mystical vision and received the first rosary - each bead was scented with roses.
Rosa gallica, known as the "Apothecary's Rose" was used in healing balms for lung diseases and asthma in the middle ages.
Throughout much of ancient history, rose oil was produced by enfleurage, a process of pressing the petals along with vegetable oil to extract the essence.
Today, almost all rose oils are sovent extracted. About 4000kg of rose flowers produce 1 litre of rose essential oil. That equates to about 30 roses to make one drop of oil.
Therefore, beware cheap rose oil, you may be buying the cheaper palmarosa oil which is commonly used to adulterate and cut rose oil.
Main Constituents:
Rose essential oil is one of the most complex oils known. It contains over 300 chemical compounds, of which the greater part is still unidentified.
A typical chemical composition contains Geranic Acid, Citronellol, Geraniol, Farnesol, Nerol, Eugenol and Myrcene.
Precautions:
Best avoided in pregnancy.
Uses:
Soothes the emotions - place a drop on the wrists which may help ease anxiety.
Placing a drop on the heart may help with hypertension.
Softens the skin. Apply a drop or two directly to the skin.
Helps relieve stress by releasing the "happy" hormone dopomine - use in a diffuser or bath.
A very feminine oil - use to give positive feelings about yourself and get in touch with your own femininity.
Well we have come to the end of this edition of Essential Bliss. I hope you have enjoyed reading it as much as I have enjoyed writing it...
If you like this e-zine, please do a friend and me a big favour and "pay it forward."
If a friend DID forward this to you and if you like what you read, please subscribe by visiting my subscription page.
Thanks!
In the meantime don't forget to visit my contact page if you have any questions or comments or to book for my special 25 percent off offer.
Also, if you would like to find out more about therapeutic grade essential oils, please contact me and I would be happy to discuss with you further.
Til next time!
Disclaimer: The entire contents of this newsletter and the website essential-oil-goddess.com are based upon the opinions of Jen Gallagher, unless otherwise noted. This information is not intended to replace a one-on-one relationship with a qualified health care professional and is not intended as medical advice. It is intended as a sharing of knowledge and information from the research and experience of Jen Gallagher, who encourages you to make your own health care decisions based upon your research and in partnership with a qualified health care professional.
Jen is an independent distributor 956246.