Hi



Essential Oils are the Natural Gift - Scroll Down for the Feature Article.

Welcome to the December edition of essential-oil-goddess.com e-zine which aims to provide you with fun and interesting information about using essential oils in everyday life.

Essential Bliss is dedicated to assisting you with your essential oil and aromatherapy questions.

The "Bliss" oil blend of the month Christmas Spirit of course! Read on for more information.

This month's exclusive offer for Essential Bliss readers is a gift voucher discount - read on for more details!

I hope you enjoy this issue of Essential Bliss, I welcome your feedback! Please contact me if you have any questions or comments. Your feedback will inspire the content for future issues. If there is anything specific you would like me to answer or cover in future e-zines please let me know.

Wishing you a Merry and Blissful Christmas!

Jen

Essential Oil Goddess

PLEASE NOTE: For an easy-to-view version of this newsletter, or past issues, please visit the essential-oil-goddess.com Backissues Page.
---
In This Issue:
My Book Available Now
What's New at the Website
Events This Month
This Month's Exclusive Offer
FEATURE ARTICLE: Essential Oils are the Natural Gift
Cool Stuff
Christmas Spirit - Therapeutic Grade "Bliss" Oil of the Month
---
My Book - Available Now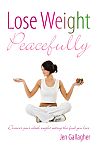 My book Lose Weight Peacefully is available now. You can order online at www.loseweightpeacefully.com and it will be delivered direct to your door, anywhere in the world.



Are you thinking about starting another diet in the New Year?





Is your New Year's Resoultion to lose weight?



If you have ever wanted to honour your body, eat the food you love, and lose weight at the same time, then this book is for you.

"If you are still dieting, stop, read this book and get on with your life. The weight will fall off. It did for me!" Michelle Wells

Essential Oil Support is an important part of this weight loss journey. Get your copy now to find out how.

PS. Don't forget to subscribe to my monthly e-zine/newsletter The Peaceful Way at the website.
---
What's New At the Website
Each month I provide you with a list of new pages at
www.essential-oil-goddess.com

Check out these new pages:
Start Your Own Aromatherapy Home Business 7 important questions you must ask yourself before you start any natural health home business.
Helichrysum Essential Oil for Psychic Development Also known as Everlasting or Immortelle, Helichrysum has an amazing ability to support psychic development.
---
Upcoming Events
Starlight Wellbeing Expo, Bangalow (near Byron Bay)
7-10 January 2010
Come and say hi - I would love to see you! I will have plenty of essential oils to sample and my book for sale. I will also be doing a workshop demonstrating the Egyptian Emotional Clearing Technique and a seminar for Lose Weight Peacefully. See you there!
---
Raindrop Technique and Egyptian Emotional Clearing Technique Courses
Courses Australia wide and expanding!


Adelaide course: Egyptian Emotional Clearing Technique 11-14 February 2009. Please contact me ASAP if you are interested.

Brisbane course: Egyptian Emotional Clearing Technique early 2010 (watch this space for an announcement or contact Jen to express your interest)

Perth course: Egyptian Emotional Clearing Technique early 2010 (watch this space for an announcement or contact Jen to express your interest)

For all enquiries and bookings please call Jen on 0401 089 233 or contact me.
---
Introduction to Aromatherapy - Community Education Classes (Brisbane, Australia)
This course will be held at Stafford Heights State School and Pine Rivers (Strathpine) State High School.
Next course: 23 February 2010 (Stafford Heights, 25 February 2010 (Pine Rivers)
You will learn how to make your own individualised essential oil perfume and take home two starter oils. For more information click here.
---
Exciting New Course: Start Your Own Natural Health Business (Brisbane, Australia)
This course will be held at Stafford Heights State School.
Next course: 23 March 2010.
Do you have a passion for natural health or contemporary therapies and want to start your own business? Not sure where or how to start? You will learn the answers to these questions and much more. For more information click here.
---

Young Living Events

Come and learn the latest in essential oil research and new essential oils not available anywhere else in the world.



Young Living are the world leaders in essential oils.
Young Living 'WELLNESS' presentation December 3, 2009 Eight Mile Plains, QLD
Young Living 'WELLNESS' presentation December 7, 2009 Penrith, NSW
Young Living 'WELLNESS' presentation December 8, 2009 Camperdown, NSW
Young Living 'WELLNESS' presentation December 9, 2009 Melbourne, VIC
These seminars are at no cost. For all enquiries and bookings please call Jen on 0401 089 233 or contact me.
---
Relax...Release...Replenish
As a qualified counsellor and aromatherapist, I am here to help with issues that are preventing you from moving forward in your life.

If you feel ready to work with these issues many people report feeling "emotionally lighter" after a session.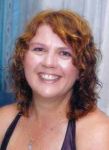 If you...
want to get to core issues quickly and gently
need someone who will understand what you need, whether it is mind, body or soul, and use this as the basis for the session
are looking for a gentle process using a range of therapies
want to take home some strategies you can use to move forward in your life
have physical symptoms and are not sure if there are underlying emotional issues
...then working me, a qualified counsellor and aromatherapist may be just what you need.
---
This Month's Exclusive Offer...
Exclusive to Essential Bliss readers, I am offering a 10% off all gift vouchers for treatments only.

For more information about the services I offer click here.

This offer is for Essential Bliss readers only.

Offer expires: 31 December 2009

To order: Please call Jen on 0401 089 233 or please use this contact page.

Pssst, you must mention the password "Gift" to receive this offer.
---
Gift Vouchers are Ideal for any Occassion
Gift Vouchers are available by clicking here to give a blissful and unique present for yourself or loved one for any occassion.
---
Feature Article...
Essential Oils are the Natural Gift
Merry Christmas! It is that time of year where we think about giving to our loved ones and spending time with those we care about the most.

This year I will be giving the gift of Young Living Therapeutic Grade Essential Oils.

What makes these oils so special? I believe it is the fact I cannot deny is that my mood and feelings change for the better when I use these oils.

Here is my Christmas list:

My husband Wai:
(For those of you new to Essential Bliss, I got married to my beautiful partner and soul mate on 30 September this year. You can read more about our wedding here.)
Cedarwood essential oil - great for men's skin and smells sexy ;)
Lavender essential oil - smells fantastic with cedarwood and provides a balance of male/female energies.
Pepermint essential oil - we are doing some travelling over the holidays so this will keep him focussed on the road!
V-6 Enhanced Vegetable Oil Complex - to add to any essential oils for an amazing massage. Contains coconut oil so it absorbs rapidly into the skin and he won't get all greasy.
My youngest son who is 13 years old:
Orthosport Massage Oil - he is constantly on his BMX, skateboard or any other sport that takes his fancy at the time. He always has bumps and lumps and sore muscles from so much exercise!
Highest Potential essential oil blend - to show him that he can be anything he wants to be!
My oldest son who is 21 years old:
Utrasonic diffuser - because every time he comes over he says "Mum, when are you getting me a diffuser?!" (It also comes with free lavender, Citrus Fresh and Christmas Spirit.)
My friend, Kelly: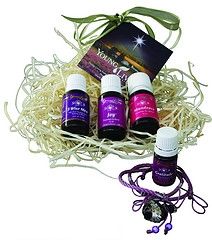 Christmas Oils Kit - contains the blends 3 Wise Men, Joy and Abundance - what more would you want to give a friend! There is also a bonus Gratitude and the most gorgeous glass bottle pendant for keeping her favourite essential oil with her at all times.
What will you get your friends and family this year? Essential oils are natural, good for you and the environment and it says something special about caring for friends and family.
Also, everytime they smell the oil, they will think of you!
---
EXCLUSIVE: ESSENTIAL OIL CHRISTMAS BLENDS.
Only for Essential Bliss readers.
Deck the Halls
Orange
Cinnamon
Tangerine

White Christmas

Frankincense
Myrrh
Cypress



Aussie Christmas

Orange
Pine
Geranium
If applying to skin: Remember skin test first and only use therapeutic grade essential oils directly on the skin. DO NOT try this with any other oil.
Please check with health care professional and/or consult the Essential Oils Desk Reference for safety information.
PLEASE NOTE: I only use pure therapeutic grade essential oil from Young Living and the recipes above are based on Young Living Essential Oils. You can order from my store or contact me for more information.
---
Cool Stuff...
Essential Oil Goddess is now on Facebook
I am having fun on the World Wide Web and have just started a Facebook page.
If you are on Facebook, please send me a request and write me a brief note to let me know you are an Essential Bliss reader. I would love to have you as a friend :)
|
Promote Your Page Too
---
Dream Gift for You
Dream interpretation consultation (value $198) with dream analyst & author Jane Teresa Anderson. Spread the word about Jane Teresa's life-changing Personal Dream Coaching Program and for everyone you refer who signs up to the program, you receive a free one hour phone consultation with JT. Read More about the Personal Dream Coaching Program
---
Do you have a health issue or something going on in your life and want to see what oils other people are using?
There is a fantastic website called Oil Testamonials.
I highly recommend this website! You can search testimonials and you can even have a look at the testimonials I have added or join (free registration) and add your own testamonials.
---
Are you wondering how I built my website and sent my e-zine? I did it all myself with no prior technical skills! The secret is Site Build It!
And here is my Christmas present to you--a copy of the Netwriting Masters Course eBook. Merry Christmas! (Just click on the link to download your copy - it is a present - no cost)

---
CHRISTMAS SPIRIT: Bliss Therapeutic Grade Essential Oil Of the Month
Introduction:
The Essential Oils Desk Reference
states that Christmas Spirit is a "purifying blend of evergreen, citrus, and spice, reminiscent of winter holidays, that brings joy, peace, happiness and security."
Christmas Spirit is the number one essential oil for Christmas time--of course! We know that essential oils are directly absorbed through the nerve receptors in our nose, and this has direct access to the limbic system of our brain--where all emotions and memories are stored.
Make Christmas Spirit part of the joyous memory of Christmas time. You can use it any time you want an uplifting feeling.
Ingredients:
Orange, Cinnamon Bark, Spruce
Precautions:
Possible skin sensitivity. Do not use on children younger than 18 months old.
Uses:
For information about releasing emotional patterns read Carolyn L. Mein's Releasing Emotional Patterns with Essential Oils
A beautiful oil to put into the diffuser on Christmas Day. I went through a bottle of it one Christmas! The name says it all and I can highly recommend it.
Other ways to use Christmas Spirit is to use a couple of drops on a wet cloth in the clothes dryer, put a few drops in the vacuum cleaner bag, add to to clothes drawers and of course wear as a perfume. Enjoy!
Well we have come to the end of this edition of Essential Bliss. I hope you have enjoyed reading it as much as I have enjoyed writing it...
If you like this e-zine, please do a friend and me a big favour and "pay it forward."
If a friend DID forward this to you and if you like what you read, please subscribe by visiting my subscription page.
Thanks!
In the meantime don't forget to visit my contact page if you have any questions, comments or to enquire about my special offer.
Also, if you would like to find out more about therapeutic grade essential oils, please contact me and I would be happy to discuss with you further.
Til next time!
Disclaimer: The entire contents of this newsletter and the website essential-oil-goddess.com are based upon the opinions of Jen Gallagher, unless otherwise noted. This information is not intended to replace a one-on-one relationship with a qualified health care professional and is not intended as medical advice. It is intended as a sharing of knowledge and information from the research and experience of Jen Gallagher, who encourages you to make your own health care decisions based upon your research and in partnership with a qualified health care professional.
© Copyright - Essential Oil Goddess & essential-oil-goddess.com 2009
Jen is an independent distributor 956246.