Hi



Abundance - the Truth Behind The Secret - Read my feature article below!

Welcome to the May edition of essential-oil-goddess.com e-zine which aims to provide you with fun and interesting information about using essential oils in everyday life.

Essential Bliss is dedicated to assisting you with your essential oil and aromatherapy questions.

The "Bliss" oil of the month matches the theme of this month's newsletter and is a blend - Abundance. Read on for more information.

This month's exclusive offer for Essential Bliss readers is an offer that you will love read on for more details!

I hope you enjoy this issue of Essential Bliss, I welcome your feedback! Please contact me if you have any questions or comments. Your feedback will inspire the content for future issues. If there is anything specific you would like me to answer or cover in future e-zines please let me know.

Wishing you a month of abundance!

Jen

Essential Oil Goddess

PLEASE NOTE: For an easy-to-view version of this newsletter, or past issues, please visit the essential-oil-goddess.com Backissues Page.
---
In This Issue:
Announcement - My Book Release
What's New at the Website
Events This Month
This Month's Exclusive Offer
FEATURE ARTICLE: Abundance - the Truth Behind The Secret
Cool Stuff
Therapeutic Grade "Bliss" Oil Blend of the Month - Abundance
---
Announcement - My Book Release
Are You Looking For A Peaceful Way to Lose Weight?
I am very excited to tell you that I am currently writing my new book about my weight loss journey. An announcement will be made here shortly about its release. Watch this space.
---
What's New At the Website
Each month I provide you with a list of new pages at
www.essential-oil-goddess.com

Check out these new pages:
Essential Oil Goddess Aromatherapy Forum Share essential oil recipes, tips and questions at the new forum. Read others contributions and participate. It is fun, easy and costs nothing. See you at the forum!
A Hens Night To Remember! Looking for a Hens Night with a difference? Make essential oil perfume.
Antiviral Essential Oils to Feel Better Feeling a little off colour? Want to be prepared for the winter flu season? Check out these antiviral essential oils.
Blending Essential Oils for Beautiful Perfume Want to know what makes a great essential oil perfume? Tips for making a great blend including top, middle and base notes.
Sandalwood Oil is a Sexy Oil Yes, It is True! There are two oils that can be used to enhance love making (only read this if you want to have unbelievable sex!)
Essential Oils for Snoring, Sleeping or Dreaming Have a partner who is driving you crazy with their snoring? have trouble sleeping? Want better dream recall? I have the oil!
Start Your Own Natural Health Business Tips to start your own business, including finding your unique niche and mentoring with me!
---
Upcoming Events
Introduction to Aromatherapy - Community Education Classes
In 2009 I will be conducting Introduction to Aromatherapy classes at Stafford Heights Community Education - Stafford Heights State School. The next classes are 23 May and 9 June.
You will learn how to make your own individualised essential oil perfume and take home two starter oils. For more information or bookings click here.
---
Essential Oil Goddess in Adelaide 30 May - 1 June 2009
I will be in Adelaide for the Mind, Body, Psychic Festival on the 30/31 May 2009. Come and say hi if you live in Adelaide or surrounds.
I will also be having a Raindrop Technique and Egyptian Emotional Clearing Technique Demonstration in Adelaide on Monday 1 June 2009. There will also be an informative Essential Oil evening that night at 7pm at the Comfort Inn, Glenelg. Everyone Welcome! Please contact me if you wish to attend the demonstrations or meeting. I look forward to meeting you.
---
Essential Oils for the Spirit
Presented by Jen Gallagher
Date: Wednesday 15 July 2009
Place:Womenspace, 12-14 Homebush Rd Kedron, Brisbane.
Time: 7pm-9pm
Cost: $15 (discount for concession and Womenspace members)

Are you seeking to heighten and trust your intuition? Are you looking for clarity and insight around issues? Using the energetic properties of essential oils you will learn how to raise your vibration for spiritual work.
During the workshop you will be able to smell, touch and taste these high quality essential oils to inspire spiritual growth. You will learn about the most important essential oils for taking you on a personal journey of discovery and awareness.
Jen Gallagher has been interested in aromatherapy for over 25 years. She is a qualified teacher, aromatherapist, counsellor, Egyptian Emotional Clearing Technique and Raindrop Technique professional practitioner.
To Book: Send an E-mail to Womenspace Coordinator
---
Relax...Release...Replenish
As a qualified counsellor and aromatherapist, I am here to help with issues that are preventing you from moving forward in your life.

If you feel ready to work with these issues many people report feeling "emotionally lighter" after a session.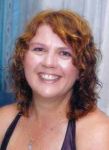 If you...
want to get to core issues quickly and gently
need someone who will understand what you need, whether it is mind, body or soul, and use this as the basis for the session
are looking for a gentle process using a range of therapies
want to take home some strategies you can use to move forward in your life
have physical symptoms and are not sure if there are underlying emotional issues
...then working me, a qualified counsellor and aromatherapist may be just what you need.
---
This Month's Exclusive Offer...
Exclusive to Essential Bliss readers, I am offering a Get Abundance Now* session at no cost. During the session you will experience therapeutic grade essential oils at their best, including a ten minute energy balance. *New clients only.



For more information about the services I offer click here.

This offer is for Essential Bliss readers only.

Offer expires: 31 May 2009

To book: Please call Jen on 0401 089 233 or please use this contact page.

Pssst, you must mention the password "Abundance" to receive this offer.
---
Gift Vouchers are Ideal for any Occassion
Gift Vouchers are available by clicking here to give a blissful and unique present for yourself or loved one for any occassion.
---
Feature Article...
Abundance : The Truth Behind The Secret
Abundance has been receiving a lot of attention lately. You may have heard of the "Law of Attraction" and "The Secret." While what you think influences what will happen in your life, you have to feel that you can have that positive experience in the first place.

Ask yourself these questions:
Do you like to "play it safe" and not take any risks?
Do you feel you don't have any control over your destiny?
Do you think that your circumstances mean you can't do anything different?
Chances are you are blocking your flow of abundance by not taking risks.
It doesn't mean you have to take drastic action, but you can choose to eliminate things that are not serving you and replacing it with something that will put you one step closer to what you what. But take some action. That is THE secret.
Make a list to find out what you really want.
What is stopping you from following your dreams?
Even if you just change one thing - do a course, talk to someone who has what you want (and find out how they got it) or create a visual diary of ideas so you are moving in the right direction.
Essential oils may give you the courage and support to make that first move. Use them when you have doubt or fear. But do it today.
---
Special Essential Bliss readers list of essential oils to attract abundance:
Wealth
Frankincense
Myrrh
Cinnamon
Health
Clove
Cinnamon
Lemon
Relationships
Patchouli
Sandalwood
Ylang Ylang
Diffuse or wear the above oils alone or as a combination.
If applying to skin: Remember skin test first and only use therapeutic grade essential oils directly on the skin. DO NOT try this with any other oil.
Please check with health care professional and/or consult the Essential Oils Desk Reference for safety information.
PLEASE NOTE: I only use pure therapeutic grade essential oil from Young Living. You can order from my store or contact me for more information.
---
Cool Stuff...
Do you have a health issue or something going on in your life and want to see what oils other people are using?
There is a fantastic website called Oil Testamonials.
I highly recommend this website! You can search testimonials and you can even have a look at the testimonials I have added or join (free registration) and add your own testamonials.
---
Are you wondering how I built my website and sent my e-zine? I did it all myself with no prior technical skills! The secret is Site Build It!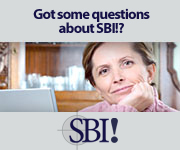 ---
Bliss Therapeutic Grade Essential Oil Blend Of the Month...ABUNDANCE
Introduction:

Who would like some Abundance? Silly question? This essential oil blend says it all. If you want abundance in your life, this is a great place to start.
Abundance has a gorgeous fragrance. It has a beautiful mix of base note oils so it has a lasting fragrance that has impact.
The Essential Oils Desk Reference
states that Abundance "increases the attraction of abundance and success. It enhances the frequency of the energy field that surrounds us..."
Ingredients:
Myrrh, Cinnamon Bark, Frankincense, Patchouli, Orange, Clove, Ginger, Spruce.
Precautions:
Could possibly result in skin irritation and dilution may be necessary.
Do not use on children younger than 18 months of age.
Uses:
According to Carolyn L. Mein, ( Releasing Emotional Patterns with Essential Oils
) Abundance essential oil blend can be used for the following emotions:
Worry
Struggle
Insecurity
Not Enough
Scarcity
I like to put a drop on my wrists anytime I am about to do anything to do with my business. For example, going to the bank, having a party or playshop or giving a presentation. It helps me to be in a positive and receptive mood for being the most I can be. I love my work!
Abundance can be diffused in a room where you want to bring positive energy, an abundance of health, wealth and relationships. Use it regularly and see the difference.
Well we have come to the end of this edition of Essential Bliss. I hope you have enjoyed reading it as much as I have enjoyed writing it...
If you like this e-zine, please do a friend and me a big favour and "pay it forward."
If a friend DID forward this to you and if you like what you read, please subscribe by visiting my subscription page.
Thanks!
In the meantime don't forget to visit my contact page if you have any questions or comments or to book for my special abundance offer.
Also, if you would like to find out more about therapeutic grade essential oils, please contact me and I would be happy to discuss with you further.
Til next time!
Disclaimer: The entire contents of this newsletter and the website essential-oil-goddess.com are based upon the opinions of Jen Gallagher, unless otherwise noted. This information is not intended to replace a one-on-one relationship with a qualified health care professional and is not intended as medical advice. It is intended as a sharing of knowledge and information from the research and experience of Jen Gallagher, who encourages you to make your own health care decisions based upon your research and in partnership with a qualified health care professional.
© Copyright - Essential Oil Goddess & essential-oil-goddess.com 2009
Jen is an independent distributor 956246.