A Hens Night To Remember!
Do you want a hens night that is fun, unique and everyone will love?
Looking for an idea with a difference for the best night ever?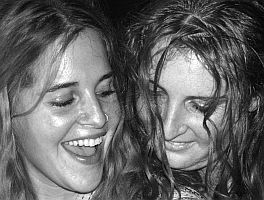 Imagine starting your night making specially designed essential oil perfume and going out on the town to party!
Then use your senses and make essential oils part of a memorable night.
Some ideas for a night to remember:
Make up a love potion for the bride or everyone if you like!
Everyone chooses their favourite essential oil then combine a drop of each in a bottle to make a unique blend to remember your night.
Make a Get that Man potion for the single (and want to be attached) women in the group!
Treat the bride to an energy balance where every women annoints their favourite oil onto the bride before the big night out.
Use your senses and have an Essential Oil Goddess Hens Party!
Essential Oil Goddess is able to assist with your party arrangements. Jen can provide all essential oils, activities, recipes and fun for the best night ever! Your night can be arranged before you go out as a pre-dinner activity, a stay at home hens night, or anything else in between.
Please contact me on the form below or call 0401 089 233 to discuss your needs.
Return from Hens Night to Essential Oil Goddess Home Page