Aromatherapy earrings
by Nella
(Finland)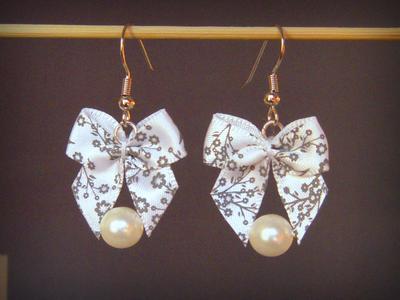 I have not worn perfumes for ten years, because I consider them only as added toxins. Last summer I begun to miss scents around me, and then it hit me: many essential oils smell divine! But how could I wear them as perfume? They may stain clothes, and most should not be applied to the bare skin.


It took several deep moments of configuring to come up with the solution, but when I did, I knew it would be awesome: aromatherapy earrings! Earrings hang perfectly on each side of the nose, which makes it effective to smell the scent of the essential oil used.

I can go anywhere with these earrings on, while pamper/treat myself with aromatherapy. One drop of oil is enough, and it is easy to re-apply during the day if using a quickly vaporating kind.


For three months now I have worn my earrings daily (I have made different styles for variety), and am so excited and enthusiastic about my innovation! I think everybody should have the chance to try this way of aromatherapy; it takes no effort, is totally easy, reduces one´s toxic load (you can apply "ordinary" perfume on the earrings too, instead of your skin), and treats you with whatever "problem" you may have!

Fabric/yarn is the absorbing material in my earrings (instead of clay/cement I have seen some use), so they are lightweight and easy to wear in everyday hustle.




You can hand-craft your own earrings like I did mine.

Aromatherapy made easy! Sincerely recommendable!