About Me - Essential Oil Goddess
is My Passion!
Hi, my name is Jen and I love Essential Oil Goddess! I live in Brisbane, the capital city of the beautiful state of Queensland, Australia.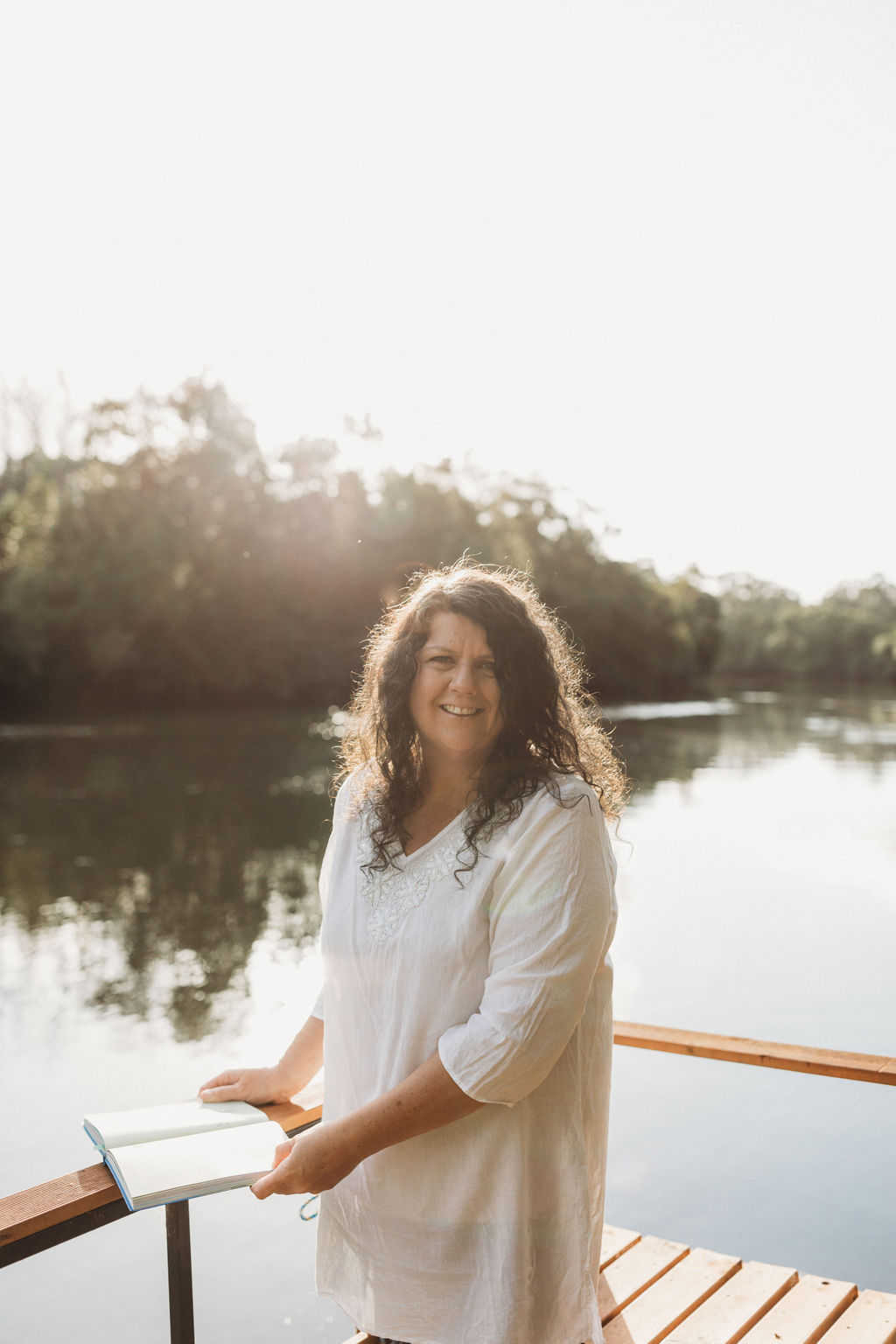 I suppose you could say I have been interested in health in one way or another for most of my life. After I left school, I trained and I started out as an enrolled nurse. I went on to do other things, completed a Bachelor of Education and a Master of Educational Studies (majoring in Guidance and Counseling) and worked in education for over twelve years.
My passion has always been aromatherapy . Now I'm living my dream. I completed a Certificate IV in Aromatherapy, certification as a Raindrop Technique Practitioner in 2008 and Egyptian Emotional Technique Practitioner in 2009. I am currently studying an Advanced Diploma of Aromatic Medicine.
Now I have my own business , Essential Oil Goddess where I offer a range of treatments. If you live in Brisbane, or traveling this way, I currently offer:
Aromatherapy Consultation and Massage
Crystal Massage
Energy Balance
Reflexology
I am a professional member of The Australian Counseling Association and the International Institute for Complementary Therapists.
Essential Oil Goddess on Facebook
I first became interested in essential oils at least twenty five years ago, while in my teens. I had the standard "oil burner" and my favorites at the time were patchouli and sandalwood. They really have become my favorites again for a whole lot of new reasons!
I guess this was the start of my road to aromatherapy perfume . But there was more to it ...
I had books like "Recipes for Your Burner" and similar titles and loved to fill the house with beautiful smells. I just felt so much better mixing and playing with my oils but at the time didn't really know much about the chemistry behind the essential oils and why pure oil is essential.
During my twenties, I added to my collection of essential oils and began to discover that "all oils are not equal !!" This was especially true when using some cheap oil (and obviously not pure) I burn my skin!
I bought a book that changed my whole view of essential oils , "The Art of Aromatherapy" by Robert Tisserand (see my list of aromatherapy books that got me started at the end of this page). This is an absolute classic. This is where I discovered that essential oils had a long history and that the chemical constituents were responsible for the therapeutic effects of the oils.
I continued to buy what I thought was "good quality essential oil" but the more I read, the more I discovered I would need to be absolutely sure of its purity.
Once I found essential oils that met my criteria for pure, genuine and unadulterated oil , I began to experiment some more. I tried using the essential oil on my face. I am obsessed with looking (and feeling !!) young! I discovered that some oils had high skin rejection properties ( Read more about this here ) .- I was onto something here.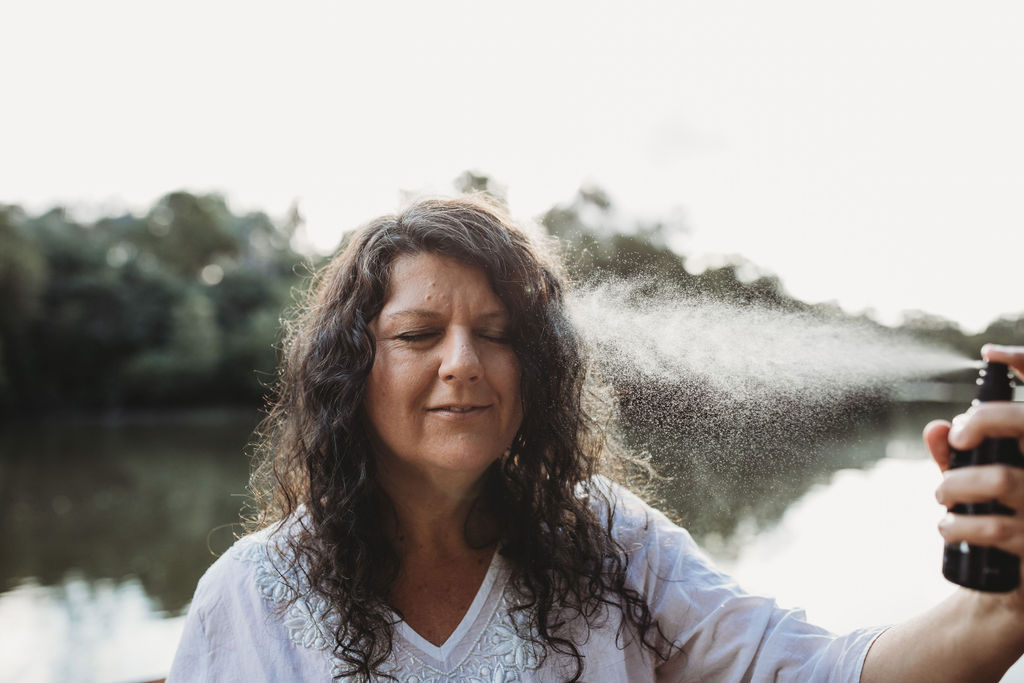 So, with my counseling background , I started to look at the connection between emotions and using the oils. I knew that when I used the oils, I felt good, I felt sexy, I felt confident. The more I read, the more I wanted to make this my life and so essential-oil-goddess.com was born. I want to share this information with the world!

I also want to share Essential Oil Goddess with my local friends in Brisbane, Australia. So if you live in the local area or are passing through, use the contact form below and we can arrange an appointment.
If you want to know more about essential oils, Essential Oil Goddess and build your passion, drop me a line too. I am always happy to share my stories and if you are local, come and experiment with some oils!
Who would have thought I could have shared my passion for essential oils online?
Maybe you have your own passion? Gardening? Travel? Pets? Investment? Health?
Find Your Bliss at Site Build It! Click the banner below.
This is where I started!

You might think what is the catch? Well there is no catch! Believe me, I would be the first one to find the catch if there was one. I knew I wanted to create my dream website. I just didn't know anything about how to go about it! Solo Build It! (SBI!) Was something I came across while searching "how do I build a website anyway?"
SBI! Have a money back guarantee so even if I wasn't happy with the service they provided, I could get my money back.
Actually, I am surprised at how cheap they offer the service! It has been a step-by-step process for me and SBI! has lead me the whole way!
From knowing absolutely nothing about web hosting, researching, keywords ... the works, I am building my dream! There is a stack of support, including forums and I know why everyone says "I love my SBI!" Because I love my SBI! too!
... and I can do it all here in the comfort of my home here in Australia.
If you have any questions about SBI! please click here .
My dream is a three year plan, to start. (Yeh I thought this out well!) SBI! actually supports this approach as this is no Get Rich Quick Scheme - and if that is what you are looking for, SBI! is the wrong place!
It requires dedication, passion and enjoying what you love , and right now this is what I love - talking about my experience with essential oils, Essential Oil Goddess and sharing it with the world!
If you want to send me a message anytime, please complete the contact form below. I would love to hear from you!
Thanks for stopping by and hope to see you again soon!
Jen
Essential Oil Goddess!
Here are some books that got me started in Aromatherapy.

For my full list of Best Books  click here .
Be An Essential Oils Goddess

Return from About Essential Oil Goddess to Essential Oil Goddess Home Page