Do you have a blend to attract your life partner/husband/twin flame?
by Margarita
(North Carolina, USA)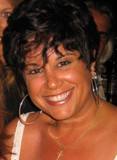 I love your site. It is so very insightful. You are a very knowledgeable woman and I do admire your work.

I am looking for a blend that will work with my heart chakra and rose quartz pendant and all to attract my new husband. I noticed that a gentleman put your abundance blend in paint and it attracted business to him. I am in the process of doing that as well.

I would like to paint my bedroom as it is the love corner of my home (feng shui) and also possible wear the love blend and bath in it. I noticed you have one posted for "lovers" but not for attracting a lover. : ) Can you help with this?

Love, Light and Energy to you and yours,

Margarita

ANSWER:

Hi Margarita,
Thanks for your question and your lovely comments too :)

Abundance is not only about wealth. We can attract abundance for health and relationships too. So using my abundance blend (or go to my store to purchase the Abundance therapeutic grade essential oil blend by Young Living) to attract a partner into your life would be a great way to start!

It is great that you are using rose quartz to open your heart chakra. Using one drop of rose essential oil helps to open the heart chakra too. What better way to be open and accepting to new love coming into your life. Rose can be used to attract a lover too!

There are two other essential oils blends available from my store that I think are perfect to attract a lover. They are:



Joy: A perfect blend of essential oils to use on the heart chakra to bring a magnetic energy to attract your twin flame.


Acceptance: Allows us to open up and accept new things, people and relationships, and also allowing us to reach our highest potential. I love using this oil blend in combination with Joy or Abundance blends. It is only when we truly accept that we allow good things into our lives.


I believe that when we use essential oils every day we open ourselves up to self-love which in turn makes us available to others love.
When we use high quality, high vibrational essential oils, we are saying we deserve the best in everything. Nothing compares.
Wishing you the love and energy that you deserve.
Jen
Essential Oil Goddess