Using Essential Oils in Sensational Sex: a Gift to Your Valentine
by Karen Nixon Psychologist
(Brisbane, Australia)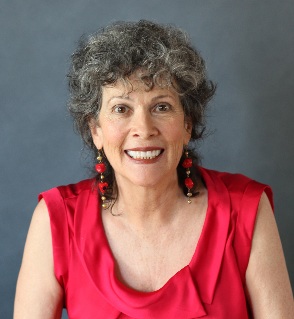 Karen Nixon Psychologist
St Valentines Day is the perfect time to do something really special for your partner. You can create an experience that will remain in your partner's mind for some time. He (or she) might even want to return the favour.

Sensational sex happens when your attention is focused on your senses. That is where the word "sensual" is derived.

Most of the time we use our eyes, our major sense, to gather information. Then we think! But great sex is not about thinking. It is about "being" – being in the moment. Sex is sensational when we are experiencing sensations that come through our senses such as smell, taste, sound and touch. The less we think, the better.
Follow these instructions if you would like to enhance you and your partner's senses and create an experience of sensational sex.

Preparation
You will need to prepare ahead to create this wonderful experience.
Make a list to gather or purchase what you prefer from the list below of essential oils, food morsels, bells and fabrics.

Essential Oils
You need to obtain five essential oils. I highly recommend Young Living Oils as they are pure and a wonderful investment. You will only be using small amounts of the oils in this process so you want to invest in oils that will last. Young Living Essential Oils will last a lifetime if you keep them in a cool, dark place.

You will need one blend and four single oils.

I suggest you choose from the following scents:




Sensation: A blend of Rosewood, Ylang Ylang that is specifically designed to enhance tender moments of togetherness.


Peppermint: Refreshing and distinctive. This will get his attention and he will most probably be able to identify its aroma.


Orange: Uplifting and another distinctive oil that will get his attention.


Sandalwood: Heightens emotions and connection. Traditionally sensual.


Cedarwood: Warm and relaxing. A fragrance most men like.


Jasmine: Warm, floral tones that enhances self-confidence. A fragrance most women like.


Lavender: A familiar soothing fragrance that helps one wind down.


Rose: The most exotic and romantic of fragrances as well as being the most rare and expensive. If you cannot afford this wonderful oil, Joy is good replacement that includes Rose in its blend.


Food
You need tiny morsels of four different foods. Fruit and chocolate are great. You also want to consider texture as well as taste.
Here are some suggestions:


Mango: Sweet and smooth with a distinctive flavour.


Kiwi Fruit: Slightly tangy, distinctive with tiny seeds.


Pomegranate: One seed will pop in the mouth sensationally.


Chocolate: White, Milk or Dark will work. Avoid nuts. You partner will be lying back and you don't want any choking.


I have used custard, ice cream, jelly, nut butter, dried fruit and many other fresh fruits at different times to good effect.
Sound
I suggest four different sounds. You can use four different sized bells. A Buddhist resonating bell that you hit with a piece of wood is great. Also useful are the Buddhist bowls that resonate when you run a piece of wood around the edge.
If you have none of these you can substitute different sized glasses and hit them gently to produce the sound.
Touch
I suggest going to a drapery store and finding some silk, chiffon, satin, feathers and fur.
You need four different fabrics that will each feel different upon the skin.
Sensation Enhancement
Once you have your items ready, you can choose the time to give this experiential gift to your partner.
Prepare all you items on a tray.
Place some of your essential oil blend in a spray bottle with water.
Spray it around the bedroom to prepare your sacred space.
Undress your partner and blindfold him (or her). He lies back on pillows on the bed while you get your tray.
Start with your food items. Make sure they are tiny. Ask your partner to open his mouth and place a tiny piece of food on his tongue.
Ask when he is ready for another. You can give him several of the same food and then move onto the next. Do this all slowly and patiently.
After the food, take your bells and sound them in different areas around his head, on the right, on the left, close and further away, and so forth. Do this very slowly and patiently. Let there be silence for a few seconds in-between the sounds.
Now move onto your essential oils. Place the bottle of oil beneath or near his nose and let the aroma waft towards him. Take your time. You want to allow the previous aroma to dissipate before he smells another.
Now take your fabrics and slowly move the first over his body. Again take your time and leave the softest and most sensual one for last.
While you are giving him the food, sounds and oils, you can enhance your patience by enjoy each food, sound and aroma yourself. Close your eyes to fully experience each sensation at the same time as he is.
Once you have given him the touch sensations, ask him to do the same for you. Put on the blindfold and enjoy the feel of fabric all over your body. Of course you need to be naked so it would be a good idea to undress at the beginning when you undress him.
Sex
Now your senses and intimacy with each other is enhanced. You are most likely in the appropriate mood to gradually fall together into a sensational sexual interaction. I suggest you keep the tempo slow in the beginning and let the tension build gradually.
Conclusion
Know that you can repeat this experience any time you are willing to use this process.
Some people feel shy and embarrassed at the thought of opening up and being as sensual as I have described here. Many of us carry inhibiting beliefs or views that date back to our formative years. These can be gently shifted if you are willing to confront them. An experienced counselor can help.
I am a psychologist and I specialize in this area. I would love to help you reach your sexual potential. Check out:
KarenNixon.com