Immerse Yourself...
Goddess of Magic Day Retreat 
You are invited to join with Essential Oil Goddess and
Coconut Magic at the: 
GODDESS OF MAGIC Day Retreat 
Make your own natural and chemical free beauty products to take home and enjoy! 
It is time to nourish, heal and love you!
~FREE Bonuses Included in the Day!~
Program for the Day:
Session 1
Learn how to empower yourself to take a proactive and natural approach to your own health and wellbeing.
Cleanse and detox your system.
Enhance your immunity.
Boost your energy and increase your metabolism.
Support your natural liver function and healthy digestion.
Create simple recipes for beauty rituals:
Discover a beautiful moisturiser and a cellulite blaster!
Make your hair shine and skin glow.
Protect your skin from free radicals.
Learn how you can naturally support your health and wellbeing for stress, relaxation, cold and flu, aches and pains and common ailments.
Make your own health and beauty product to take home and enjoy!
Session 2 
Experience the Coconut Magic natural health and beauty lifestyle.
Discover the 10 best ways To use organic virgin coconut oil - including 3 great ways to get your daily therapeutic dose!
Learn How To Make Your Own:
Coconut cleanse, healthy weight loss and detox tonics.
Nourishing hair and body care treatments with coconut oil and essential oil.
Natural toothpaste and natural deodorant with coconut oil and essential oil.
Session 3 
Learn the exciting art of "Perfume Blending" and how to make blends for any purpose from a hormone balancing blend for women to a simple and sexy aftershave for men!
Discover the top essential oils for natural health and beauty.
Receive recipes for natural gift making for special events.
Use your intuition during an experience to receive your own signature perfume.
Receive your own essential oil perfume to take home and enjoy.
About the Presenters
Jen Gallagher – Essential Oil Goddess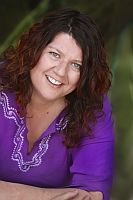 Jen is an author, qualified aromatherapist, counsellor and teacher. She is an essential oils specialist in Raindrop Technique and Egyptian Emotional Clearing Technique. Jen empowers people to use the purest and natural essential oils for themselves, their families and their pets for their own health, beauty and wellbeing. Jen works from aromatic medicine principles and believes that using high quality essential oils gives high quality and rapid results. This is the work of the goddess! 
Jenni Madison – Coconut Magic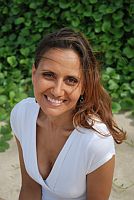 Jenni is an entrepreneur whose journey has taken her from the strategic and corporate business world of branding and creative marketing, to a career in the development health consciousness. The discovery of organic coconut oil in Thailand was a catalyst in giving birth to her mission and her company Coconut Magic. Her message is for us to embrace a holistic approach to healing by using healthy foods, body mind medicine and a return to Nature for our own personal empowerment. Jenni is certified as a raw food nutritionist.
Retreat Details:
City
Venue
Date
Time
Gold Coast
Mandala Organic Arts Cafe, 2558 Gold Coast Hwy, Mermaid Beach
Sunday
22 April 2012
10am-4pm
Your Investment:
$85 per person. EARLY BIRD SPECIAL 2 people for $110.
Your Day Includes:
FREE comprehensive Goddess of Magic resource manual with food, natural health and beauty recipes all included. 
FREE 2 x 20ml reusable jars of organic virgin coconut oil which you will use to make your very own natural health and beauty blends to take home and enjoy!
FREE special essential oil blend in reusable jar to take home - just for you. That's a total of 3 products you will take home! 
FREE samples of essential oils, tastings and relaxation tutorials all day.
ALL INCLUSIVE delicious organic lunch provided by Mandala Arts Cafe.
ALL FOR ONLY: $85pp. EARLY BIRD 2 for $110
Book Now - Limited Places
Payment Options:
1. Paypal payment: Paypal accepts credit card, debit card and direct debit from your bank account. Please enter your details below and you will be re-directed to the secure Paypal payment page.
2. Cash payment: Deposit at any Westpac Bank. Please contact me for bank deposit details.
Conditions: Your reservation for the Goddess of Magic Day Retreat is confirmed upon receipt of payment. You will receive all resources and bonuses on the day of the event. No video or audio recordings are allowed during the event. We regret that we are unable to give refunds or credits should you need to cancel for any reason. You are welcome to transfer your registration and nominate another lucky person who would love a day of immersion to attend in your place.
Return from Goddess of Magic to Essential Oil Goddess Home Page