Lose Weight Peacefully eCourse.
Discover Your Ideal Weight Eating Food You Love
You are invited to join us for a six week intensive Lose Weight Peacefully eCourse to discover how to make the connection between food, feelings and life--and lose weight.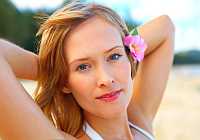 This eCourse May Just Change Your Life!
~FREE BONUSES WHEN YOU JOIN TODAY~
During this eCourse get ready for a life-changing experience! You will gain exclusive access to a weekly 1 hour conference call recording, exclusive weekly The Peaceful Way reflections in PDF file to work through at your own pace (not available anywhere else) and unlimited exclusive email access for support throughout the eCourse anytime.  Everyone who joins the eCourse will also receive a copy of my eBook Lose Weight Peacefully as a bonus!
Here's an Outline of What You Will Experience:
Week 1 - Your Journey to Lose Weight Peacefully 
Discover the what, where, why and how of Lose Weight Peacefully.
Learn an important, but very simple secret to weight loss without dieting.
Embrace a profound insight that will change the way you look at food forever!
Learn a simple technique to identify your needs for mind, body and soul.
And much more!
Week 2 - From Diet to Peace 
Discover how to get rid of old diet habits and programming forever!
Learn how to identify food you really love.
Discover why it's all about you and how to connect with your own power.
Understand how to identify "real physical hunger".
Experience a new way of being with food.
And much more!
Week 3 - What are You Feeling?
Experience a gentle, yet powerful visualisation to use to connect with your feelings instead of food.
Receive a quick process that can be used anytime when you are having "food feelings".
Find out what is possible for you when you let go of limiting beliefs.
Discover the one amazing key to dealing with "emotional hunger".
And much more!
Week 4 - The Body Knows
Learn to listen to your body using a simple technique.
Discover the amazing insight to allow you to trust your body again.
Learn FIVE simple steps to a peaceful body and a peaceful mind.
Learn how you can naturally support your health and wellbeing to allow body wisdom to be part of your life.
And much more!
Week 5 - What's Holding You Back?
Learn how to deal with setbacks quickly and easily so you can find peace and get on with your life.
Identify and discover how to let go of past experiences that may be holding you back.
Learn a three-step process that will assist you to remove fears and blocks which keep you holding on to weight and fat.
Experience a new way of being when stress becomes overwhelming.
And much more!
Week 6 - Living and Loving Your Peaceful Life
Learn a simple technique to start your day that will change how you interact on a daily basis. 
Create a Plan for Peaceful Living using an easy step-by-step guide.
Identify your dreams and goals as part of the plan .
Find a new way to connect to your life without food and diet obsession.
And much more!
How the eCourse Works:
Each week for 6 weeks, you will receive via email, a link to the current week's conference call to download and keep. You can listen to it on your computer or transfer it to your mobile device to listen at any time or any place. An awesome resource for when you find yourself "at war with food"--just access your recording, listen in and get back to peaceful living.
Each week you will also receive the download for your copy of The Peaceful Way Reflections in a PDF file, yours to keep. This file contains many activities, reflections and personal  tasks for you to complete in your own time and at your own pace. 
Remember, you also have FREE unlimited email support, so someone is always there to support you throughout the eCourse. 
About Jen: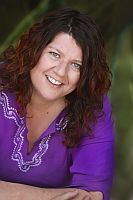 Jen is an author, qualified counsellor, aromatherapist and teacher. She worked in the areas of health and education for nearly twenty years, helping many others on their personal journey. Despite this, she struggled with her weight since childhood. After years of searching, she finally discovered a simple approach that enabled her to stop dieting, find peace and get on with life. She now shares her amazingly simple approach  and insights to bring lasting change for you, wherever you live in the world. Jen leads  a happy, simple and confident life with her husband, one of two sons and  their dog, Bunny in Brisbane, Asutralia.
eCourse Details:
City
Venue

Details

Worldwide
Comfort of your own home
Start ANYTIME! Each week for 6 weeks you will receive a 1 hour conference call recording,

The Peaceful Way

Reflections in a PDF file AND FREE and UNLIMITED email support during your six week course.
Your Investment: 
$399

 Special Price $59 

(that's less than $10 a week!)

Your eCourse includes:
FREE 187 page eBook  Lose Weight Peacefully to start you on your journey.
FREE weekly and exclusive 1 hour conference call program to connect, experience and discover the Lose Weight Peacefully way.  
FREE weekly The Peaceful Way Reflections in PDF file for you to work through at your own pace and keep forever. 
FREE unlimited access to support throughout the eCourse via email .
FREE EXTRA bonus charts, eBooks and resources during the course to support your journey. 
ALL resources and recordings are yours to keep FOREVER! 
ALL FOR ONLY: 
$59 
Hurry, Book Now - Limited Places
Payment Options:
1. Paypal payment: Paypal accepts credit card, debit card and direct debit from your bank account. Please enter your details below and you will be re-directed to the secure Paypal payment page.
2. Cash payment: Deposit at any Westpac Bank. Please contact me for bank deposit details.
Yes! I am Ready to Lose Weight Peacefully Today!
Click "Buy Now" to Make Your Payment and Reserve Your Place.
Conditions: Your reservation for the Lose Weight Peacefully 6 week eCourse is confirmed upon receipt of payment. You will receive all your weekly resources and recordings of the conference call each week for 6 weeks. I manually approve each particpant so please allow up to 24 hours for your first week's resources to arrive in your inbox. We regret that we are unable to give refunds or credits should you need to cancel for any reason. 
Return from Lose Weight Peacefully eCourse  to Essential Oil Goddess Home Page